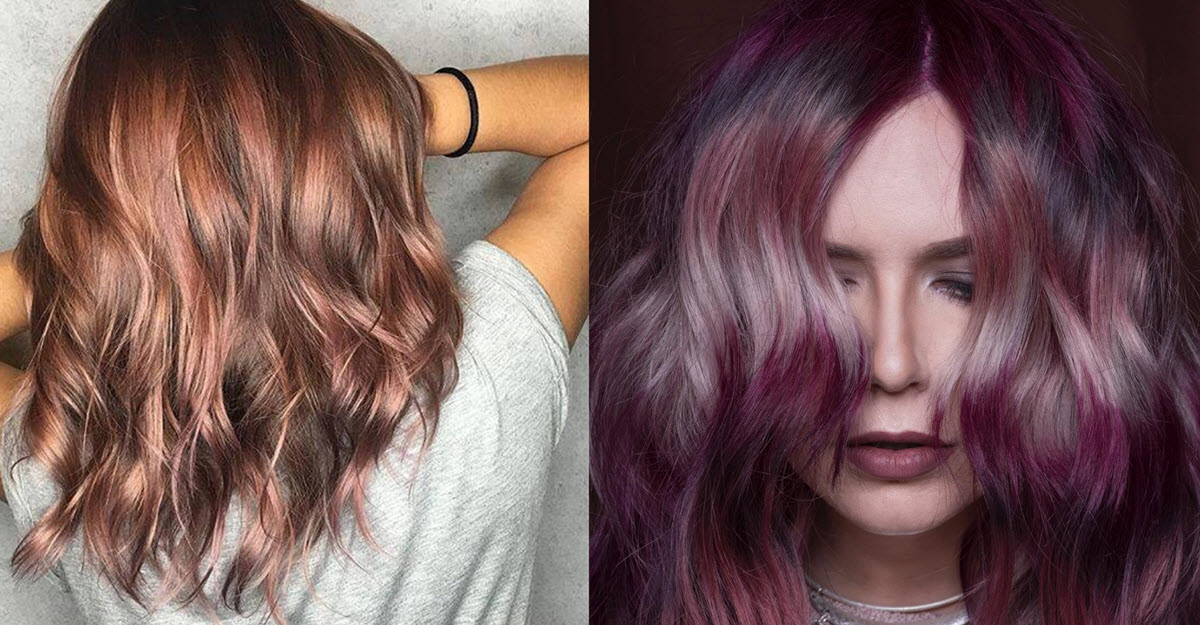 Pastel hair colors are becoming quite the trend these days, and many women like their hair nice and shiny. Some choose lighter looks while others prefer their regular balayage.
And while we've gone through that cute glitter balayage, the galaxy-inspired hairstyles, and that smoky lilac thing (which was terrific). Now women are going crazy for the rose-brown shade, and it will be the most wanted look for 2020.
The best thing about this shade is the fact that it looks incredible on brunettes. If you thought that pastel shades require bleaching, it's time to think again. You can have the rainbow in your hair by using only a few simple tricks.
Renowned hairstylists say that this new trend started in Sydney by Thi Thao Tu, and many women just can't thank this wonderful man enough for their gorgeous hair!
It all started with a simple Instagram post, and soon, many others followed. The style quickly became an online sensation, and we just can't get enough of this color! It can be fitted into an ombre look, too.
However, many clients go for the for a full hair coverage. Best of all, even dark-haired brunettes can get it!
And if your hair is blonde, you look will turn out slightly golden.
Hairstylists use a combination of Opalex, bleach, and dyes. Red and brown, of course. If you want to try something a bit bolder, try blending magenta and mauve strands.
Do you love that crazy-awesome peanut butter and jelly hair trend? Megan Schipani invented it, and it's beyond fabulous!
What do you think about these new styles? Let us know in the comments, and please be sure to share this with your friends and family.