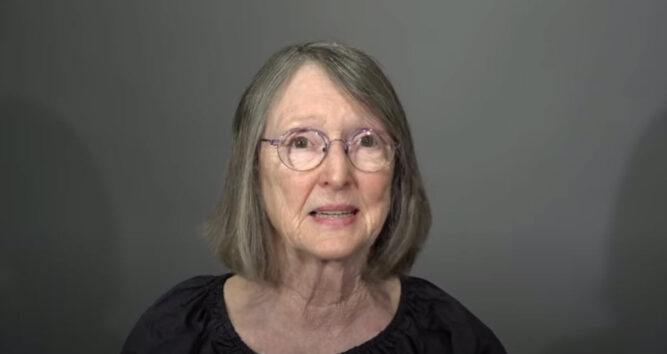 Have you ever wished you could get a makeover that would shave decades off of your appearance? There's a guy who does this for women and he's very popular. His name is Christopher Hopkins and he totally understands that people of all ages want to look their very best. He grew up watching his mother as a hairstylist and he became one himself. He's actually made quite a name for himself in the world of makeovers, and even wrote a book for women who want to look their best after they turn 40. Known online as "The Makeover Guy," Christopher has a huge social media following.
In fact, people travel from all over the world to his studio in Minneapolis, Minnesota to do his famous makeovers. In addition to being a hairstylist, he's also a producer, author, and entrepreneur. When a 76-year-old woman named Phoebe went to his salon, he knew he could help her. After all, even at 76, she was gorgeous with good hair and great bone structure. Phoebe said that she moved from the home where she had lived for 49 years and it was a huge change for her, as it would be for anyone. She said that moving was so devastating to her that it made her physically ill.
However, she has recuperated from that. Then, tragedy struck. Her son died on Thanksgiving Day from pancreatic cancer, dealing Phoebe another devastating blow. In spite of her profound loss, Phoebe knew she could survive and she has. She shared that at the moment, she's feeling "pretty good" and she's living from day to day doing her best. She's currently trying to cope with a completely new way of life right now. It seemed like a good time to do a makeover.
She said that she had a lot of confidence in Christopher's skills and she was delighted with the results. Watch the video below.