I don't know anyone who would deny the fact that muffins are absolutely delicious. It is the perfect treat for waking up in the morning with a cup of coffee or to have something sweet, warm and delicious in the middle of the day. Some of us even pride ourselves on being able to make the perfect muffins and it doesn't matter if they are blueberry, raspberry or even cornbread, it is a treat beyond compare.
So how do you make a muffin? You make it in a muffin tin, of course. It is something that we all do and we may even line the muffin tin in order to keep things nice and neat. What you may not realize, however, is that a muffin tin is much more than a simple way to make muffins. In fact, you will find 12 ingenious ways to use your muffin pan and they are so awesome, you might just find that you are running out to get a few more pans so you can use them for all purposes.
We often have things in our kitchen or throughout the home that serve a wide variety of purposes. In some cases, we may use them to their full potential but for the most part, we fall short of the mark. Now that you see what is possible with a simple muffin tin, your life will never be the same.
1. Control Your Portions
If you are somebody that enjoys having snacks on hand or if you like feeding your kids a snack and having some fun at the same time, the muffin pan comes to the rescue. You can fill each individual hole in the muffin tin with its own snack. Your kids are going to love it!
2. Smoothies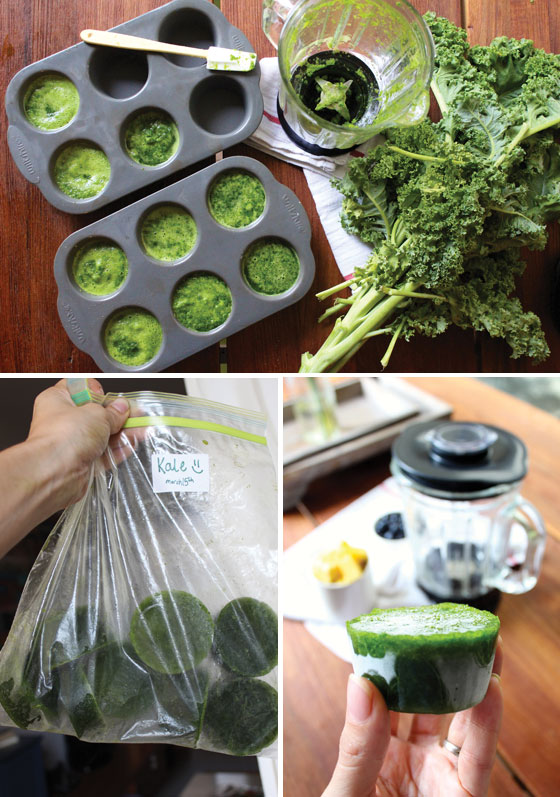 Who doesn't enjoy a great smoothie? The only problem is, when the mood strikes, you may not necessarily be in the mood to get out the blender and all of the ingredients to make it. Fortunately, you don't have to. The next time you make some smoothies, make some extra and put the leftovers in a muffin tin. Put it in the freezer and then you can throw them in the blender and have a smoothie in no time flat.
3. Serving Ice Cream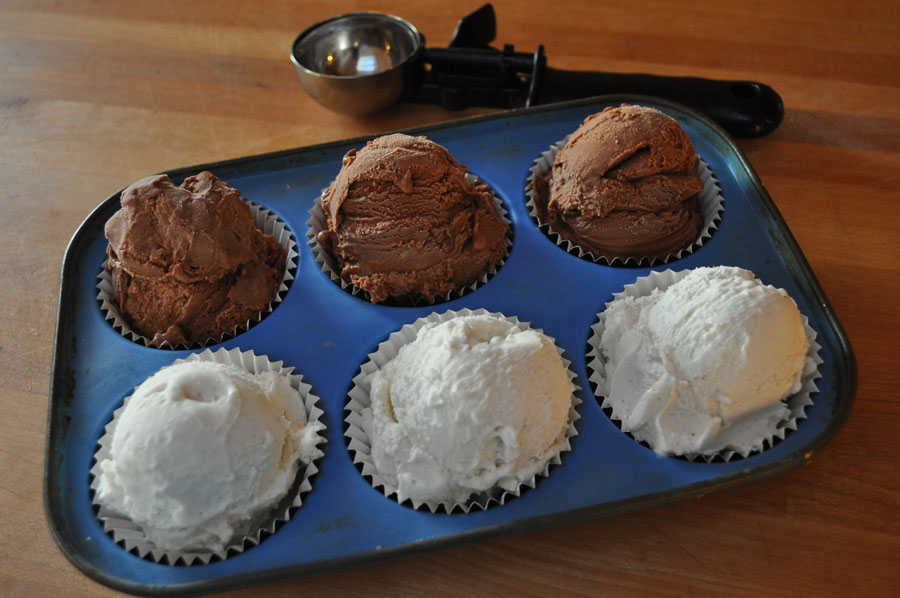 I don't know about you, but I absolutely love having a nice scoop of ice cream. If you would like an easy way to serve up some ice cream to your guests at your next party, simply put a muffin cup in the muffin tin and then fill it with a scoop of ice cream. Not only is it easy, it's lots of fun.
4. Stuffed Peppers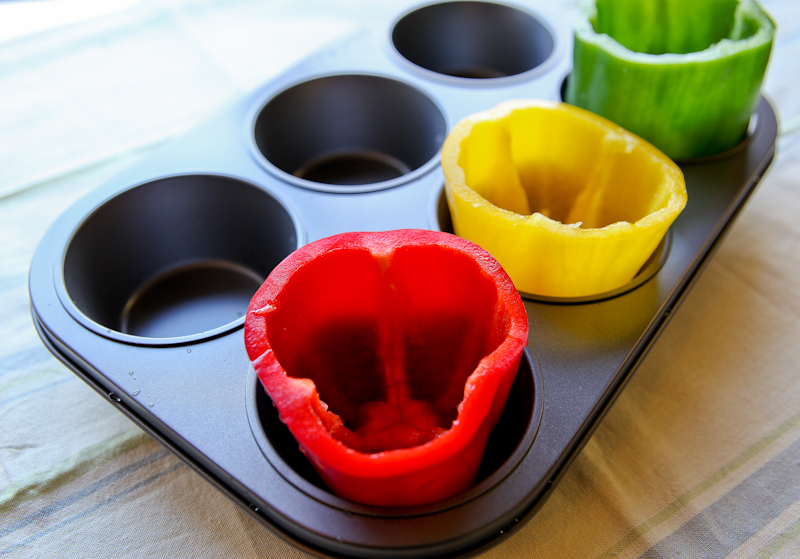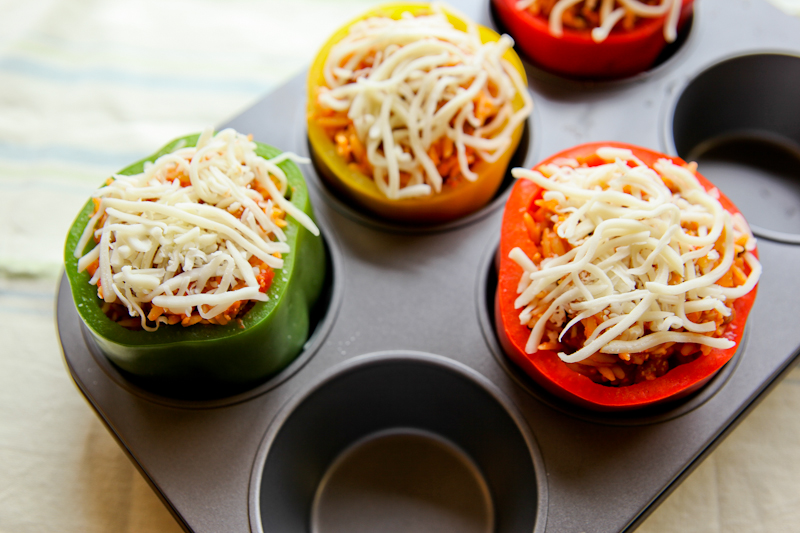 With summer just around the corner, we are going to be enjoying some stuffed peppers that are fresh out of the garden. If you want a unique and easy way to make your stuffed peppers, simply put them in a muffin tin. Not only will they stand upright, they stay upright and are super easy to fill.
5. Basket Carry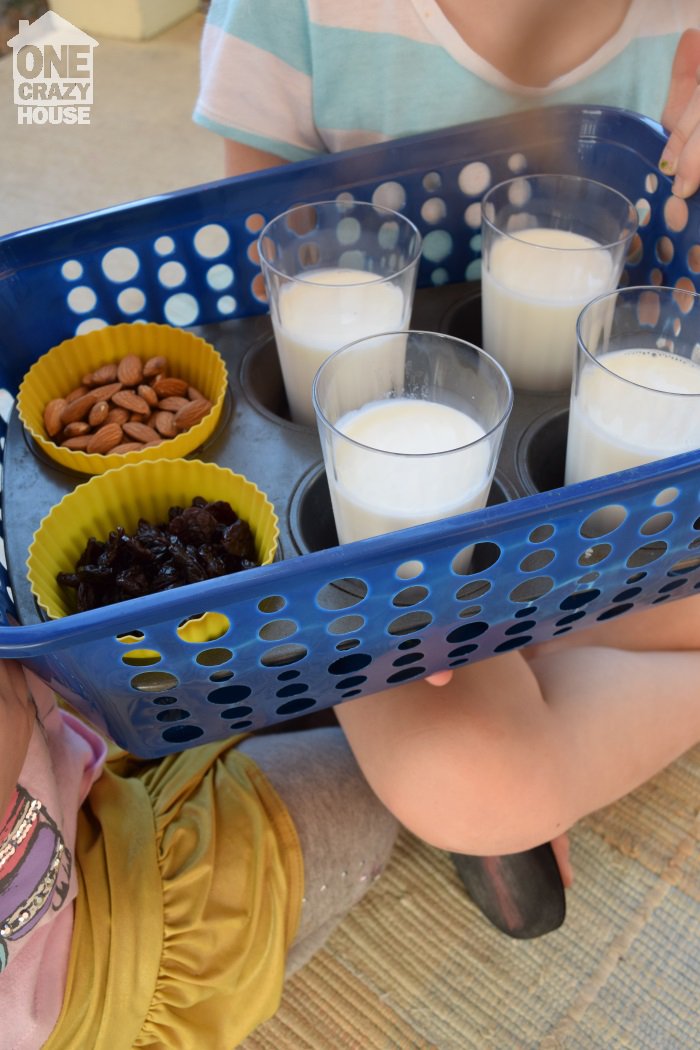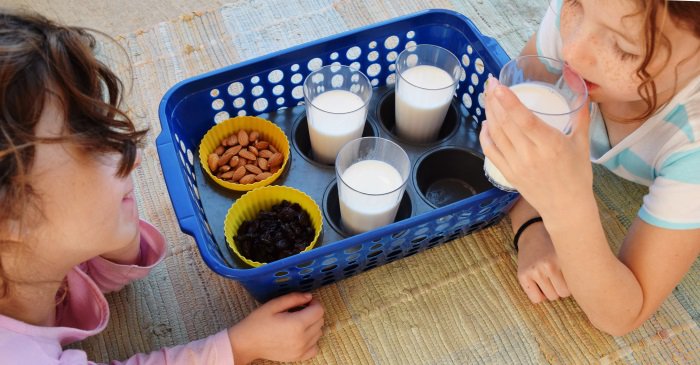 If you find that you are carrying multiple items to your kids or if they carry things to you, you can use this unique idea. It helps to cut down on accidental spills when going from here to there. Simply put the muffin tin down in a basket and then fill the muffin cups with whatever you need to carry.
6. Condiment Holder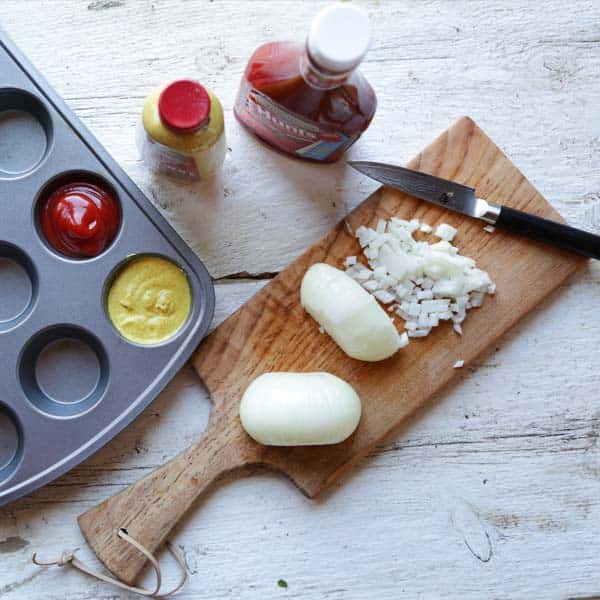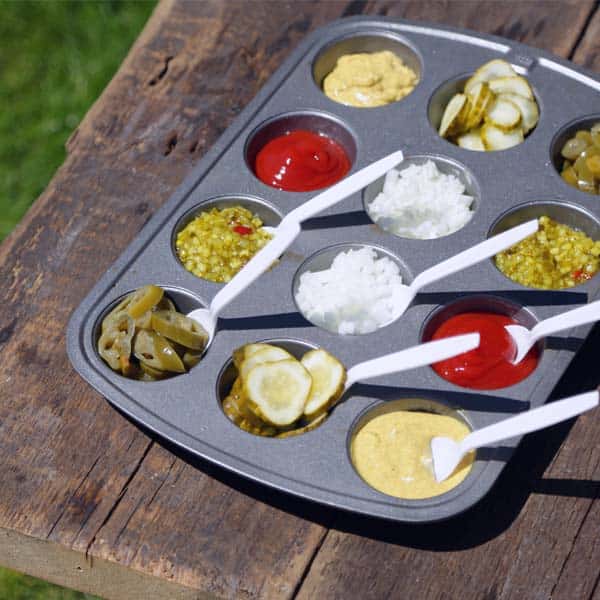 Now that backyard barbecue season is almost here, it's time to break out condiments and cook up some hamburgers. Rather than putting all of the condiments out on the table, you can simply fill the individual cups of a muffin tin and let people get their own condiments to their hearts desire.
7. Citrus Drinks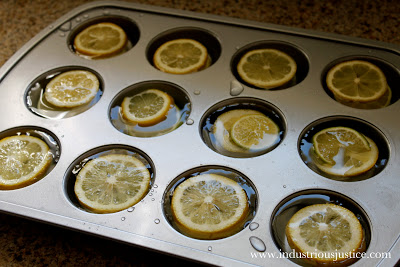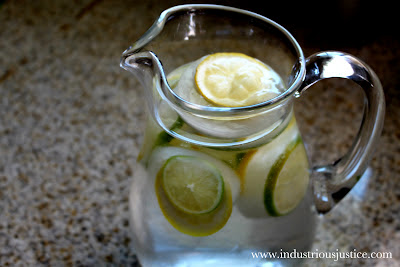 You can make extra large lemon or lime ice cubes and freeze them until you're ready for a refreshing drink. Simply plop the large ice cubes down in a pitcher of water and enjoy.
8. Organizing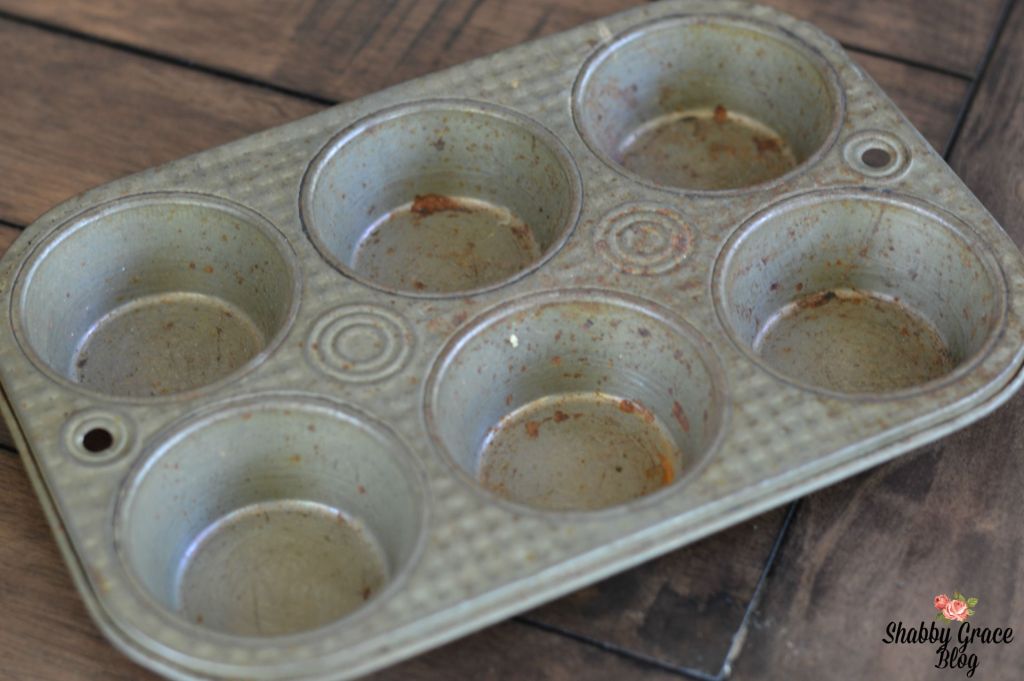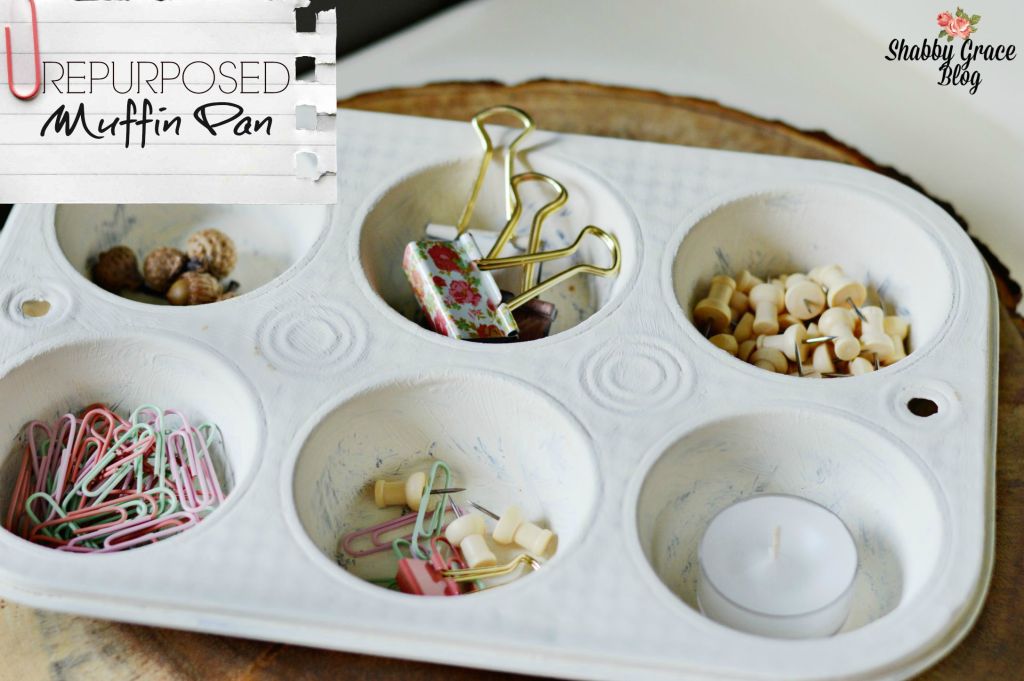 If you have an old muffin tin, you can paint it a fresh color and repurpose it. It's a great way to store some smaller items, such as paperclips and thumbtacks.
9. Store Your Hardware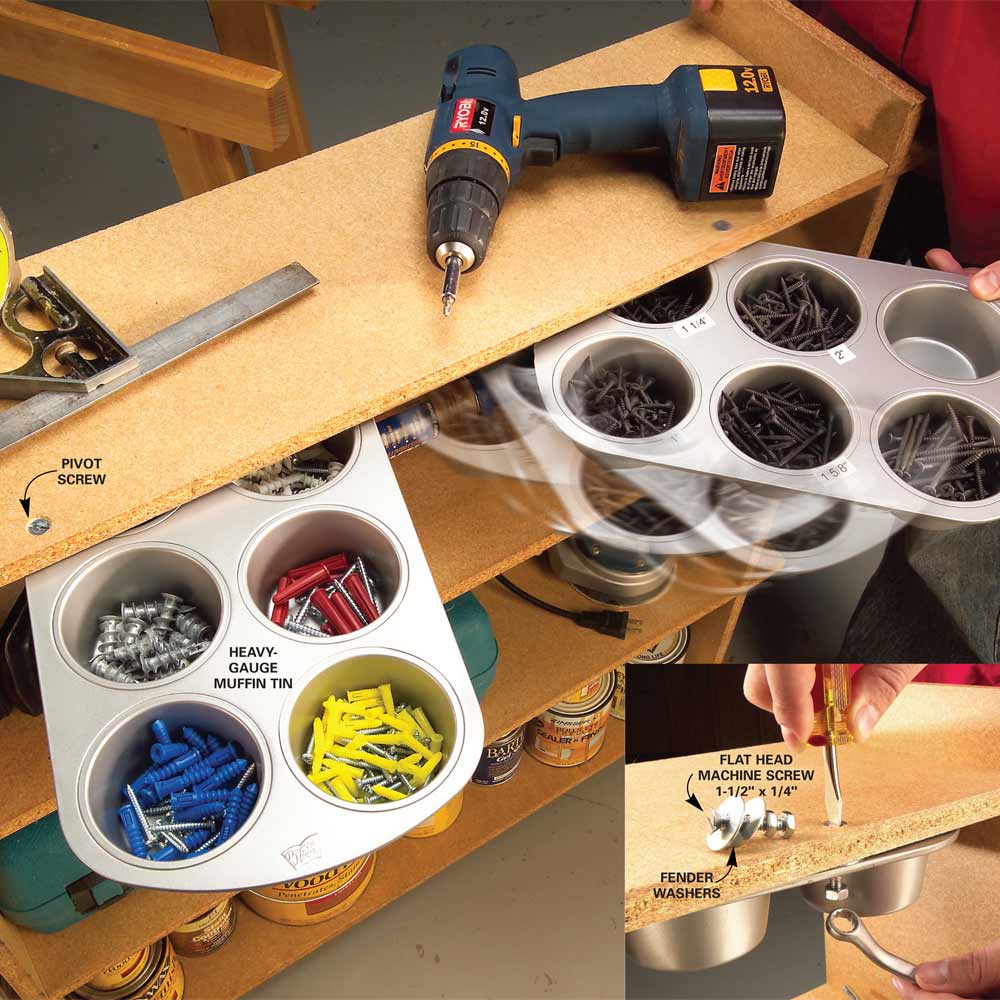 It can be difficult to stay organized in your garage but you can easily use a muffin tin to store extra screws or nails.
10. Planters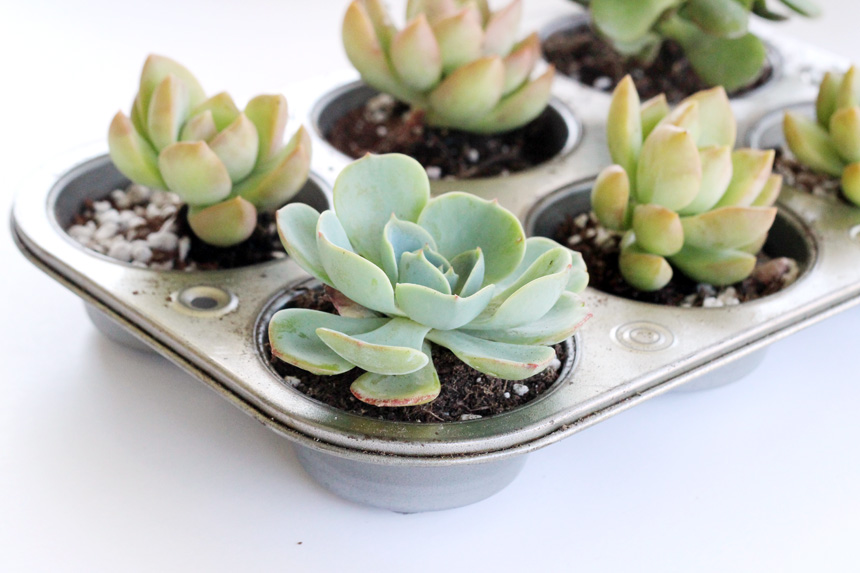 Turn the muffin pan upside down and poke a hole in the bottom of each cup with an awl. Add a little bit of pebbles and soil and you will have a great place to plant a small garden. You can find a full tutorial here.
11. Grid Your Garden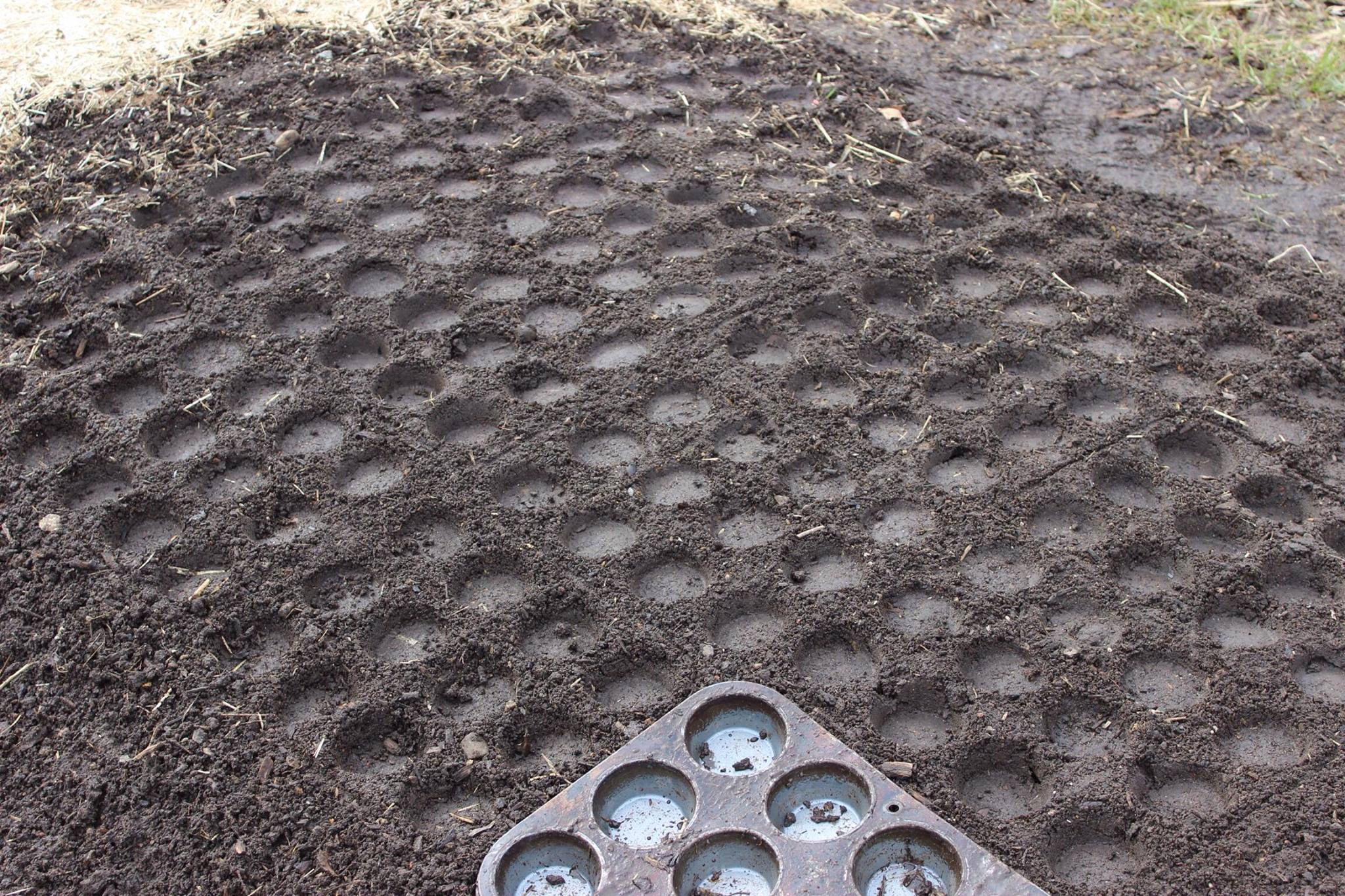 Use the bottom of a muffin tin to organize your garden and get things spaced out perfectly.
12. Check out this video for more hacks:
Are you going to try these? Make sure you share it on Facebook