DIY projects have become insanely popular. It seems as if everybody wants to make something awesome and they often do so using the most unusual items. People have been doing this for years but the Internet has stepped up the game because it gives them the opportunity to share the things that they make online. When you really stop to think about everything that is created through one of these DIY projects, it really is quite mind-boggling.
Although there may be many different items that are used for DIY projects, one that is unusual and quite versatile is an old wooden door. You might even be surprised with all the different projects you can do with this simple item. When most of us think about doors, we really only think about entering or leaving our home. As you are about to see, however, there are so many different ways to repurpose a door and to make it fantastic that you might have a difficulty choosing the one that is best for your needs. Fortunately, you are not limited when it comes to choosing a project that is right for you.
If you look in your garage or perhaps in the attic, you may find an old wooden door that is just laying there and doing no good. This is going to be the ideal situation and you can get started on your project immediately. What can you do if you don't have a door available? You can often find one online and in your local area. Craigslist is an excellent choice for finding one of these old items and sometimes they are quite ornate. You can pick them up for a little bit of nothing, especially if they are in bad shape.
As you are about to see, the condition of the door is not always going to be the deciding factor in how useful it will be. As long as you have some creativity and the desire to create something awesome out of something old, you can take advantage of these DIY projects. You may never look at an old door the same way again.
1. Create an accent table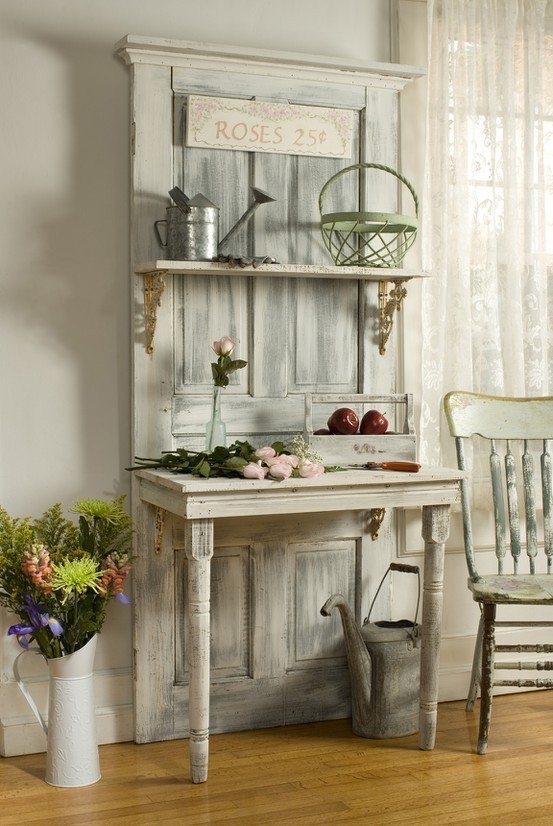 This old door was used along with half of an old table to create the perfect garden station. It can be used in many areas of the home and you don't necessarily need to stick with the garden theme.
2. Create a Room Divider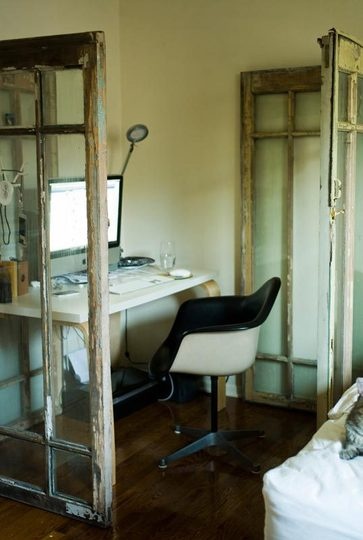 If you need to have your own space but you don't have the walls available to do so, you can repurpose an old door as a room divider. Just put it in position and enjoy your privacy.
3. Accent your bed frame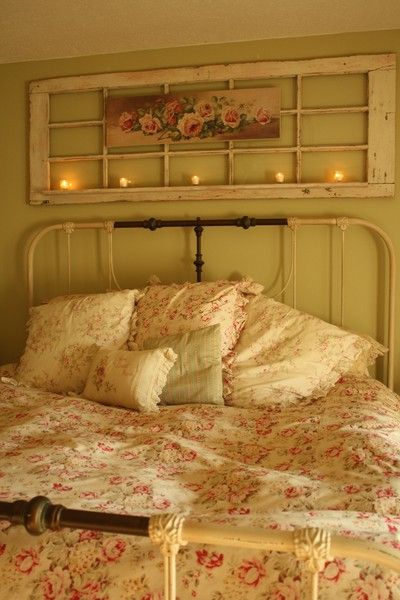 This project used an old glass door that was positioned above the headboard of the bed. It provides a shabby chic look that is sure to impress you and anyone else who happens to see it.
4. Create your own bookshelf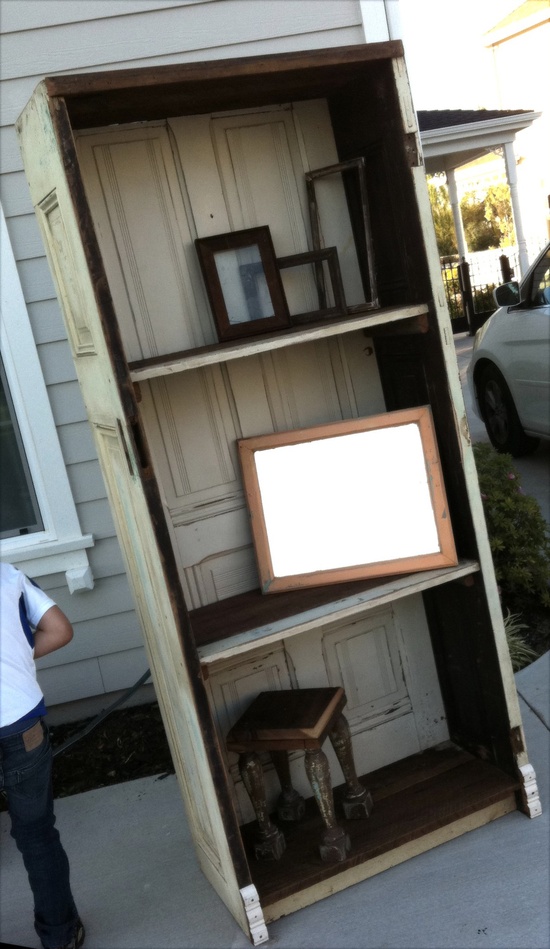 Admittedly, most of us don't read physical books as much as we use to because we get a lot of our information online. We still tend to have a lot of books laying around and they can look awesome when they are put on the right bookshelf. This old door was used to create a project that is well worth imitating.
5. Make it into a mirror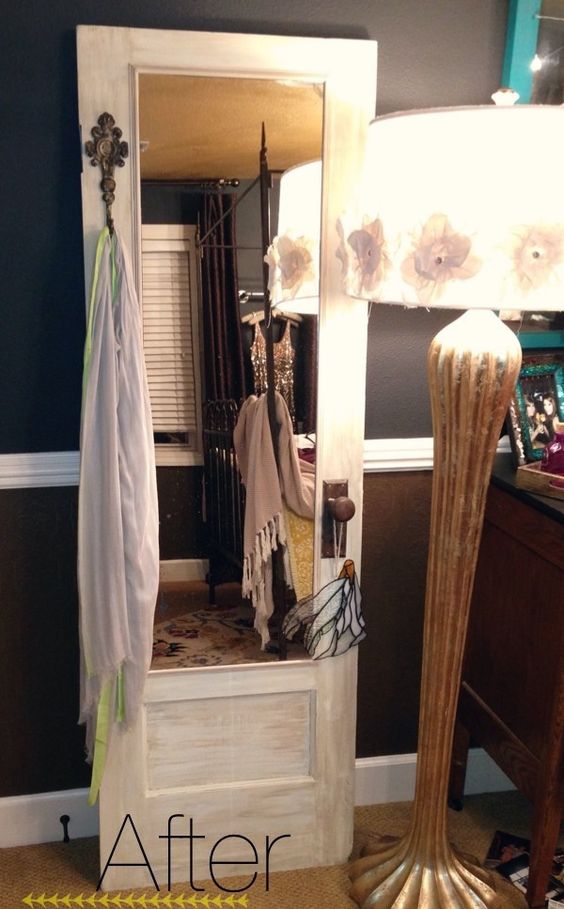 You can repurpose an old door by adding a mirror to it. It's a great addition to any bedroom and you can even add a hook to hang your clothing
6. Create some shelves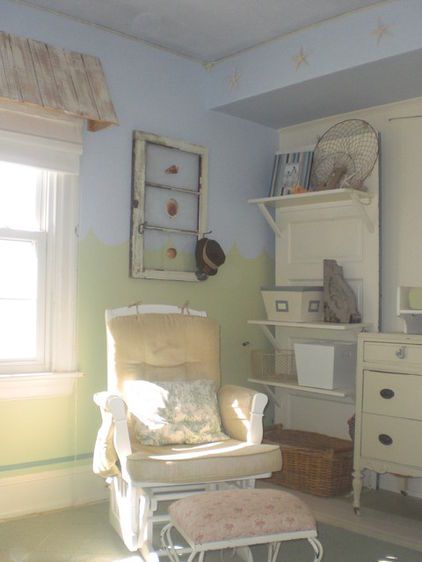 We often tend to have more stuff that we have space. You can add some extra room for your stuff by creating these shelves out of an old door. It's a great conversation piece.
7. Create your own headboards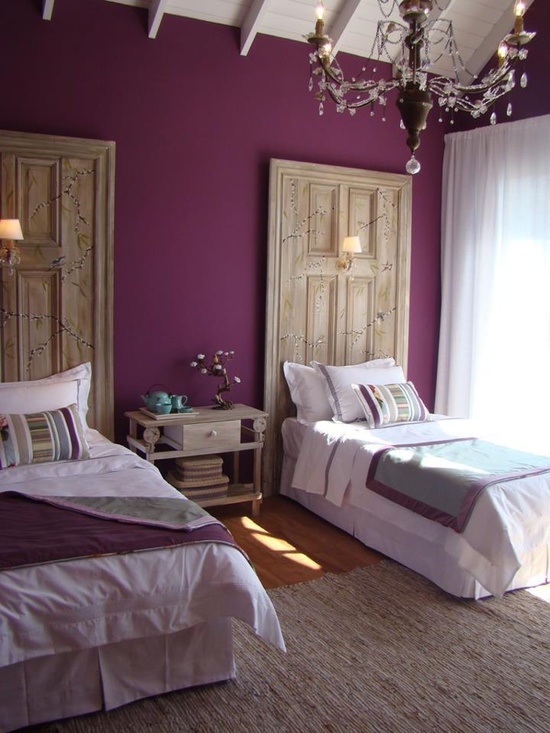 If you're looking for a new headboard, you can look to something old to create it. It makes a great headboard for a single bed but if you have twin beds, you can use two doors to create a unique look.
8. Create a table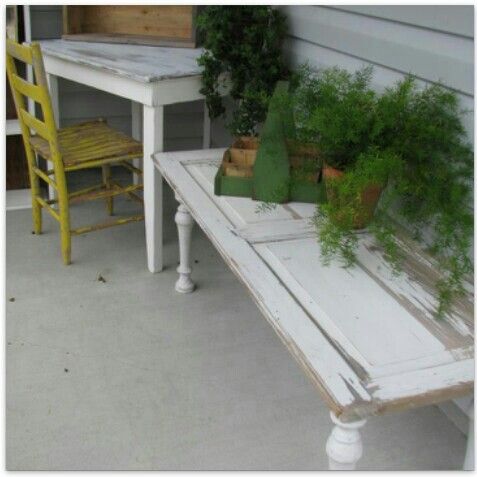 An outdoor table for your plants is always something that is welcome. Use an old door and create one that looks great.
9. Create a calendar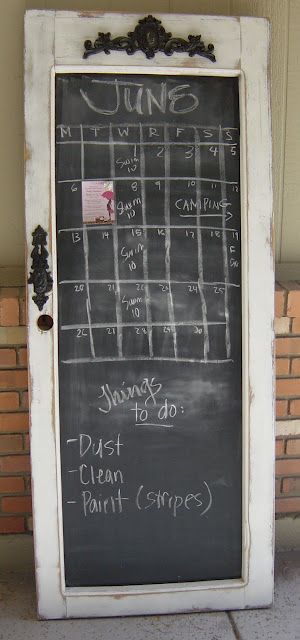 A little chalkboard paint is all it takes to turn an old door into a convenient family calendar
10. Organize Your Bathroom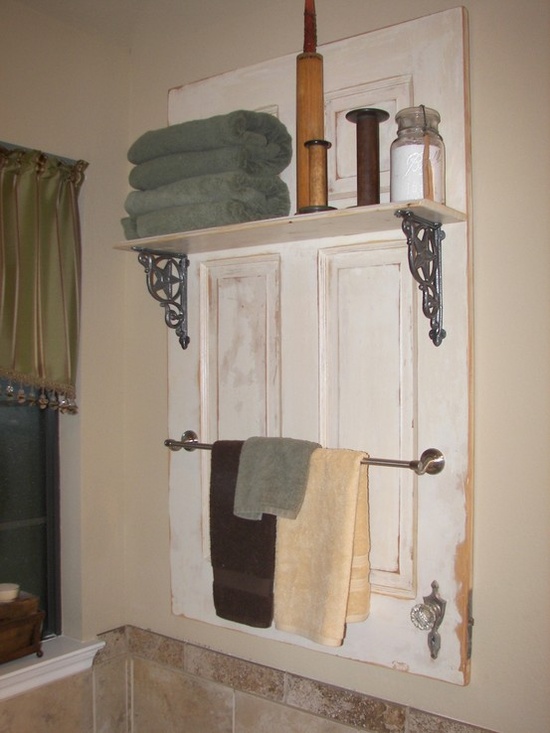 You could buy an expensive bathroom organizer but why would you do so if you can make one out of an old door?
11. Make a garden shed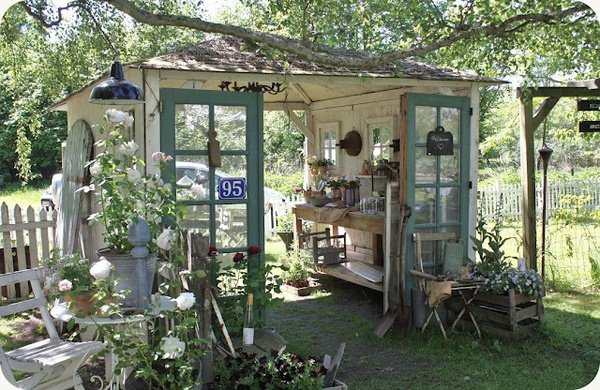 Use multiple doors attached together to create a garden shed that has plenty of light.
12. Display your pictures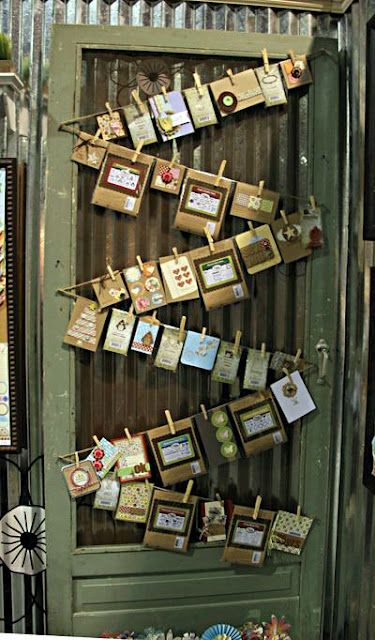 You can make a fantastic photo display out of an old door if you have a little bit of creativity.
13. Create a coat hanger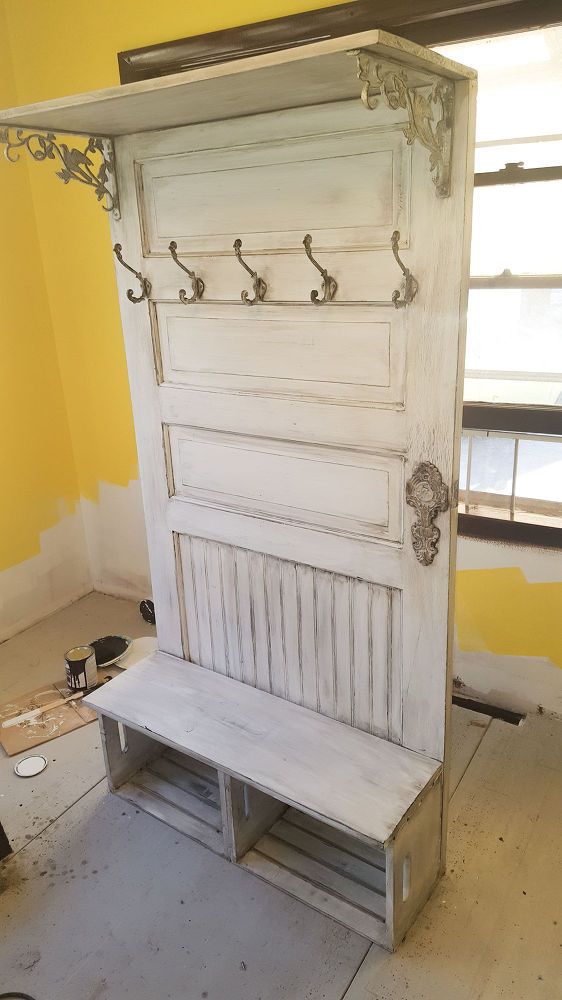 Add a few hooks to an old door and before you know it, you have a coat hanger available
14. Create a coffee table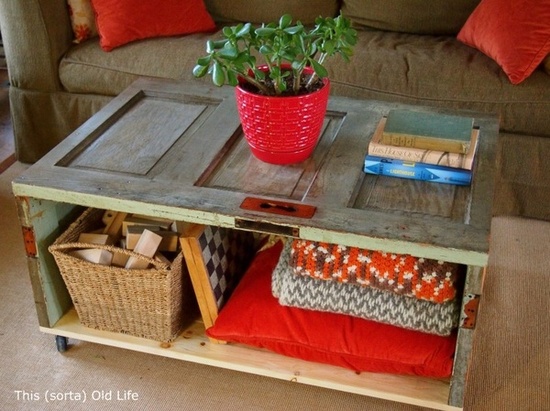 Cutting up an old door provides you with everything you need for a unique and beautiful coffee table.
15. Create a garden trellis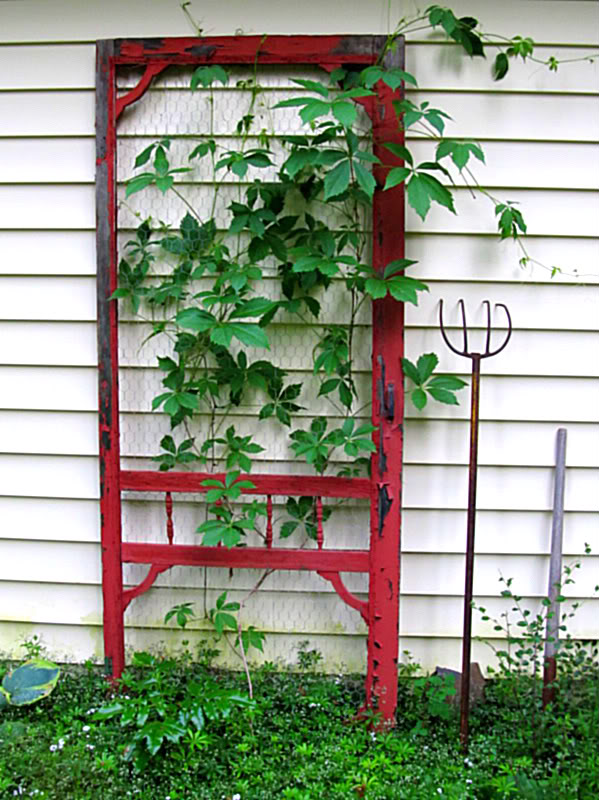 If you have a really old door that is difficult to repurpose into something else, you can make it into a garden trellis.
Do you love DIY? Share this with your friends on Facebook