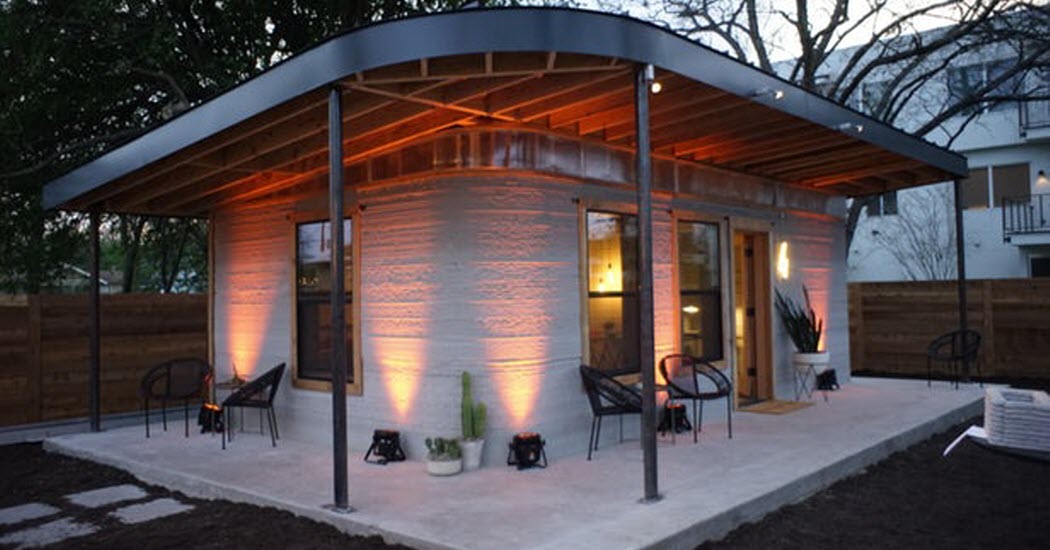 Most of us realize that there is a serious homeless problem right here in the United States. There have been many suggestions for help with this problem but now, a man has designed a home that might just be the answer we have been looking for. After you see what is possible in this article, you can download the plans and build a home in under a day. The best part is that it will be ready for you in under a day.
The printable dwellings are only in the development phase but the opportunity they offer to those that live on the streets is beyond measure. Many of those people have experienced a lot of problems in life and if they had a leg-up, they would be able to take things from there. Having an affordable place to live is just what they need and it could make the difference between living on the streets or living with dignity.
These homes got their start in El Salvador and they worked quite well. Since they have proven themselves to be a good option for homeless people, the use of them might be expanded to other parts of the world. Considering that there are about 1.2 billion people in the world that lack proper housing, this could be the break they are looking for.
At this time, the homes cost about $10,000 to build and require 24 hours to put them together. After things get up and running, they might be able to put one up for as little as $4,000.
The home has 650 square feet and the inside is livable. They were conceived by a company based in Austin, Texas.
A spokesman from the World Resources Institute's Ross Center for Sustainable Cities said, "History has been punctuated with advances in technology and materials that provide an order-of-magnitude decrease in cost and time required to build a new home. And while recent decades have brought major advances in personal technology, construction practices remain relatively unchanged since the 1950s. Icon aims to change this, ushering in a new era in construction to meet the needs of the future."
There is still work to be done on the project. The startup company has teamed up with a non-profit, New Story that is involved in international housing. They hope to build 100 of these homes in El Salvador over the next 18 months.
New Story was involved in the rebuilding work in Haiti after the 2010 earthquake.
A Vulcan printer is used to produce these homes. The schematic is produced and uploaded and at that point, the printer prints the house.
The original model was completely printed on a 3D printer with the exception of the roof. It had a bedroom, bathroom and living room. It even had a porch. The 3D printed house is going to be used as office space while the design is tweaked. Eventually, they hope to put them up for the homeless.
You can see more about it in this video: