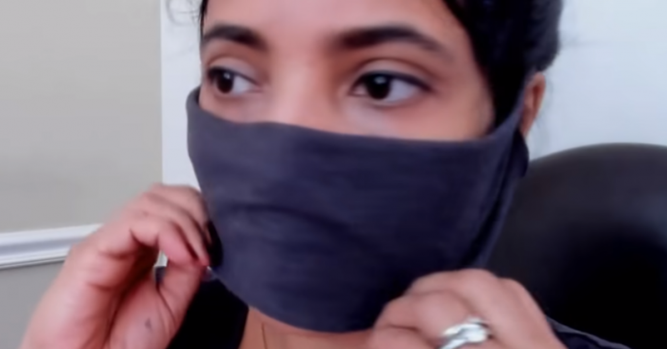 The world outside of our homes has always been a dangerous place for many different reasons. However, since the COVID-19 pandemic hit American shores, our entire way of life has changed. Now, venturing outside and going doing the bare essentials such as grocery shopping had become a perilous venture when it used to be something we could do half asleep with no concerns for our safety. Since we now know that the current coronavirus can be transmitted via microscopic water particles that can stay in the air for an undetermined length of time depending on where you are, many of us have taken to wearing masks to give ourselves some small measure of protection.
However, masks such as N-95 are being reserved mainly for medical workers, while very basic hospital masks are incredibly hard to find. This has to lead many folks to find ways of making their own masks from materials such as socks, coffee filters, and even napkins. Now the problem with some of these masks is that they require a certain amount of sewing skill as well as material such as elastic. Of course, not everyone can sew, or even owns a sewing machine, so a non-sewing solution is more realistic for most folks. And thanks to YouTube creator ArtsnCraft4u, we now have a very easy method of making very comfortable DIY masks using only one material — a t-shirt.
For the t-shirts, you want to use ones that are 100 percent cotton or at least a cotton-poly blend. You want the fabric to be thick yet easy to breathe through.
Plus, with this type of mask, you can wash it and reuse it again and again.
Check out this very easy-to-follow tutorial on how to make your own no-sew masks in the video below.