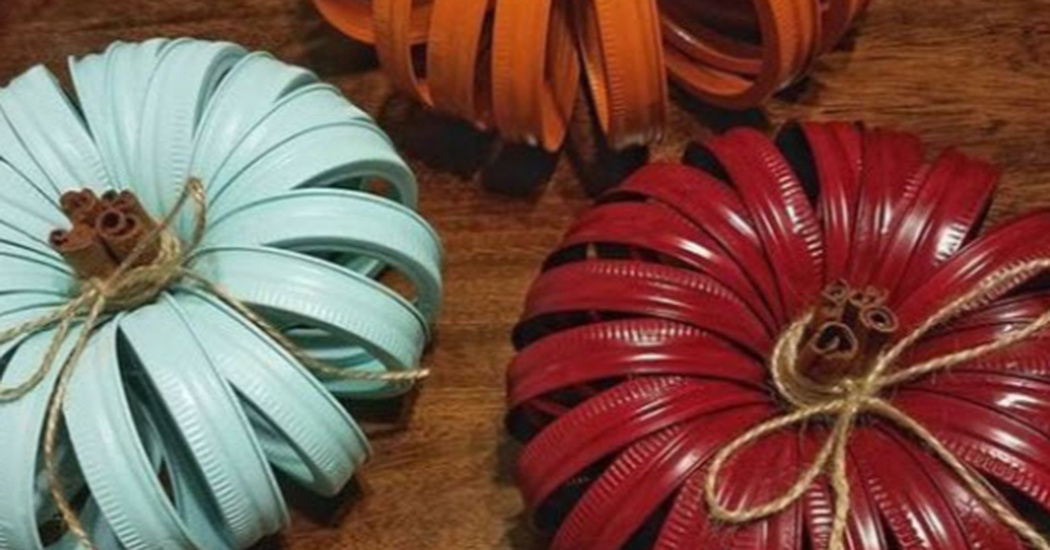 What is the first thing that comes to your mind when you think about fall? For many people, it is the changing of the leaves or perhaps some cooler weather that is coming to your area. Although that may be true, there is also something else that is synonymous with fall and it wouldn't quite be the same without it. I'm talking about pumpkins, and you probably have one sitting on your porch or added into your decorations in some way or another.
If you enjoy pumpkins, regardless of whether it is because they are beautiful or delicious, you are going to appreciate this craft. It is pumpkins that are made out of Mason jar lids and they are absolutely cute. It gives you the opportunity to flex your crafting muscles that at the same time, add something for the fall season. It's also a great way to recycle some of your old canning lids.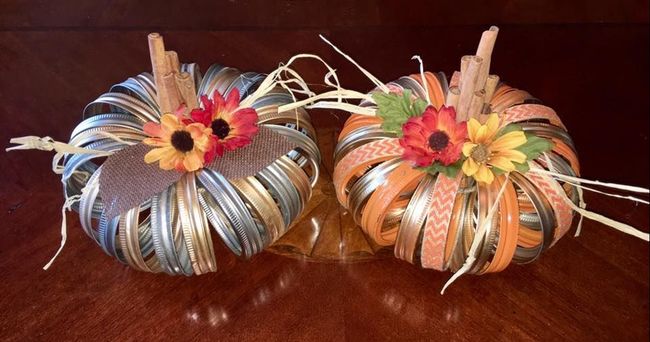 Credit: R&W Pallet Projects / Facebook
"Canning lids and bands can be purchased separately from mason jars. Depending on the size (wide mouth or regular) they will cost you approximately $3-$7 for a box of 12. If you are familiar with canning you already know this because a lid can only be used once when canning food, but jars can be used over and over."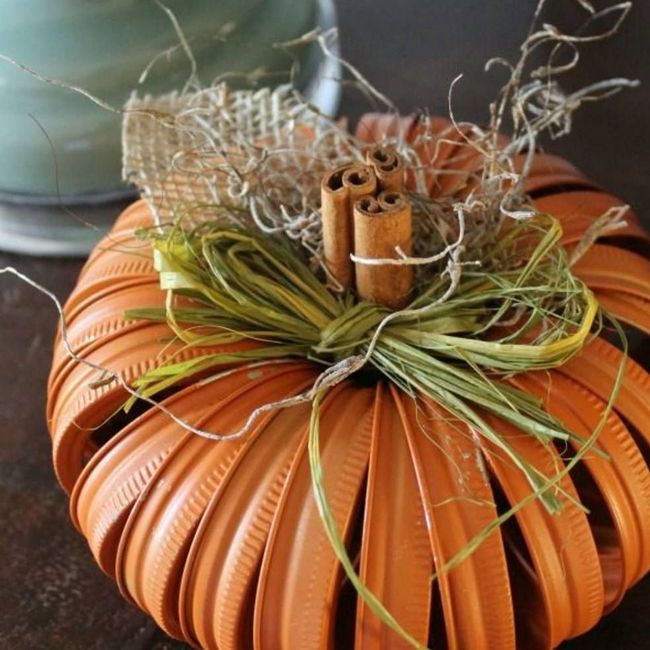 Credit: Sugar & Spice Decor / Facebook
If you are somebody that enjoys this type of craft, it's a great way to use up some bands and to make something for the season.
When I first saw the pictures of these Mason jar lid pumpkins I thought they were absolutely brilliant. The problem is, I couldn't quite get it to turn out right because I was skipping a few important, although small things. What should've been cued ended up as a complete disaster but once I figured it out, I saw how easy it was to do.
Here are the complete directions so you can get it right the first time.
Materials
20 mason jar lid rings
1 can of orange spray paint
orange yarn or string
4-5 cinnamon sticks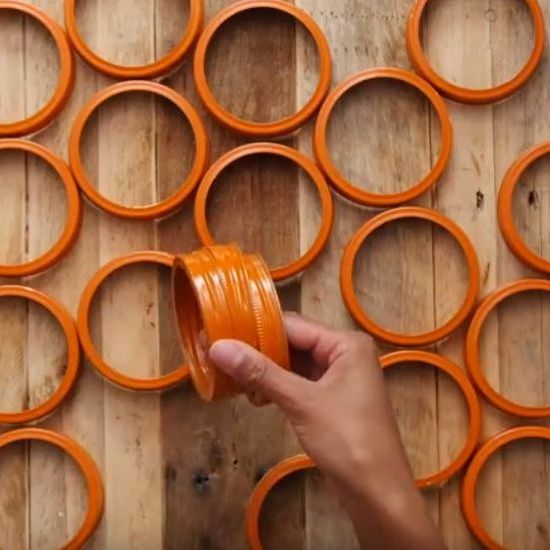 Directions
1. Paint your mason jar lids orange and let dry.
2. Thread your string through all your lids. Make sure all the rings are facing the same direction. Pull the string as tight as possible and tie. Cut off any excess string.
3. Once the string is tied all you need to do is gently separate the lids and make sure they're evenly spaced.
4. Place 4-5 cinnamon sticks in the middle for your pumpkin stem, and you're done!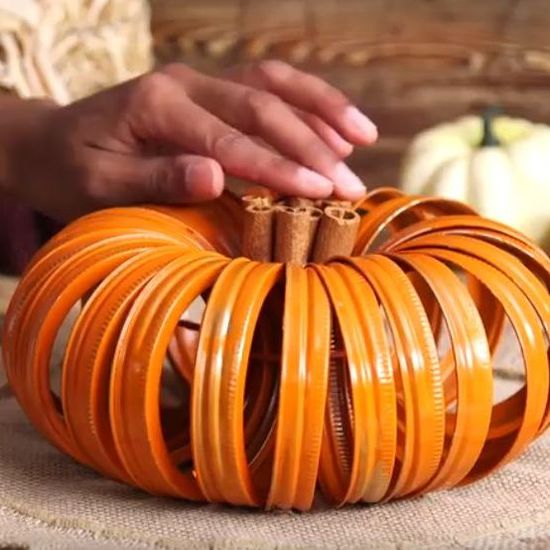 Tips & Tricks
Try using different sized lids to make different sizes of pumpkins.
Try different colors.
You can add washi tape to the bands for different looks.
You can add beads.
You should buy cinnamon sticks that are as long as possible (the first ones I got were very short)
make sure all your mason jar bands are facing the same direction. *This really is important to get this pumpkin to fan out nicely.*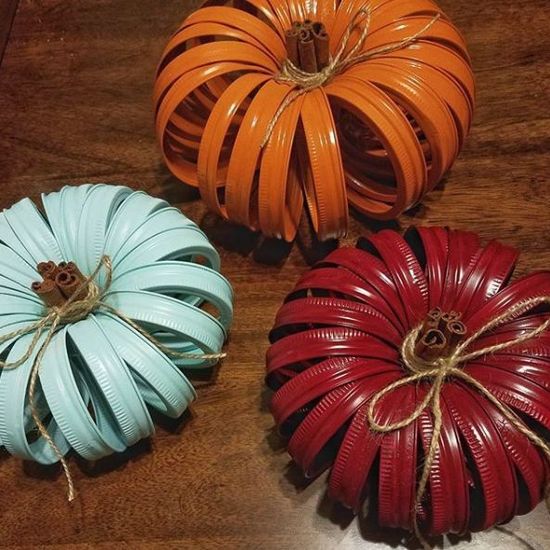 Credit: writteninroses / Instagram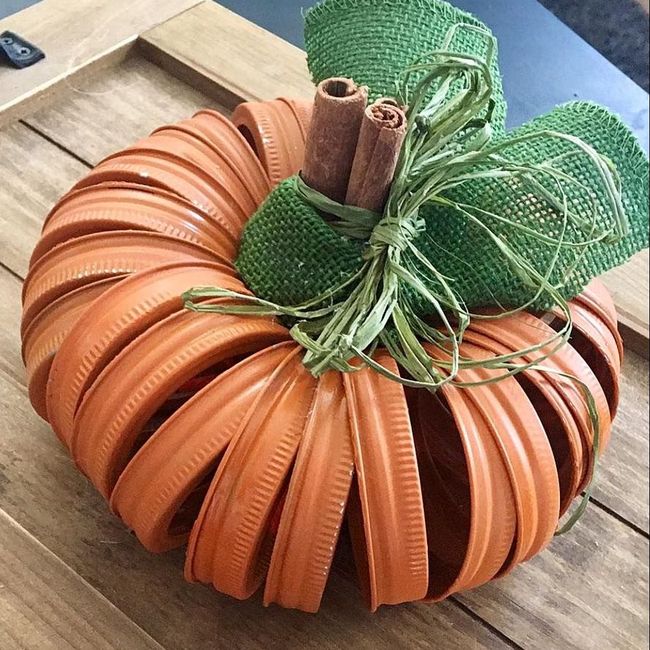 Credit: Crafts By Gillian / Facebook
Here is a video to help you get started: