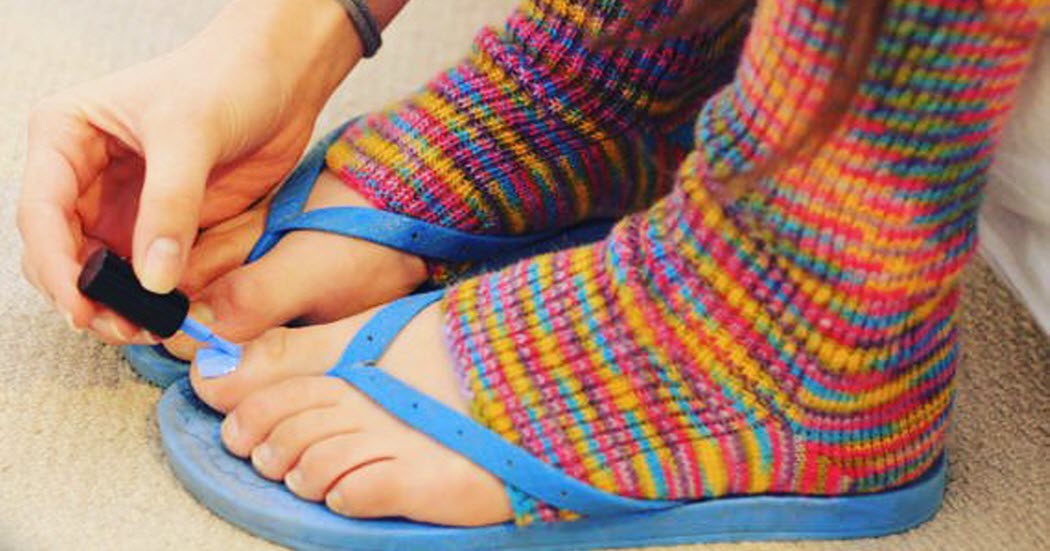 What do you wear on your feet? Everybody seems to have a different type of footwear that they enjoy putting on every day. For some people, it is putting on a pair of work boots and heading out in the morning and those boots do not come off until we get home at night. For others, it may be high heels or perhaps even something comfortable, such as sneakers. When we are home or on the weekends, we may enjoy kicking your shoes off and putting on some flip-flops.
If you are somebody who enjoys wearing flip-flops, you probably realize that they are a seasonal type of footwear. We may put them on in the summertime but in the winter or on the cooler autumn days, we might decide that something else is a better choice. As it turns out, there is no longer a need to put the flip-flops away when the weather gets cold. Now that flip-flop socks are a real thing, people are loving having their toes out in the cold.
Flip-flop socks are rather basic. They are knitted half socks for the most part and when you wear them, you are basically keeping your foot warm but exposing the toes so that flip-flops will work. They tend to fall somewhere between bare feet and having your foot completely covered, so they are great for the times of year when the weather is not quite warm enough to hit the beach.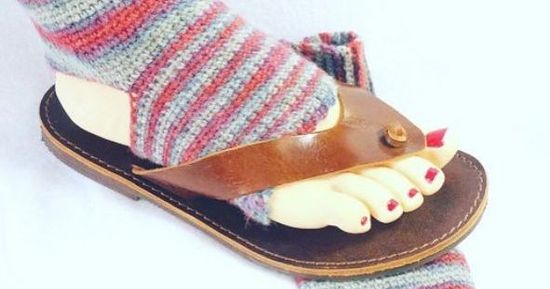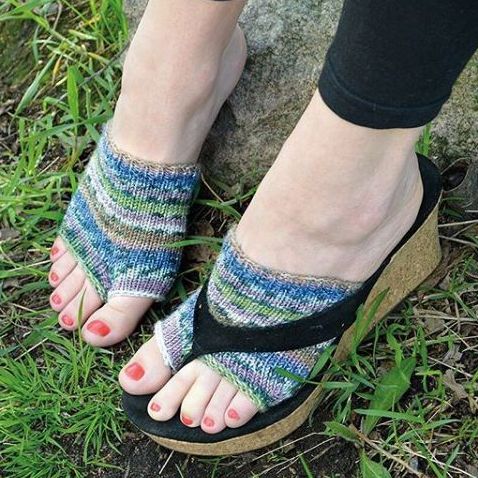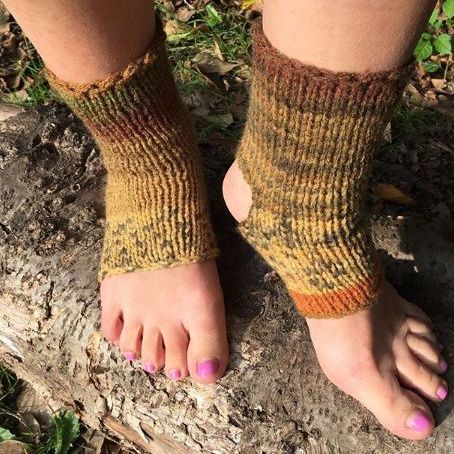 When I first saw them, I had a difficult time imagining wearing them on my feet. After looking at some of the comments, however, I was ready to order my first pair.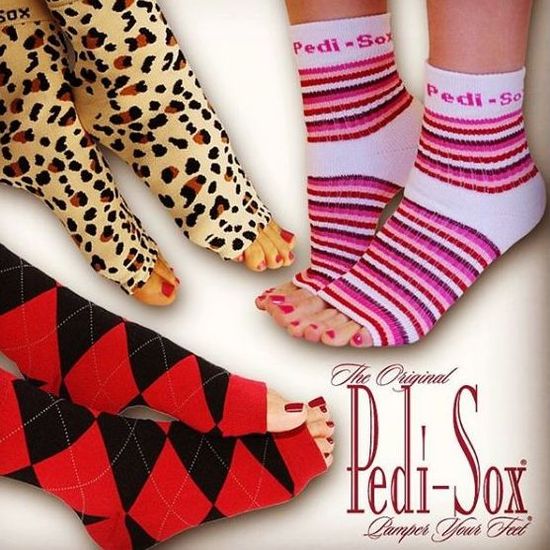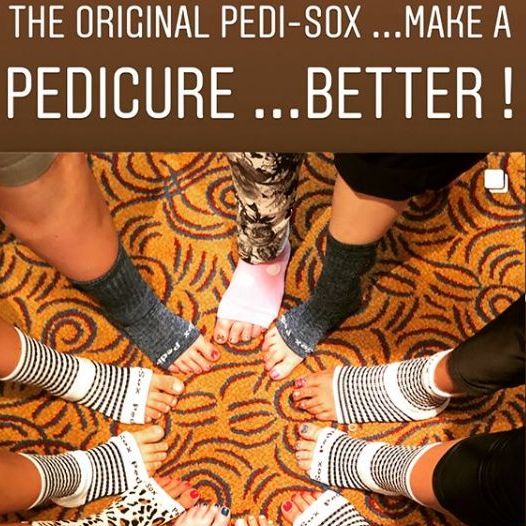 The bottom line is if you love wearing flip-flops, why should other people judge you for your choices? Some people love them and other people hate them but if you want to wear flip-flops in the colder weather, you will want them.