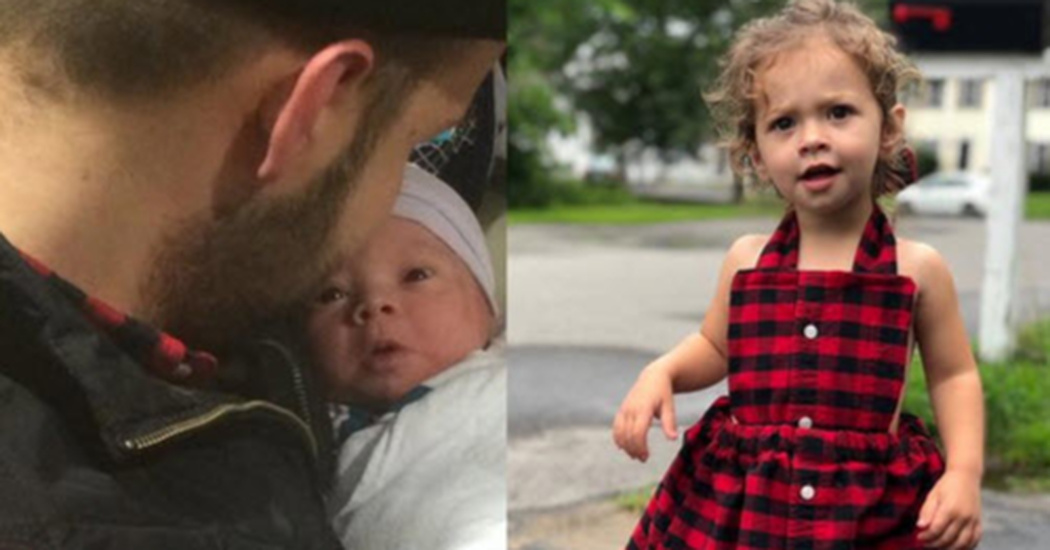 There are many special moments that we may have in life but the birth of a child is perhaps one that we will remember above all others. For some people, it is a moment that defines their lives in a very special way and they want to do something to remember it in a special way as well. That is what this mother wanted to do.
Her name is Carli Grant and she wanted to make her daughter, Amelia, a new dress. As it turns out, Carli has quite a creative streak and she enjoys sewing so she used her husband's closet to inspire her to something great. When she was looking, she found a plaid shirt that was worn on the day their daughter was born. She decided to make it into a dress for their two-year-old. When her husband, Josh, returned home from work that evening, he was quite emotional after seeing his daughter wearing the shirt.
"I was totally blown away." I usually get home from work and play acoustic guitar to calm down from the day while Carli sews, but I never quite knew what she was up to," he said. "One day, I got home, and Amelia gives me the biggest hug in her new dress."
He continued, "Carli asked me if I remembered why that shirt was so special, and I immediately remembered the day I first held my baby girl," he said. "Such an amazing memory. One that is hard to even put into words. From there, we went back through old photos and put together pictures of me holding her during her first few hours of life to the beautiful little girl in the dress asking me to dance with her in the kitchen."
This is the finished product: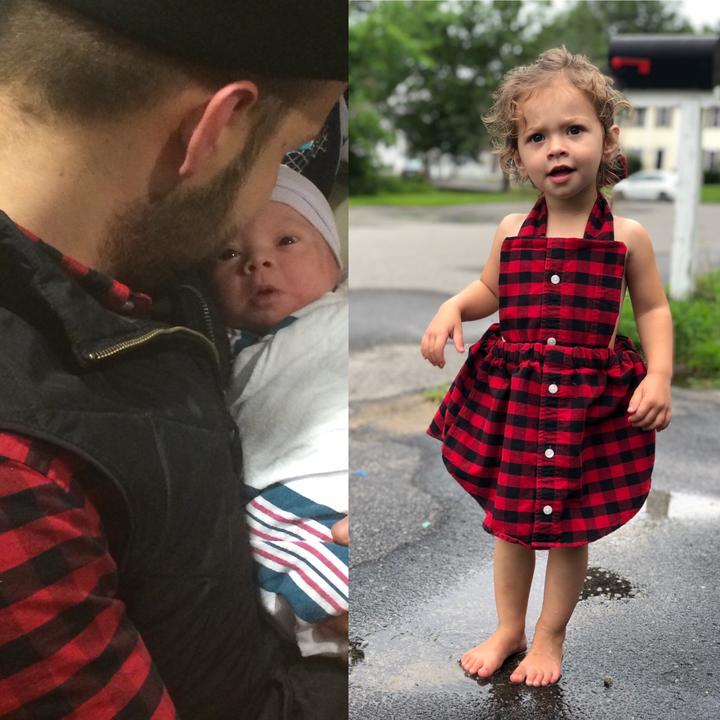 Suddenly, Carli realized that she was on to something special. If she had this much appreciation for it, she realized other people would have an appreciation for it as well.
"I went downstairs to start sewing it and found myself with tears in my eyes," Carli said. "I thought other moms could benefit from the feeling that I had when I finished the dress and saw it on her."
That is when their business was born.
The website, Refashioned Memories is operated by Carli. She asks people to send along a sentimental piece of clothing so that she can "refashion it into a memory." She is only offering dresses at the moment but boys clothing will soon be available.
There are 2 different dress options to choose from and the design team can come up with something fantastic.
This dress is the Secret Garden, on sale for $39.99.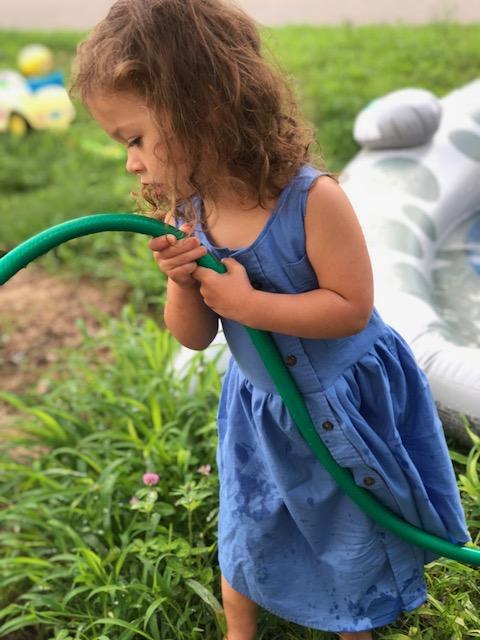 Her website states that you can send in any type of shirt.
"We've had clients send us everything from high-quality button-ups to T-shirts – we will always produce a fabulous product," the website reads.
After you choose the shirt, head to the website and select the type of dress you want. You'll receive the order package within 5 days. It includes prepaid postage and a measuring tape. After you have taken the measurements of your child, you can send it back with the shirt.
This is an example of a dress they made: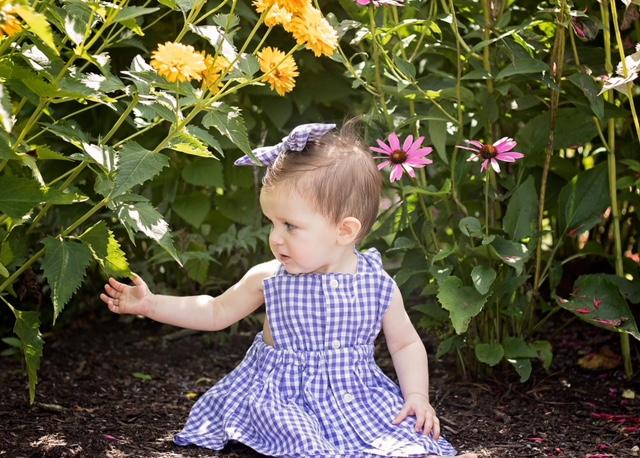 It takes about two weeks for the dress to be ready. They currently make dresses for newborns up to 5T.
Carli isn't the only wife who has ever found a use for her husband's shirts. Stephanie Miller also turns clothing from husbands into outfits for daughters. You can follow her online tutorials and make it a DIY project.
This is so awesome. Are you ready to get one for your child?