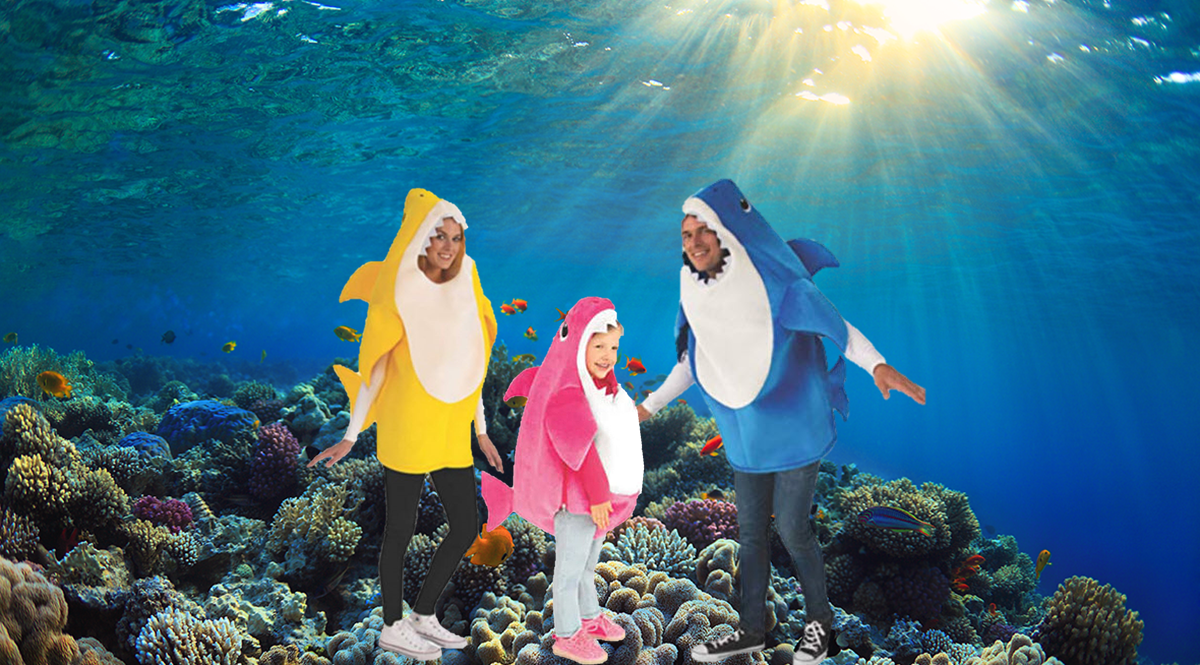 Prepare fun and splashy Halloween with a costume that will even keep playing your kid's favorite tune the whole time!
You got it. Amazon is now selling "Baby Shark" costumes for your whole family, and they include audio clips in them that will play the beloved viral children's song. The sound chip has the two-hour battery life so, even after trick or treating is over, you'll likely still have this amazing song stuck in your head for days.
The pink shark costume represents the "mommy shark" from the song and it's made for your little ones. It comes in three sizes: infant, toddler (3 to 4-years-old) and small (4 to 6-years-old). Its price is $22.95 to 27.95 depending on the size.
The yellow shark costume is the "baby shark" and is available in the same sizes, prices start from $22.95 to $29.99. There's also a blue shark costume for children representing the "daddy shark" from the song. It's priced from $21.95 to $27.95.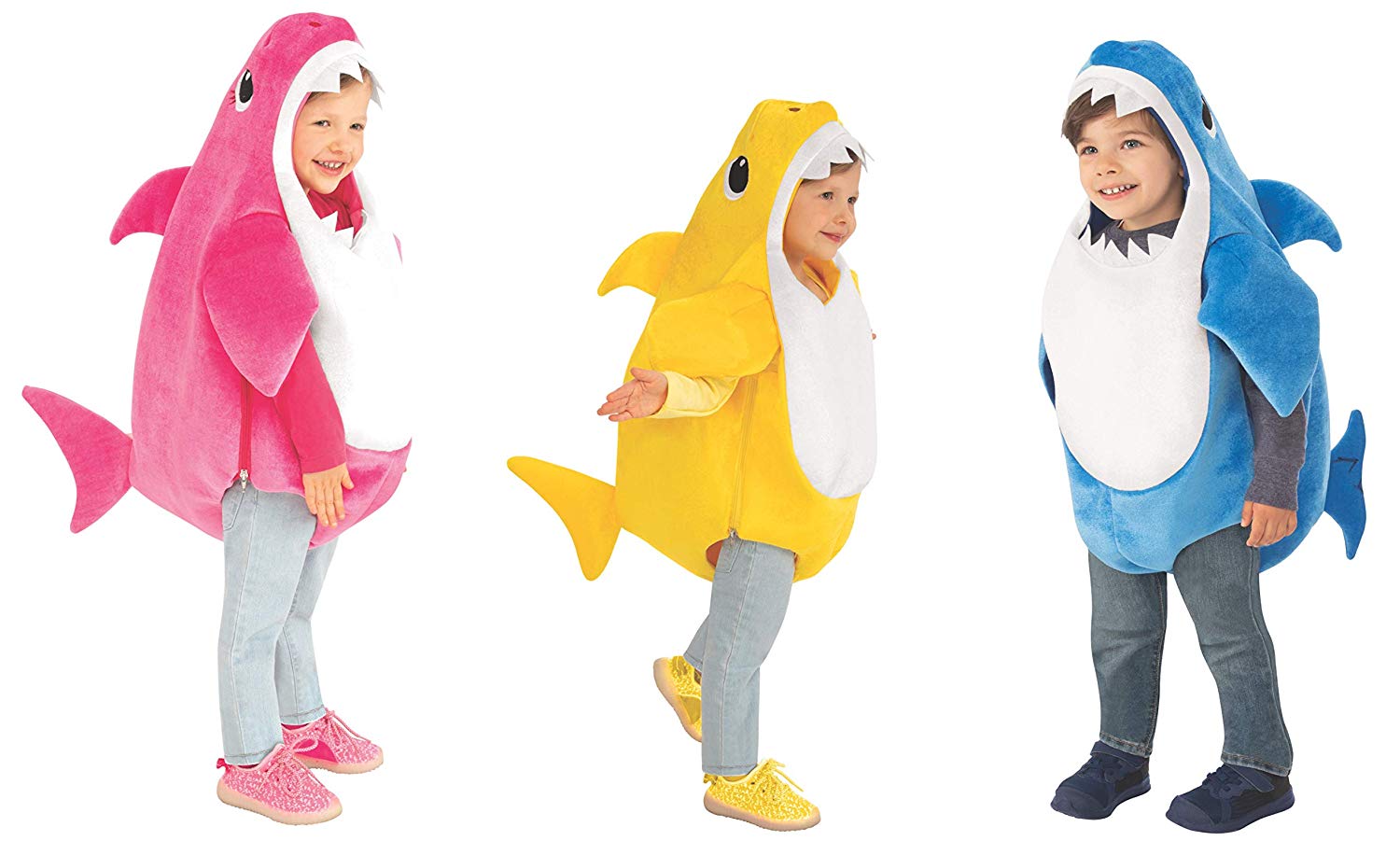 We just love how these kids have also matched their tennis shoes with their costumes. How cute!
Adult versions are also available and cost just a bit more. The "Baby Shark" adult costume (yellow) is $31.95 and the blue "daddy shark" and pink "mommy shark" are $31.54. Maybe you can start a whole school of sharks with your friends and family?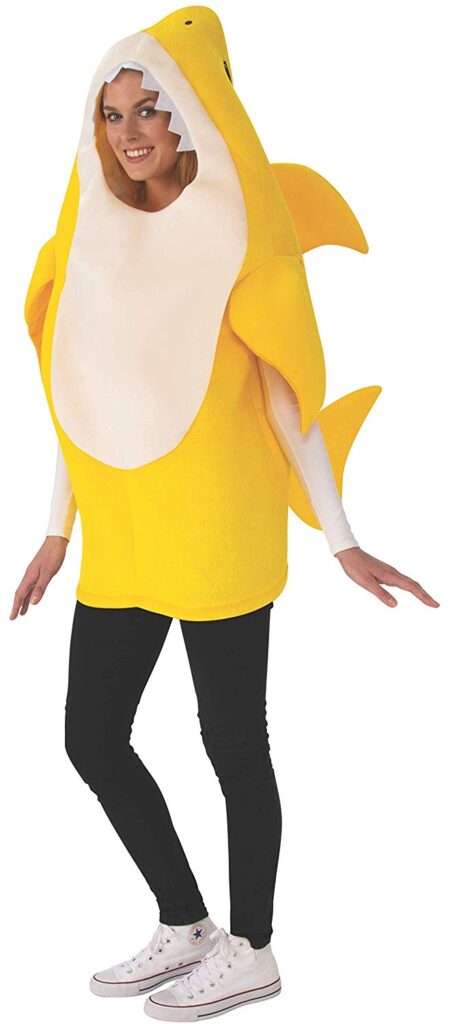 These costumes are fantastic. We just love how the opening for the face is lined with shark teeth.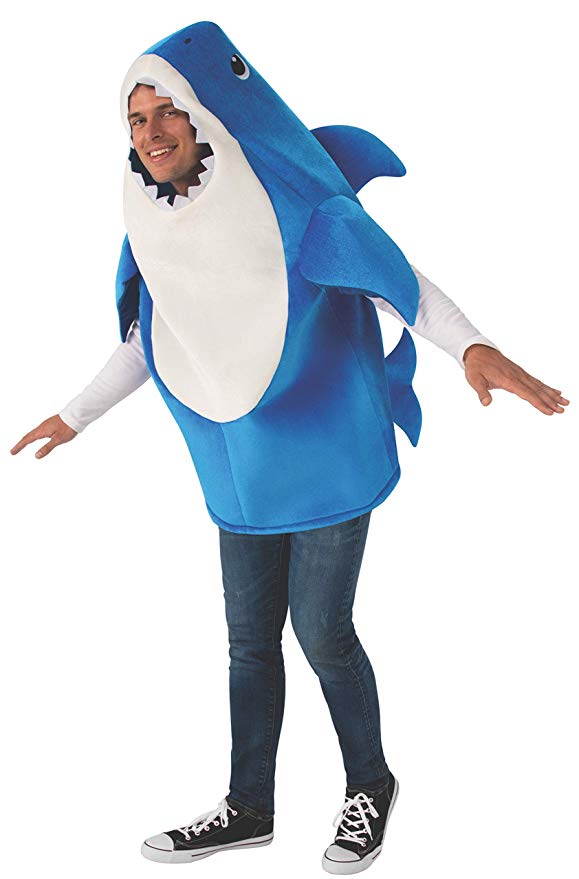 One thing to keep in mind about these costumes is shipping — it looks like these costumes won't deliver as quickly as most items on Amazon. So please make sure to order early to give yourself plenty of time to receive them before Halloween.
Another thing to be aware of is sizing. They are not sized like regular apparel, so Amazon has included a helpful size chart with the product listing. Please be sure to look at the chart carefully before making your purchase.

The costumes are made of 100 percent polyester and are pull-on, which means no buttons or zips to deal with. They are an officially licensed "Baby Shark" product, so you will also see logos that guarantees their authenticity.
Please let us know if you "do do do do do do" get these absolutely adorable costumes.
And if would like to go all-in on the "Baby Shark" theme this year, you might want to grab these new shows from Etsy that also feature the colorful sharks.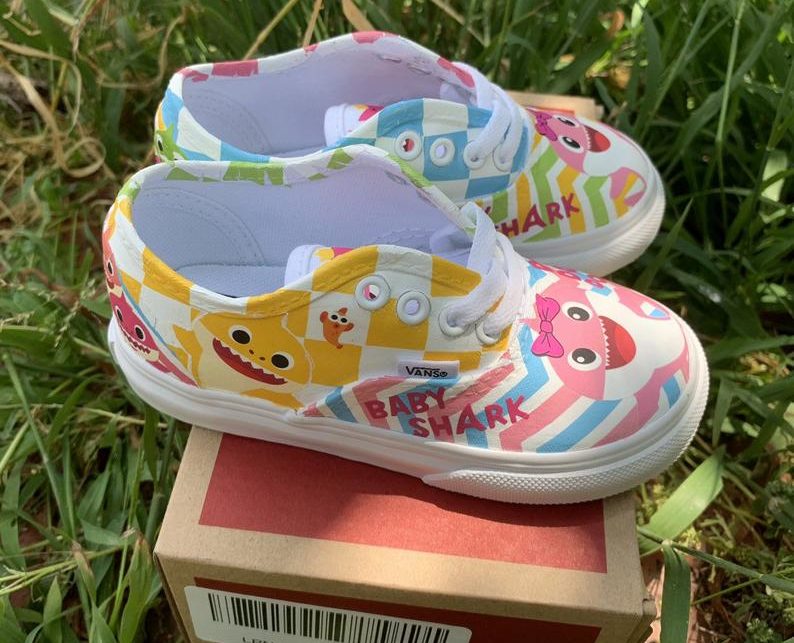 The show stats at kid's size 5 and goes up to youth size 3. Depending on the size you buy, you can net a pair for $70 to $85 while they last.
There's also this slightly different design — available as ether slip-on or lace-ups. They're blue and bubbly to resemble the bottom of the ocean and showcases the entire shark family. Best of all, the price is the same as the other pair, costing between $70 and $85.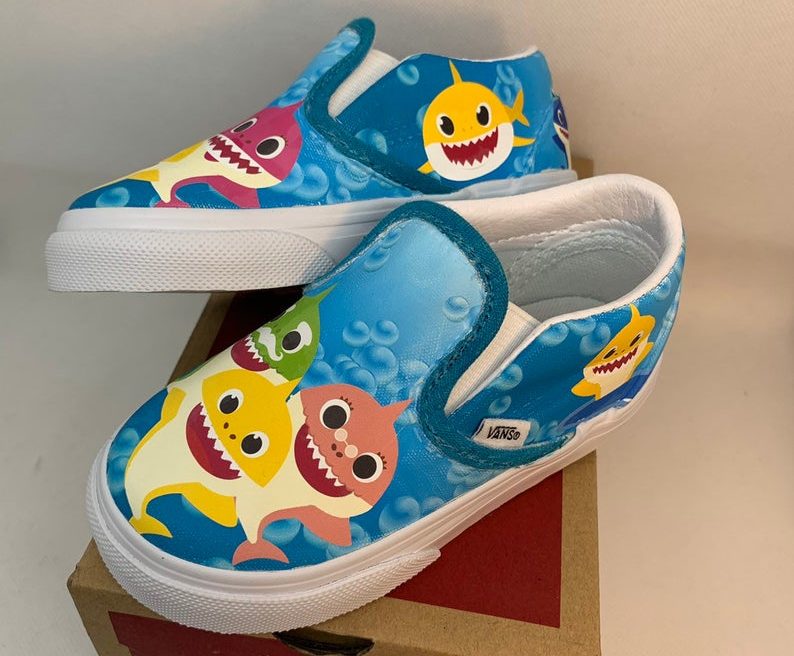 Will you be buying any "Baby  Shark"-themed costumes or shoes for Halloween? Let us know what you think in the comments and please be sure to share with your friends and family.