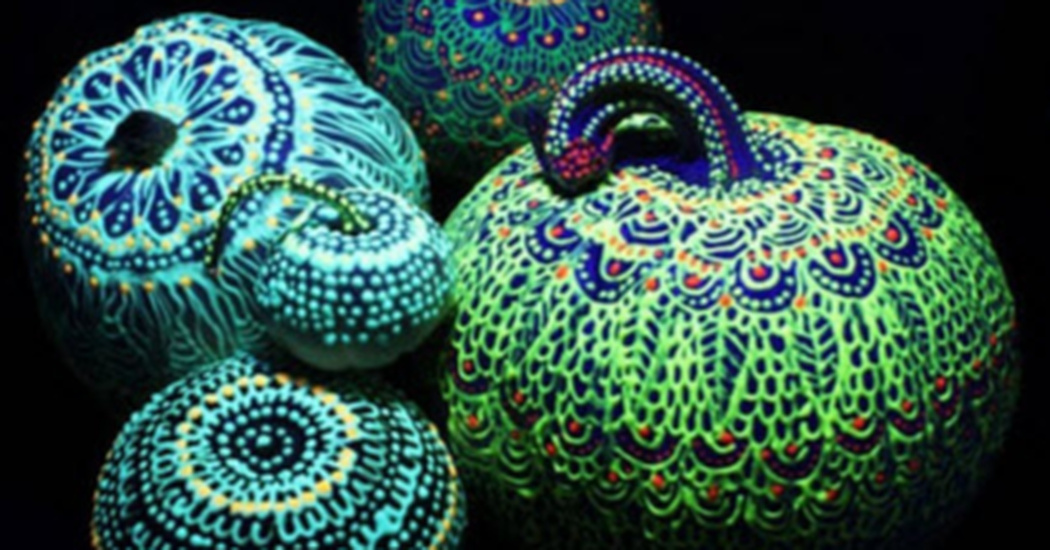 It's hard to believe that it is October already upon us and before you know it, Halloween will be here. The clock just seems to keep moving forward and many people are already starting to put out decorations. One of the decorations that have been a part of the holiday for many years is pumpkins and it doesn't matter if you enjoy them as a good part of a pumpkin pie or if you carve them up for your front porch, it seems that they just mean everything autumn.
One of the options that you have available is to create something beautiful that can decorate your house. This is perfect for any autumn creation and you might even want to put some inside as well as outside. They are glow-in-the-dark pumpkins and although they are simple to create, they are intricately beautiful when the sun goes down at night.
You can use any type of pumpkin for the project so if you want to go cheap, there's no reason to spend more money. A real pumpkin is what many people choose and you will need to paint it white before beginning. You can also choose a plastic pumpkin which will last longer and can be used for many years. Even if you do use a plastic pumpkin, however, you still need to paint it white.
In addition to gathering the pumpkins and painting them with white acrylic paint, you will also need some glow-in-the-dark craft paint. You can purchase it online or, if you have a craft store in your area, you may be able to pick it up locally. Believe it or not, that's all you need to do this project.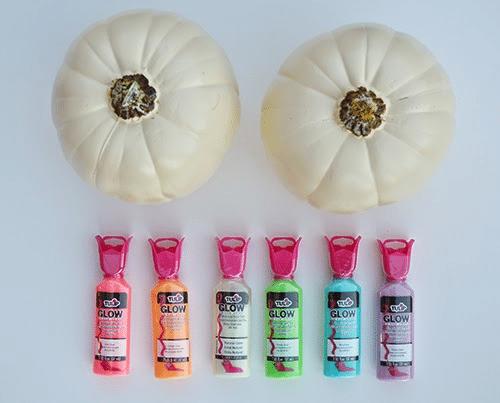 As far as the design is concerned, you really don't have any limits. It is important not to get to stressed with the details because sometimes, the simple designs the best. As you look down through the designs below, you are sure to be inspired as to the possibilities.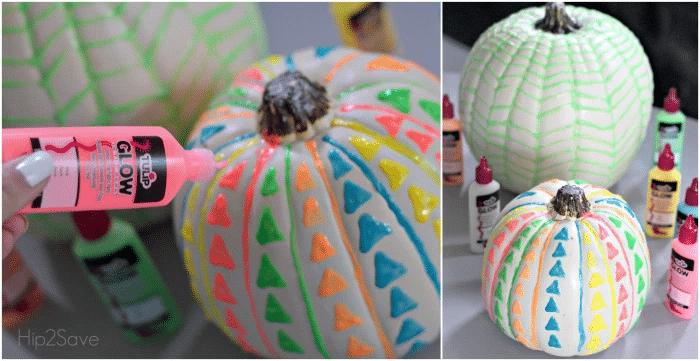 These pumpkins look absolutely beautiful on the front porch at night but if you really want them to shine, try using a black light. That is the best option if you keep them indoors.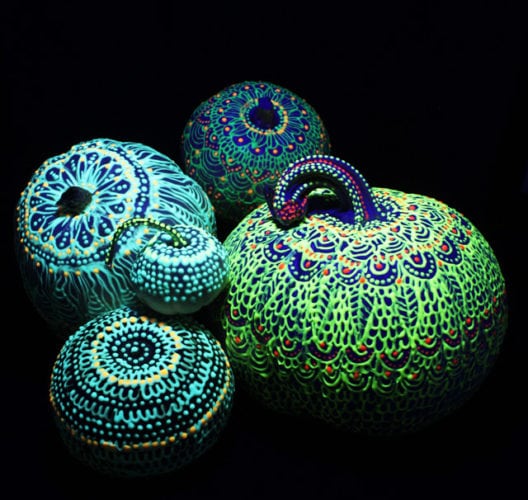 If you don't want to carve out the pumpkin this year, then using a glow-in-the-dark option is always a possibility.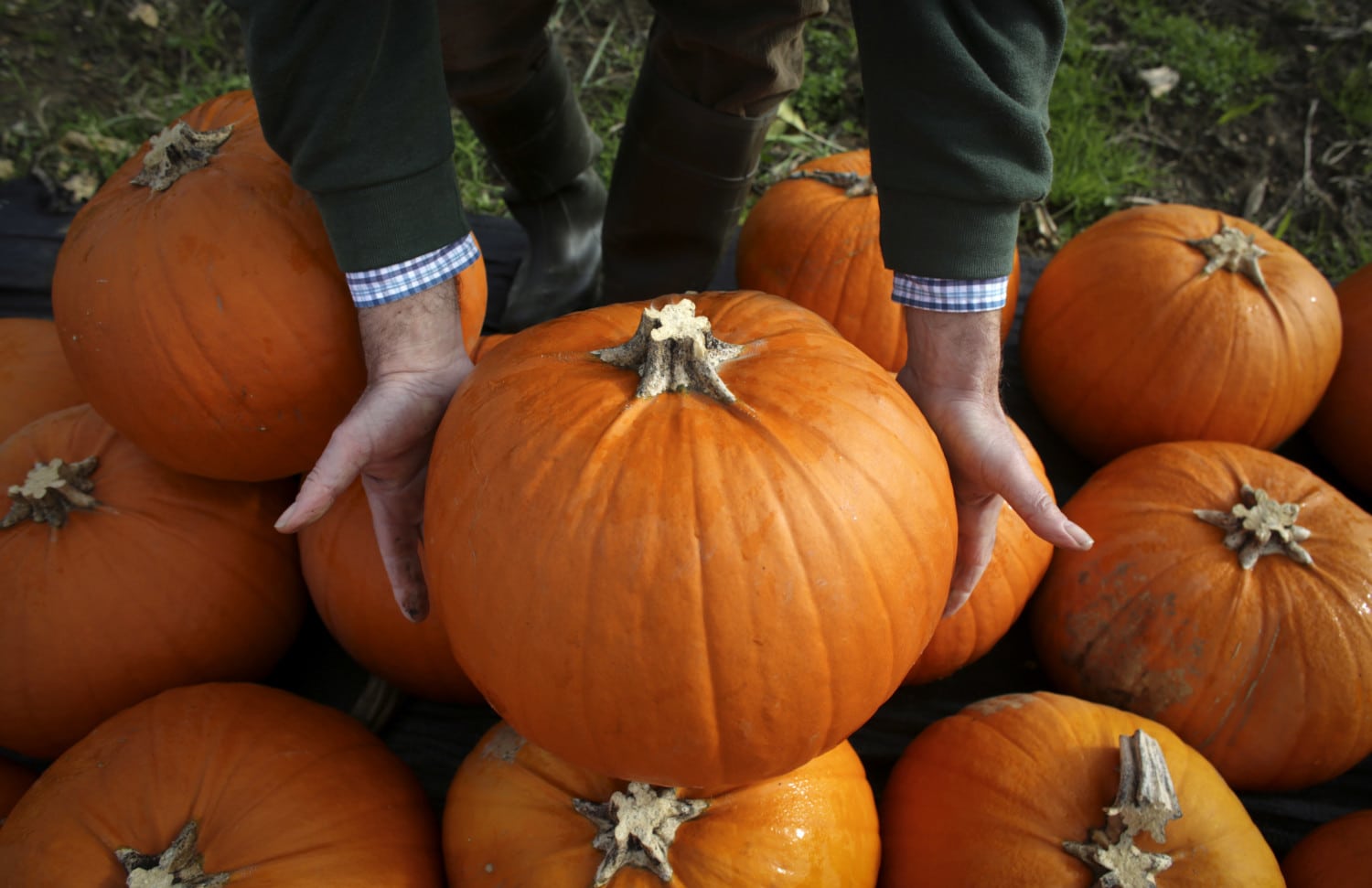 Don't forget that pumpkin is also a very tasty treat and you can make many different types of food that use pumpkins. You can make some pumpkin butter to spread on toast or perhaps try mixing it with some pancakes. It's delicious!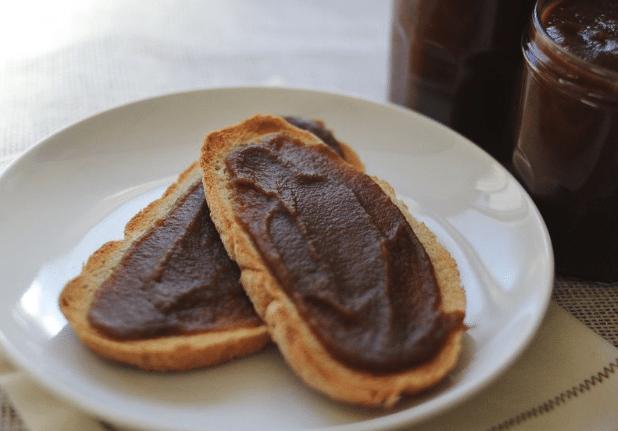 Another option is to try making some pumpkin cornbread muffins. You can find the recipe online.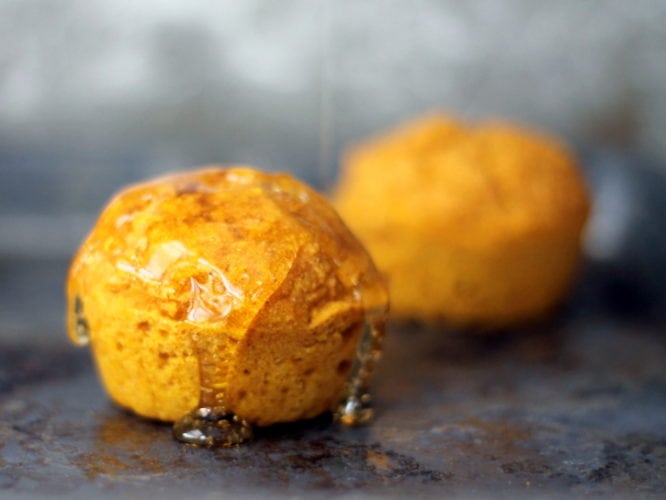 How about a nice dessert? Chocolate covered pumpkin pie truffles are always a treat!