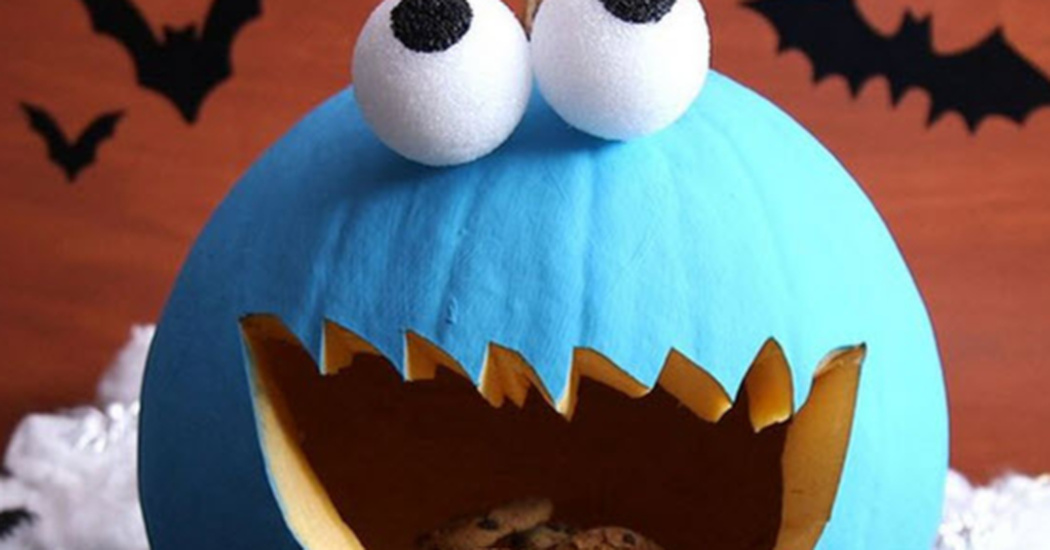 If you're looking for an easy way to decorate this October, we have an option for you that you are going to love. It's perfect for that little cookie monster in your life, regardless of whether they are a little child or if they are a big adult. This pumpkin is so adorable that it is going to be a hit on any street, and will transform it into Sesame Street. Quite simply, you have to see this adorable pumpkin to believe it.
Some people love getting creepy when it comes to October 31 but other people enjoy being cute. This Halloween can be a little bit adorable on your front porch when you give this cute pumpkin a try. It is the perfect decoration for any house and it also doubles as an excellent way to serve cookies. On top of all of that, your kids are going to love it!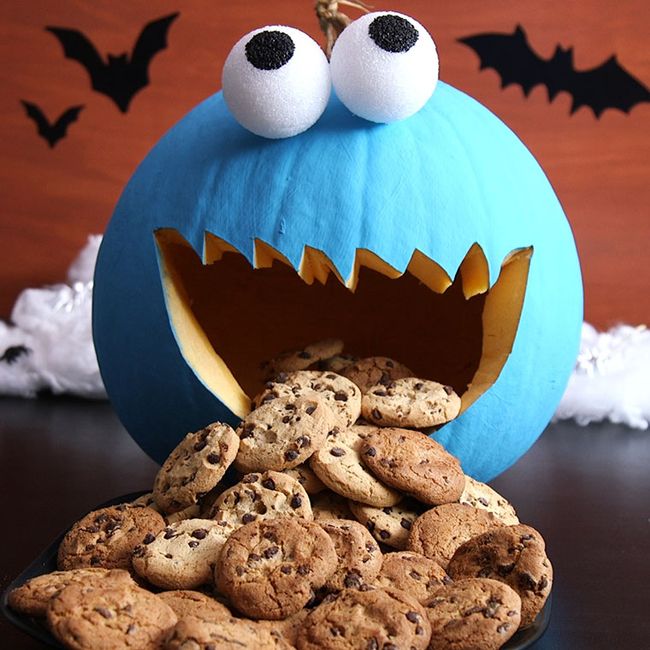 If you're concerned that you don't have the artistic talent to do this, you don't need to worry. All you have to do is empty out the pumpkin, cut the mouth, paint it blue and add some Styrofoam eyes. Each pumpkin is going to look a little bit different but they will all be adorable.
Here are some pumpkins that others have tried that will help you to get your creative juices going.
Keep the smile simple if you must.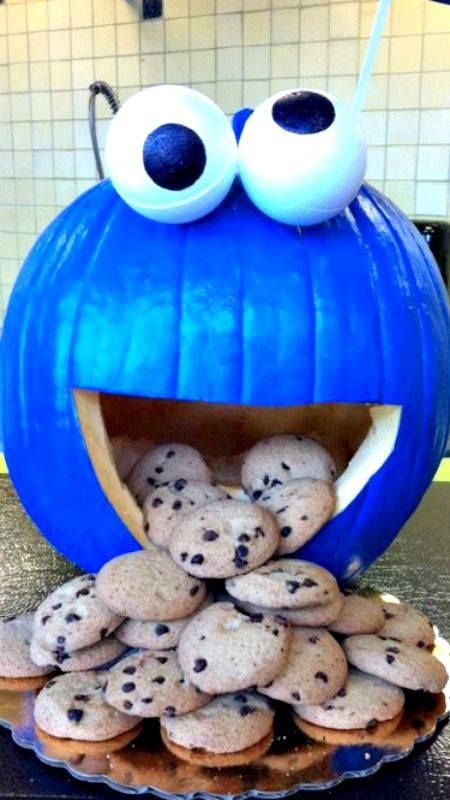 This little guy is so adorable!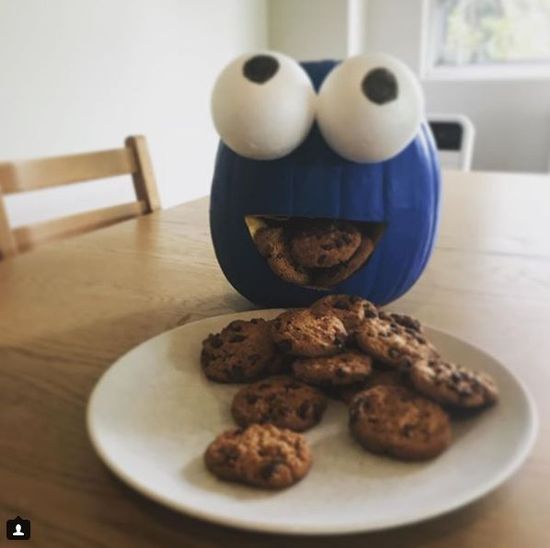 Credit: mushymoments/Instagram
If you don't want to empty one out, just paint the mouth black.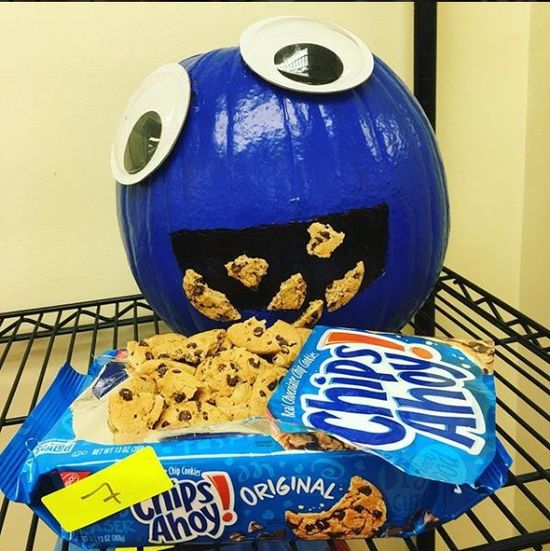 Credit: maylinicious23/Instagram
You might also want to consider adding other Sesame Street characters to your pumpkins. Check out the Elmo and cookie monster painted pumpkins.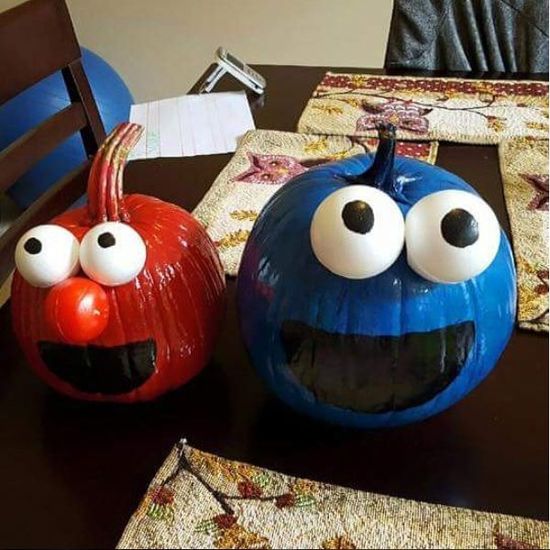 Credit: artsandcraftsnanny/Instagram
Don't forget to get the entire family involved.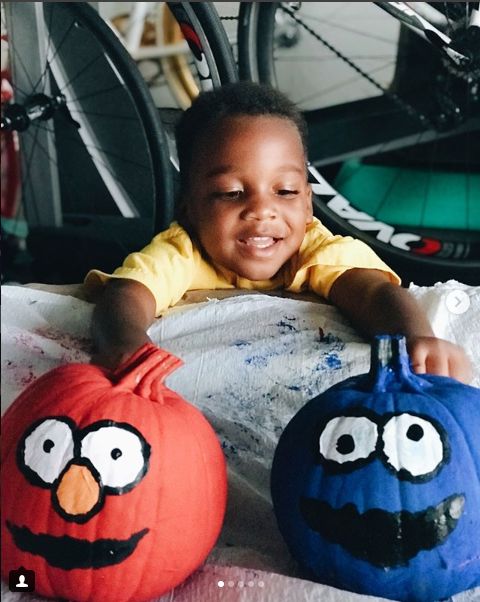 Credit: thereelchill/Instagram
Here are more specific instructions on how to make the cookie monster pumpkin.
Materials
Blue paint
black paint
PumpkinTools for carving your pumpkin
Styrofoam balls
hot glue
cookies (optional)
Directions
Cut a lid in the top of your pumpkin and remove all the insides.
Draw a mouth on your pumpkin and cut out with a sharp knife.
Paint the entire outside of your pumpkin with blue paint and let dry.
Take your two styrofoam balls and paint two black circles on each. These will be the pupils for Cookie Monster's eyes.
Glue the eyes to your pumpkin and let dry.
Display with cookies if desired!
H/T: Shared