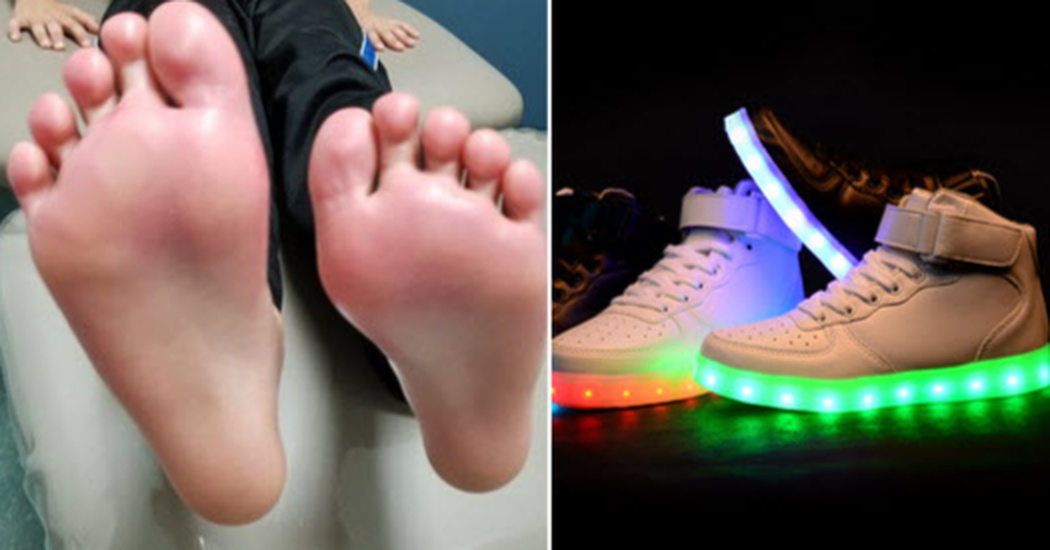 It doesn't matter if we consider ourselves be on the cutting edge or not, we do tend to follow the styles when they come out. That is especially true of children, who will beg and plead when a new piece of clothing hits the scenes. If it isn't going to break the bank, we might even say yes.
One of the more interesting items to come around in recent years are light up sneakers. They just seem to be so cool and if your child has them, they are going to fit right in. It also seems that there might be a hidden danger with these shoes.
A mother in New York has come forward to blow the whistle on these shoes. Her 9-year-old son was burned severely after wearing them. Now that he has experienced second-degree burns on his feet, he has a "phobia of wearing shoes."
The pictures of his feet were shared on Facebook by his mother, Sherry Foster. He was wearing his Skechers S-Light sneakers to school and corrosive fluid started to leak out on his feet.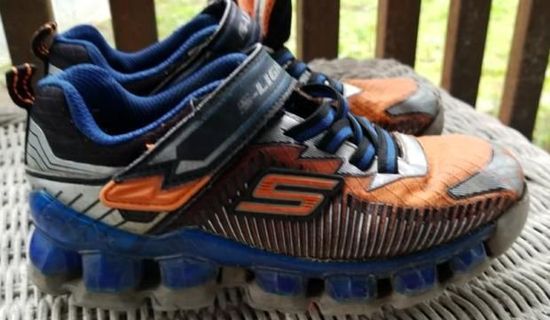 Peyton Foster started to complain of pain and was having a hard time moving.
"He wasn't able to walk, or run, or go swimming, or anything that would cause his feet further irritation," she said. "We had to carry him. There wasn't much that he could do. I felt horrible, absolutely horrible."
This happened after his sneakers got wet at school that day.
"When the sneakers got wet that caused them to release a chemical that burnt the bottom of his feet," she added. "He did not complain to his teacher. He waited until the next day until he came home to tell us."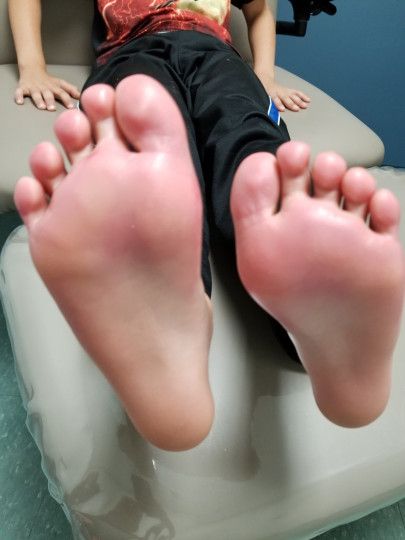 I don't know about you, but I would think that any clothes for kids would be safe to wear if it was wet outside. His mother was also shocked when it happened.
Now that he suffered from burns, he has a "phobia of wearing shoes."
"I was not warned or had any idea that this could happen, I mean they are shoes made for kids," she said in an email to Fox News. "My son is a trooper. He is tough as tough gets being it was the first day of summer vacation and he has to have his feet wrapped and is unable to play with his friends or brothers."
"If parents buy these, I recommend they do not get them wet or jump in puddles. I know kids love them because of the cool lights, but be careful."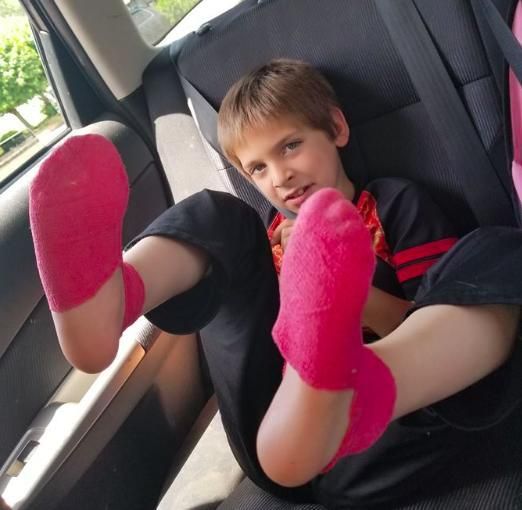 Skechers offered a free replacement to Foster but she is considering legal action.
According to a Sketcher's spokesperson: "Skechers footwear products are rigorously tested for safety. Skechers, a family brand, has sold tens of millions of pairs of children's lighted footwear worldwide and has not had one incident of chemical burns reported."
The company is also investigating the issue.
"Despite the lack of any other similar reported incidents, we are taking this complaint