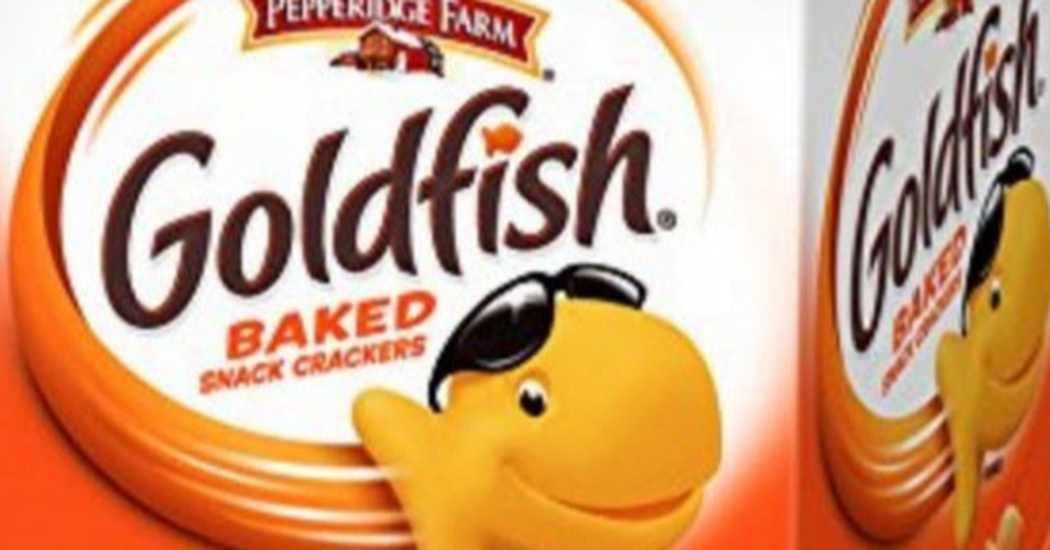 There are certain things in life that many of us enjoy. One of those simple pleasures is snacking and we likely have a favorite snack that we eat on a regular basis. If your snack of choice is Goldfish crackers from Pepperidge Farm, you should be aware of a potentially serious problem. They just announced a voluntary recall of some 3.3 million goldfish units. The reason? Those crackers could be contaminated with salmonella.
Pepperidge Farms has released a statement that is important to read carefully. Salmonella can make you very sick and it can even be deadly in some cases. Their statement is: "Pepperidge Farm has been notified by one of its ingredient suppliers that whey powder in a seasoning that is applied to four varieties of crackers has been the subject of a recall by the whey powder manufacturer due to the potential presence of Salmonella."
There are 4 different flavors affected by this Goldfish crackers recall.
– Flavor Blasted Xtra Cheddar
– Flavor Blasted Sour Cream & Onion
– Goldfish Baked with Whole Grain Xtra Cheddar
– Goldfish Mix Xtra Cheddar + Pretzel
The following is more information that comes from Pepperidge Farms:
"Consumers who have purchased these products should not eat them. Recalled products should be discarded or may be returned to the place of purchase for a full refund."
You can also use this online form to ask for reimbursement if you have a matching product code.
Up-to-date information can be found on this page.
A number of other products may also be affected, including Swiss Rolls, Honey Smacks Cereal and Ritz crackers.
This is the official statement on twitter:
Please take a moment to read this important message regarding four varieties of Goldfish crackers and our voluntary recall decision. For more information visit: https://t.co/Z3NHVJ2k65 pic.twitter.com/tmYvbgAU1I

— Pepperidge Farm (@PepperidgeFarm) July 23, 2018
This video describes the recall: