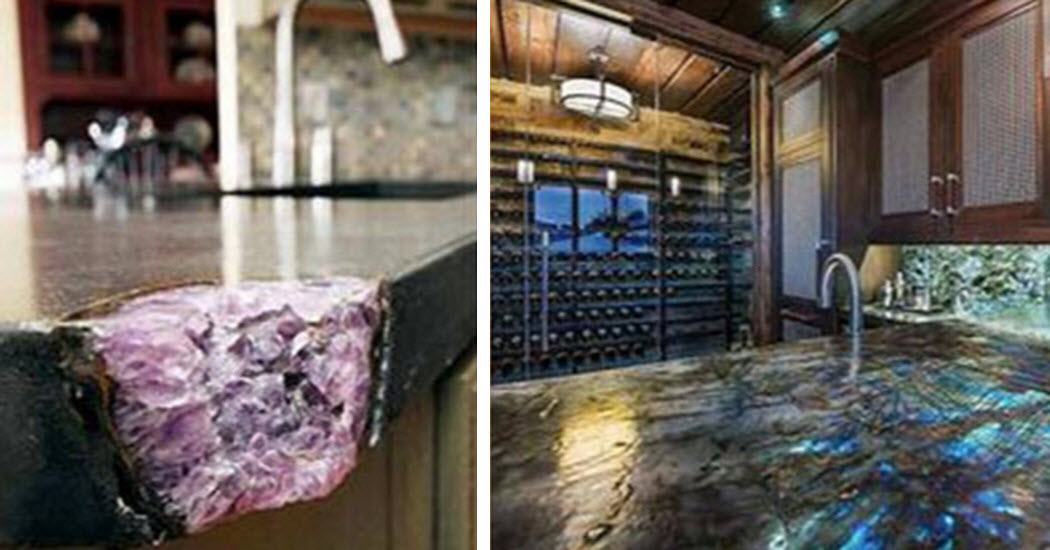 I don't know about you but I absolutely love decorating. It seems like I am always doing some interior design and if I'm not doing something to the home to update it, I am doing research so I know what steps to take next. One of the areas of the home that sometimes gets updated is the countertops. We might tend to skip this particular upgrade because they can be expensive but it really depends upon the type of countertop you choose. Some are quite affordable but others may be over-the-top.
The kitchen countertops are a very important part of the interior design because they are the centerpiece of the busiest part of the home. Unfortunately, most of us have countertops that are lacking in style. They may be functional but they aren't something we would consider to be beautiful. If you want to change that in your home, why not try some gemstone countertops? They are a classy and beautiful way for you to dress up the kitchen and when you have them, they will be a centerpiece of your entire home.
Numerous types of gemstones can be used for creating these countertops. It includes Tiger's eye, Amethyst, and Hematite.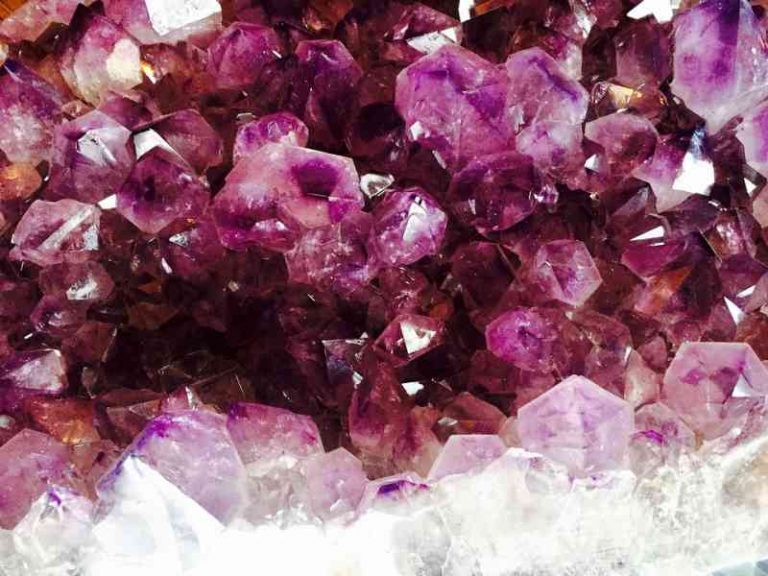 There is a specific process that these countertops go through to ensure that they are beautiful and elegant. These unique countertops are heat resistant and easy to clean.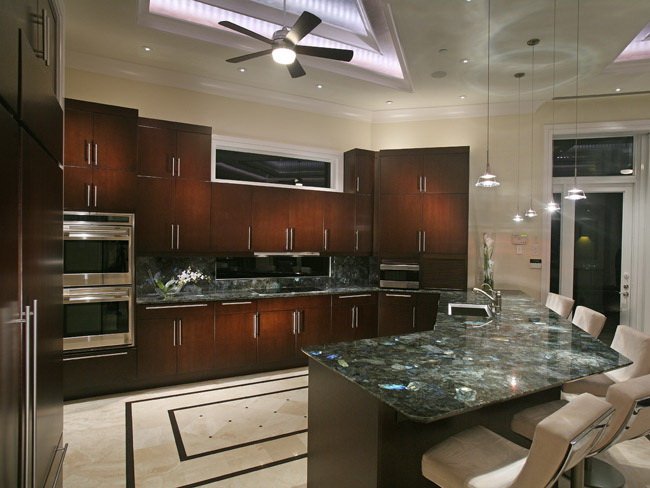 When you have a countertop made from amethyst, you probably have the most extravagant countertop in the world. Although they are unique, they will not necessarily break the bank.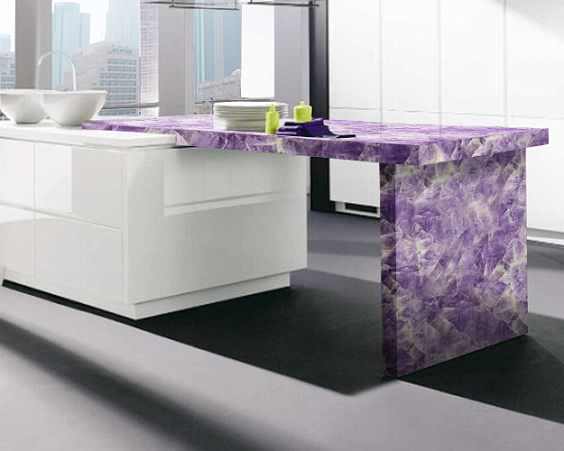 Amethyst countertops come in purple and violet colors and you would not believe how beautifully they reflect the light. They are perfect for a traditional kitchen or for a contemporary design.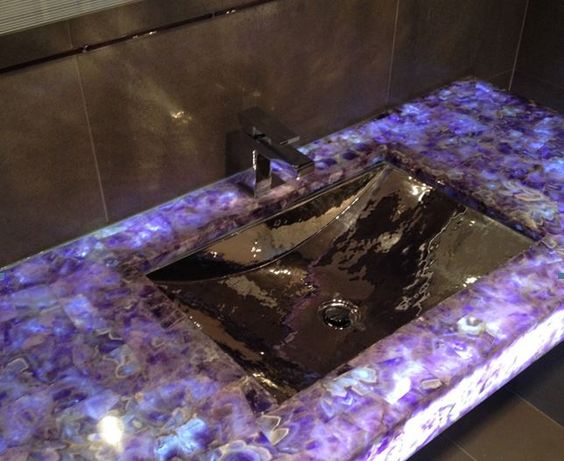 Quartz is another elegant stone that is hard as nails. It also provides a very smooth surface. If you have a spill, it will wipe up easily.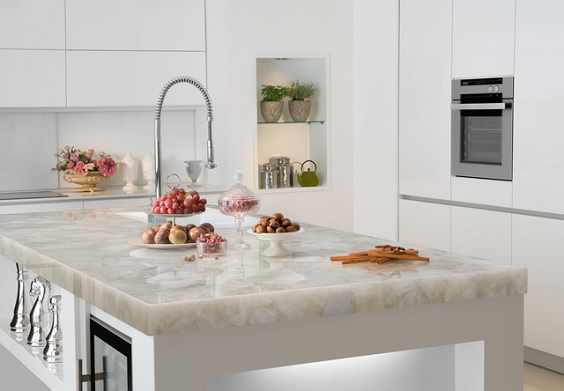 Quartz is also excellent because of the variety. You can choose from among different types including speckled, refined and even apple green.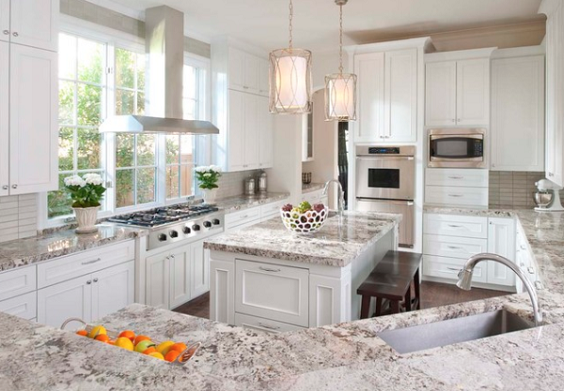 You will also love the way it looks with any other surface in the kitchen.

This classy look is perfect when trying to replace colored gemstone that may be out of your reach.
Some of the blue colors will amaze you.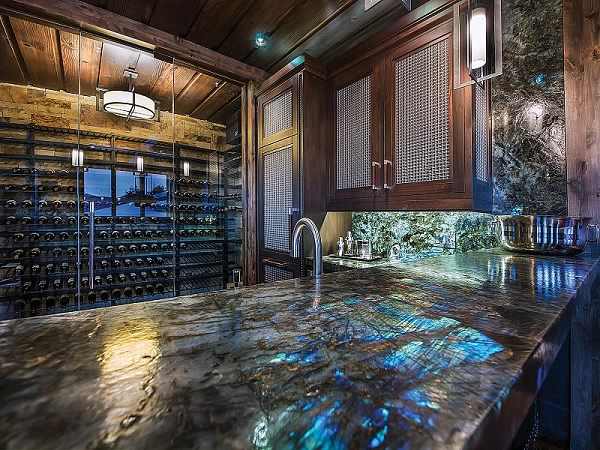 This gemstone can produce a blue color that is sophisticated and looks beautiful to the eye. Labradorite works very well as a countertop.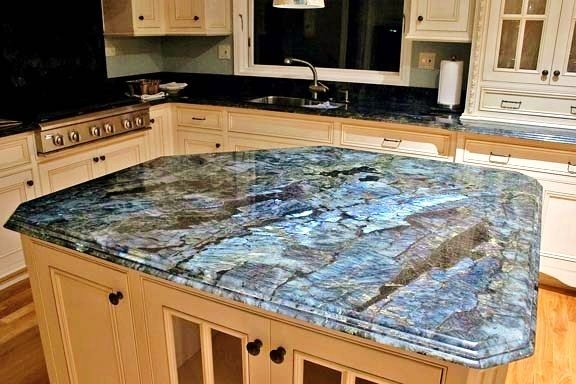 If you have an out of date kitchen, you can update it easily with this gemstone countertop.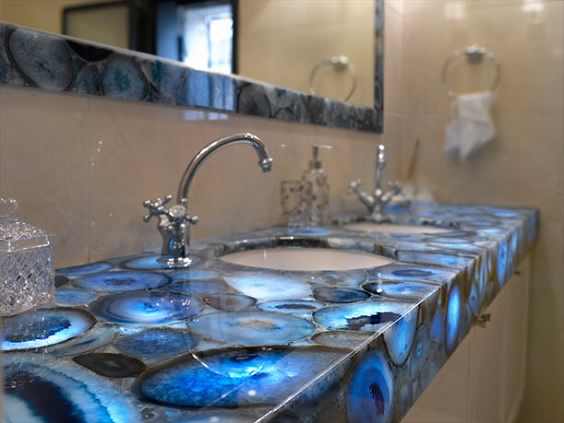 Using a labradorite countertop also works well with wood cabinetry. If you have nice lighting in the kitchen, it will bounce off the blue and make it sparkle.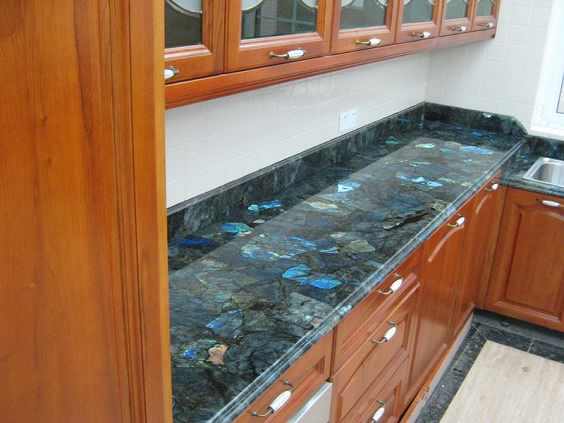 Another option you may want to consider is petrified wood. It is more beautiful than you could possibly imagine. It is also unique and there are no two pieces alike.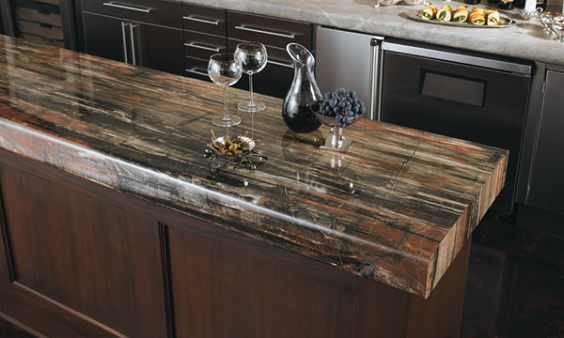 Petrified wood will offer a beautiful addition to your home.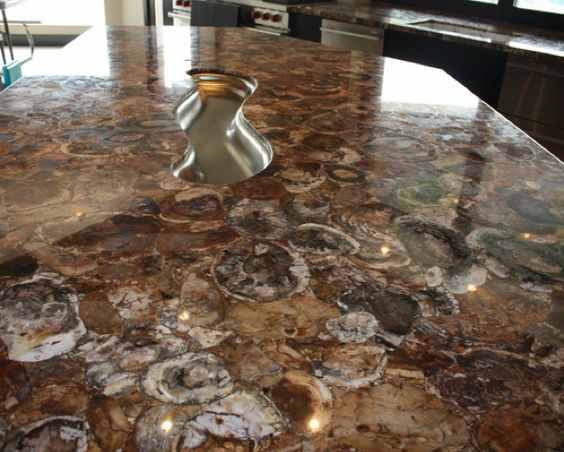 The brown shading from petrified wood makes a bold statement.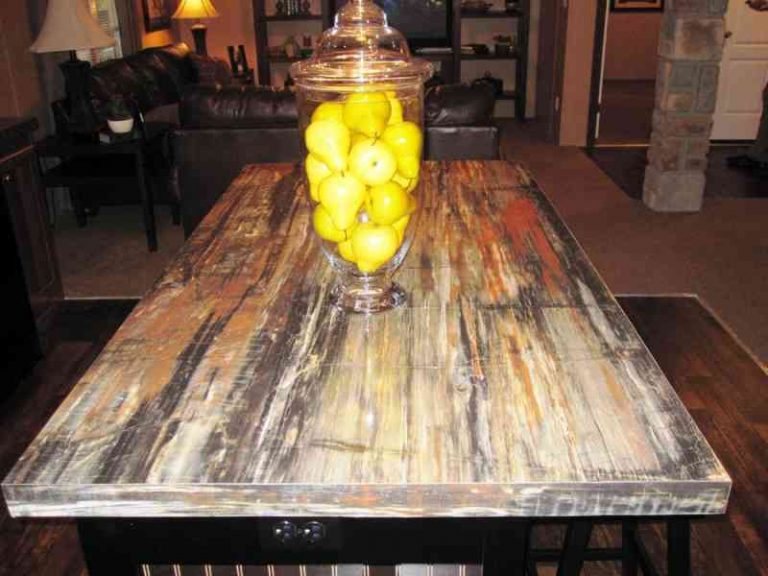 These countertops are well-crafted and beautiful. If you're a fan of wood, petrified wood is a great option.