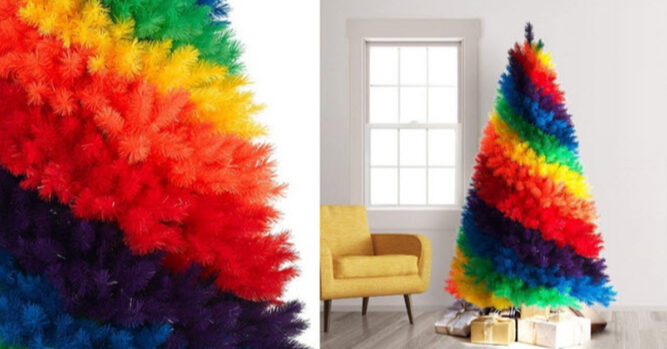 Families around the world look forward to Christmas and all of the traditions that go along with it. We begin to see hints of Christmas early in the autumn and sometimes, even late in the summer because the stores begin prepping us for a little extra shopping. Of course, by the time December rolls around, most people are ready to hear a little bit of Christmas music and they don't mind if one of those songs gets stuck in their head every once in a while. There are also traditions such as getting together with your family, watching football, opening gifts and of course, the Christmas tree.
Christmas is the time of year when most people try to decorate as much as they possibly can. They may deck the halls with everything imaginable, from glitter to sparkly lights. That decoration may stretch into the outside of the home and of course, it also includes the tree in the living room as well. This year, Amazon has an option for you that you may want to consider and it is an upgrade to the Christmas tree that is worth viewing. It is known as a 'Color Burst Rainbow Christmas Tree' and it is everything that you are probably envisioning. There's no need to imagine because you can see the picture here.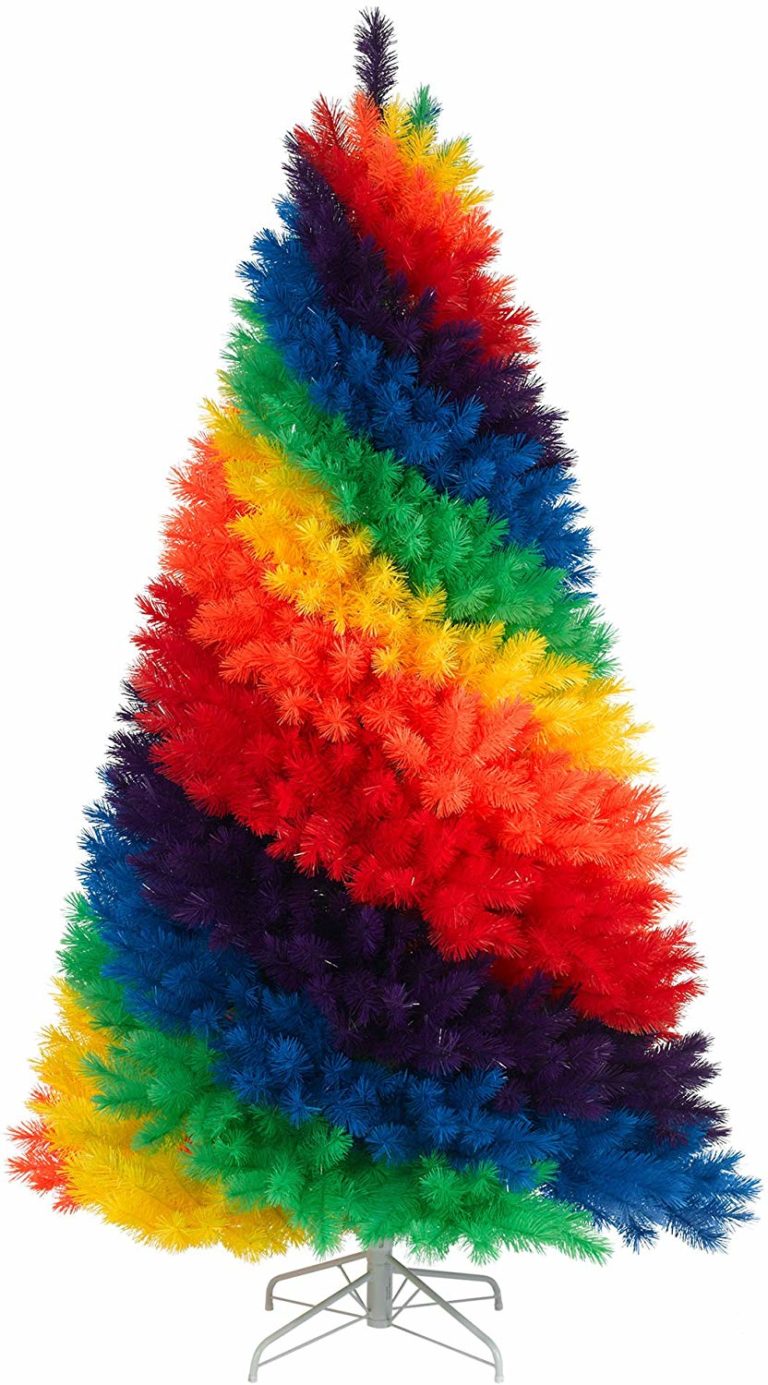 The Color Burst Rainbow Christmas Tree is offered by Treetopia and it brings a colorful burst into your home during the Christmas season. Think of it as an entire bag of skittles shaped into a Christmas tree and made even more awesome. The red, orange, yellow, green, blue, and purple colors will add a lot to your Christmas and the fact that it is 7 feet tall and about 4 feet wide make it even more awesome.
One of the things that you may find happening when you have this Christmas tree in your home is that it is difficult to argue over trivial matters. The tree is going to distract you in all the right ways.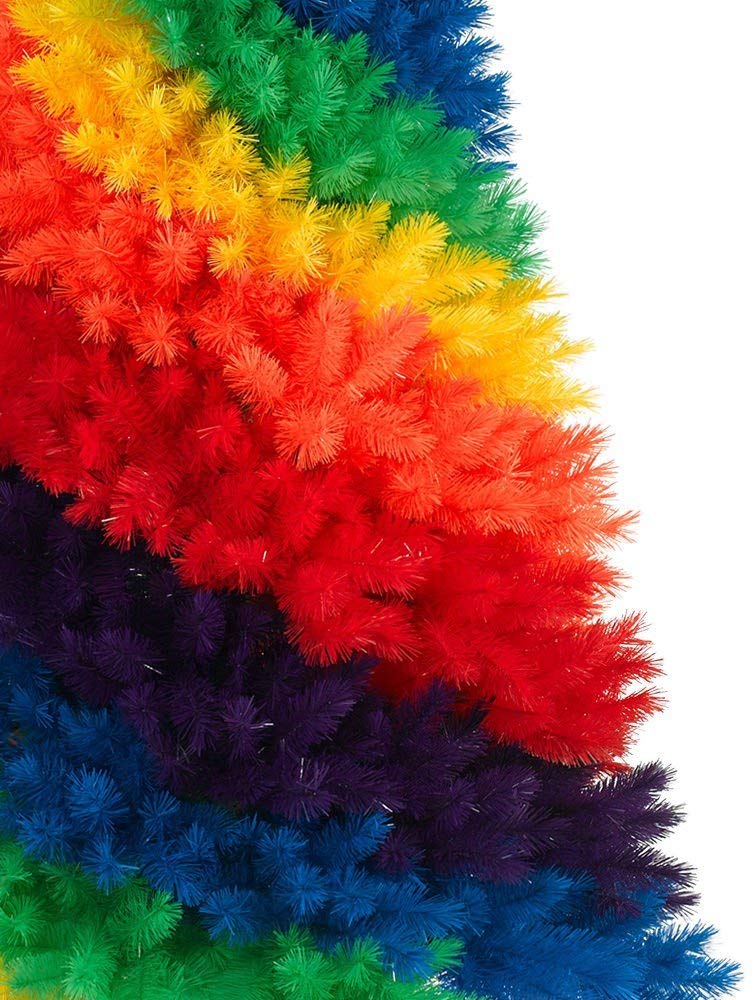 In addition, you really don't have to take the tree down when Christmas is over. Keep it up for any special event at your home or just to enjoy a little burst of color when you walk into the room.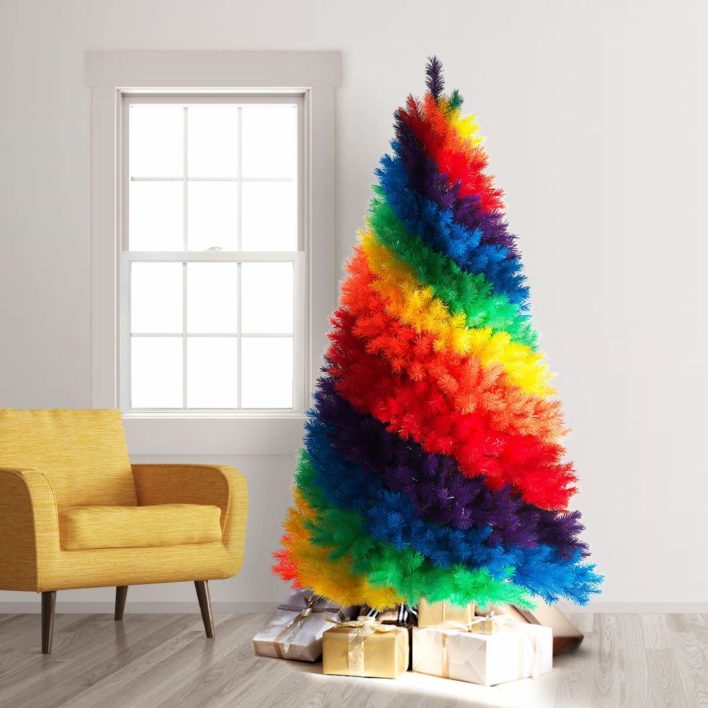 Treetopia says that this "rainbow Christmas tree elicits smiles and radiates pure happiness with its vibrant appearance. Spiraling with a plethora of colors, this tree requires no lights to wow a crowd."
You can find the tree on Amazon, although it will set you back about $239.99. The good news is, that it includes shipping and the tree stand. It's time to get happy with this colorful Christmas option.
Source: Scary Mommy