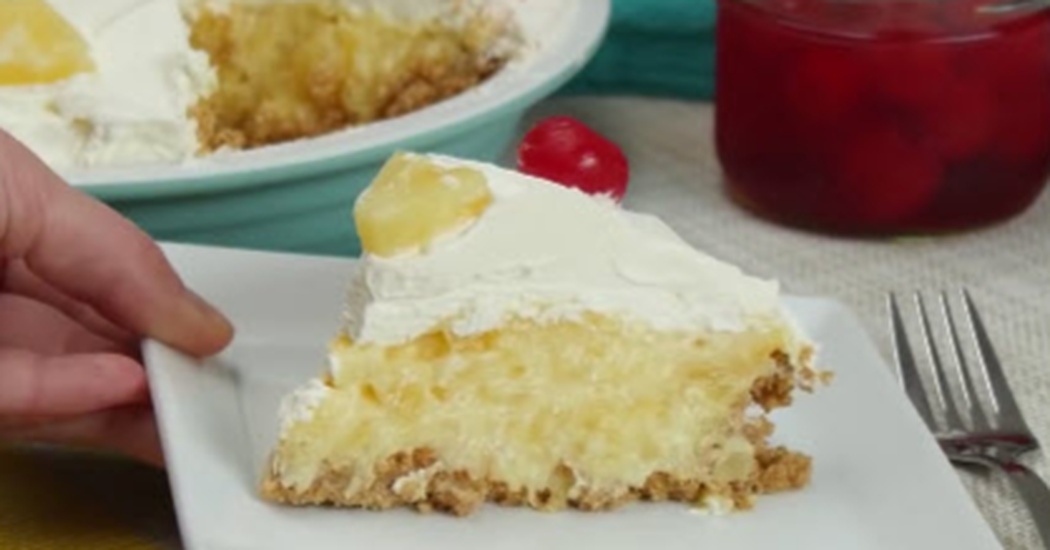 There are many different types of desserts but a favorite of many people is pie. Even though it is limited to one particular type of dessert, there are many different kinds available. For me, there is nothing quite like a cream based pie because there are so many different flavors and they just seem to melt in your mouth. Then again, now that I've tried this pineapple pie, I think I am ruined for life because it is absolutely delicious.
This pie has everything that would be included in a regular cream based pie but it also adds pineapple. It is a tropical version of the classic it is going to be heaven when you taste it. It provides a refreshing and creamy delicious pie that is not only a family favorite, but it is also very easy to make. Here's how to get started: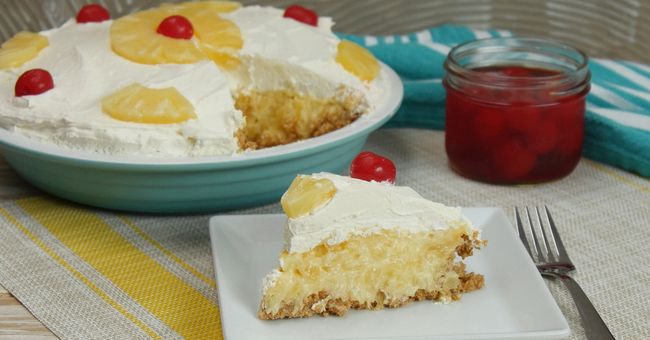 Ingredients:
For crust:
2 1/2 cups graham cracker crumbs
1/2 cup unsalted butter, melted
For filling:
20 oz Crushed Pineapple, drained very well
2 (3.4 ounce) packages vanilla instant pudding mix
8 oz sour cream
8 ounces cool whip
For garnish:
Maraschino cherries
pineapple slices
Directions:
For crust:
In a food processor ground whole graham crackers to get fine crumbs
combine graham crackers crumbs with 1/2 cup melted butter and stir until evenly moistened.
Press mixture into the bottom and up the sides of 8″ pie plate. Press hard to compact. You can use a glass to press the bottom, but use your fingers to press the sides.
this set in the fridge to firm while making the filling.
For filling:
In a large bowl, combine crushed pineapple, sour cream and vanilla pudding mix
mix until well combined
pour into pie crust and spread evenly
top the pie with cool whip
For garnish:
Decorate top with Maraschino cherries and pineapple slices.
watch this video to see how easy it is to make: