Gingerbread houses are a classic part of the Christmas season, but let's be honest, making them can be kind of a pain. The walls tend to cave in, the candy balls roll off the counter, and the icing shingles can look like a big drippy, goopy mess.
Well, worry, no more friends. Because now, you can create your own gorgeous and edible Christmas log cabin without all the stress of baking a gingerbread house. Pretzel log cabins are the answer to your gingerbread house woes. This sturdy alternative is the perfect holiday craft for little kids (and adults who are not very crafty).
All you need to get started are a few basics like graham crackers (or any flat, sturdy cracker), pretzel sticks, icing, and your favorite add-ons such as peppermint candies sprinkles, gumdrops, and M&Ms.
Just check out this fantastic creation posted by Spaceships and Laserbeams that folks can't stop raving over.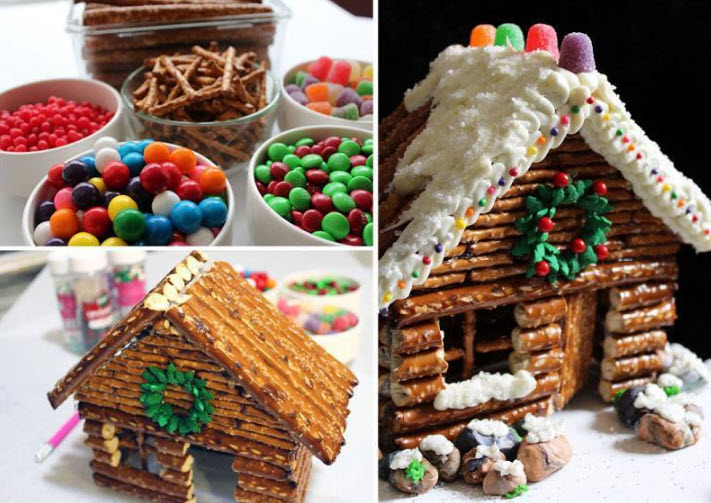 You can also find tons of other ideas and recipes online. Graham crackers make for the perfect base for your pretzels, but if you don't want to use crackers, you can always use cardboard for your base.
Once you've created your base, just use your pretzel sticks as logs and start stacking one on top of the other until you've got your desired height. You'll use icing as your cement, but you'll want to warm it up a bit, so it's at just the right consistency. Once you carefully stack up against your pretzel logs, the icing should harden as it cools.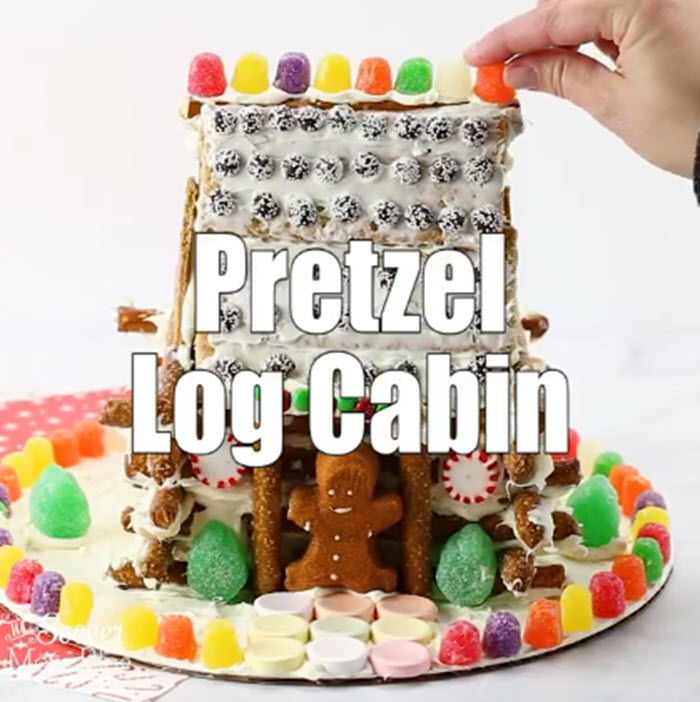 A pro tip: If your icing keeps hardening, just place your icing container in a glass bowl filled with a small mug warmer or filled with hot water.
If you would like to see how it's done, check out the video below.
Now, this is a great idea! Please be sure to pass this story with your friends and family.