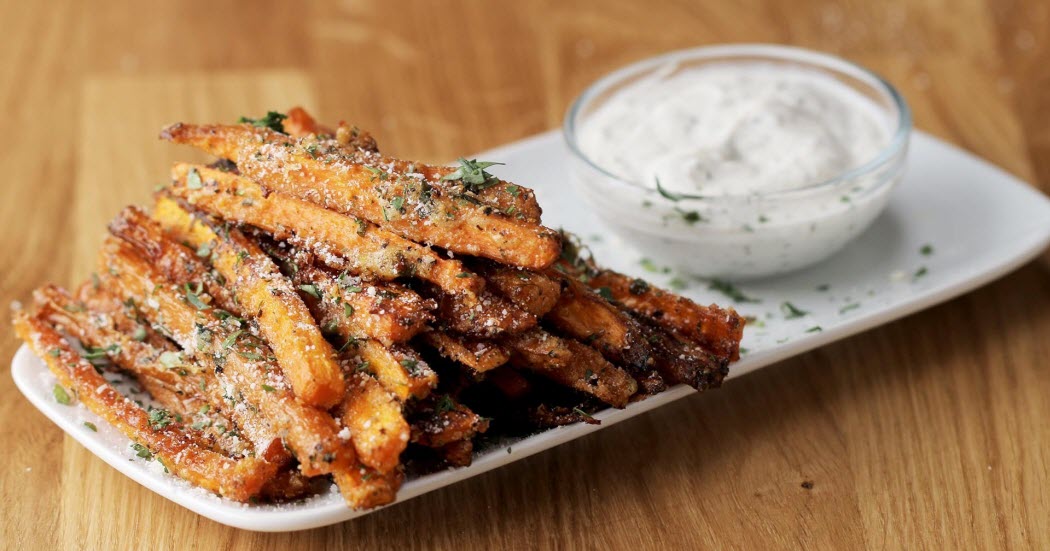 There are 2 different types of people in the world, those who love vegetables and those who hate them. Rarely ever is someone on the fence and it is a decision that we make from a very young age. Then again, almost everyone falls into the category of those who love fries. Not only are the convenient to eat, they are delicious as well. It's almost a shame that you can't marry the two, or can you?
If you want the health benefits of vegetables along with the deliciousness of fries, you have got to try these garlic parmesan carrot fries. They are great for eating on their own or, if you want to spice things up a little, try dipping them in some french onion dip or hummus. Plain or dipped, they are a guilt-free snack that you will love from the first time you try them. Here is the recipe:
1. Slice up the carrots into fry-shaped sticks.
2. Toss them in all of the other ingredients.
3. Spread them out on a baking sheet and pop in a 400°F/200˚C oven for 15-20 minutes or to desired crispness.
4. Let them cool for five minutes, then enjoy with reckless abandon-they're veggies after all!
You can learn more from the following video. Also, be sure to make extra. You'll need it!: