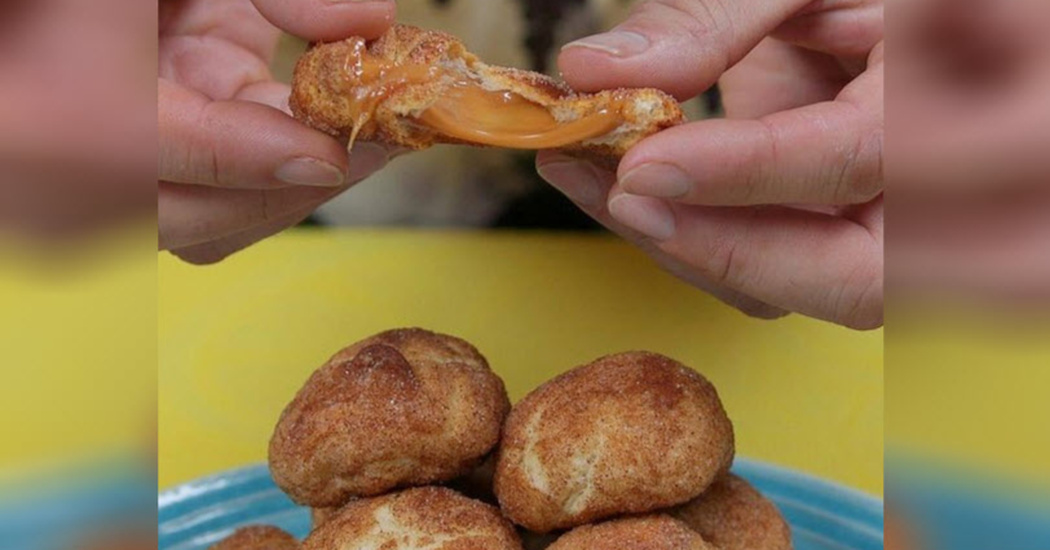 There are many things to appreciate about a good meal. Perhaps we may think about the subtlety of the flavors in the main dish or how it is paired with a side dish that is just right. We might also enjoy adding some special type of beverage to the food every once in a while as well that makes it taste a lot better. One other part of the meal that many of us would never forgo is the desert, and that is what these caramel snickerdoodle cookies bring to the table.
If you are looking for an easy dessert recipe that is delicious enough to serve at any meal but convenient enough to snack on it any time of the day, this cookie recipe is just what the doctor ordered. You can whip up a batch in no time and snack on them right away or you can make a batch for your kids for the weekend and put a smile on their face. That is exactly what you will get with these caramel snickerdoodles.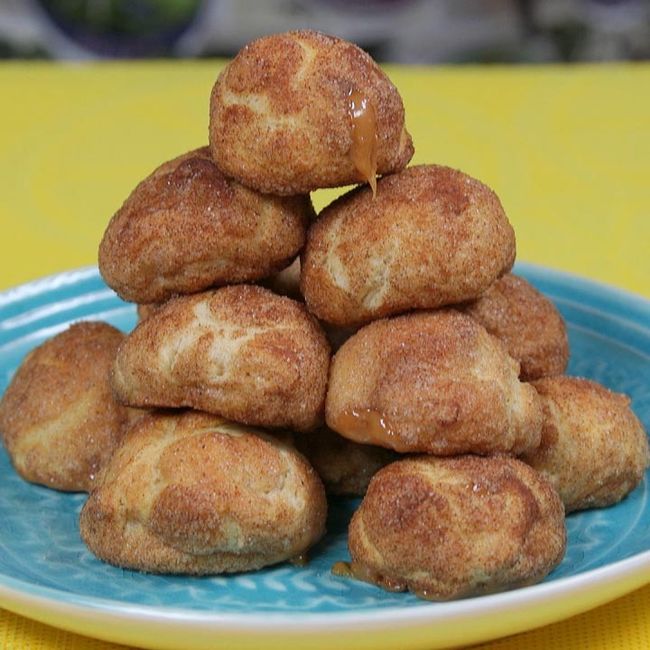 This is all you need to make them: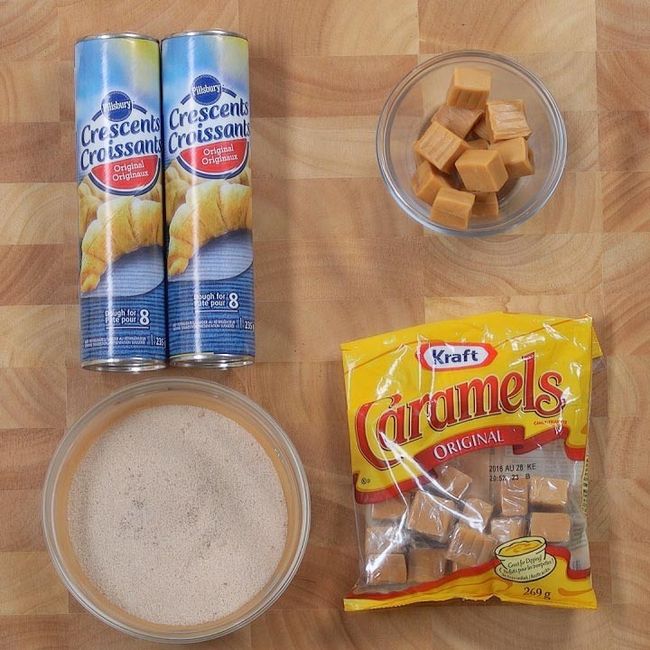 Begin with premade crescent dough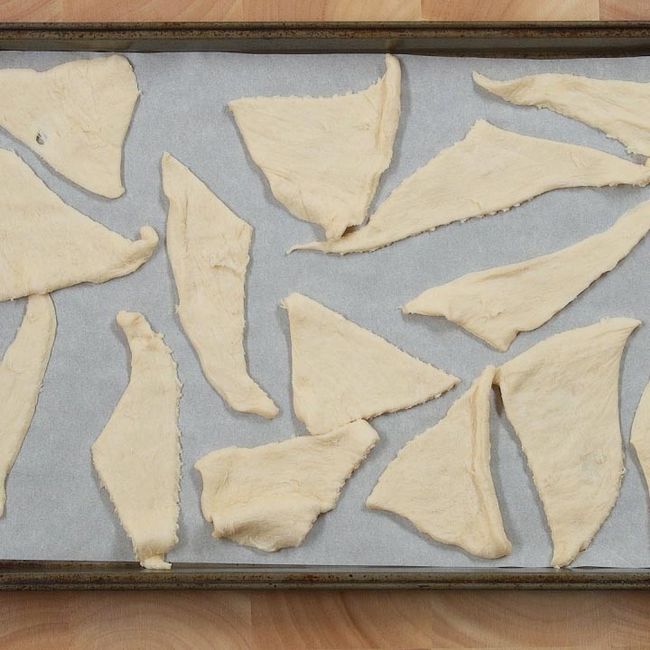 Add the Carmel to each piece and roll them into balls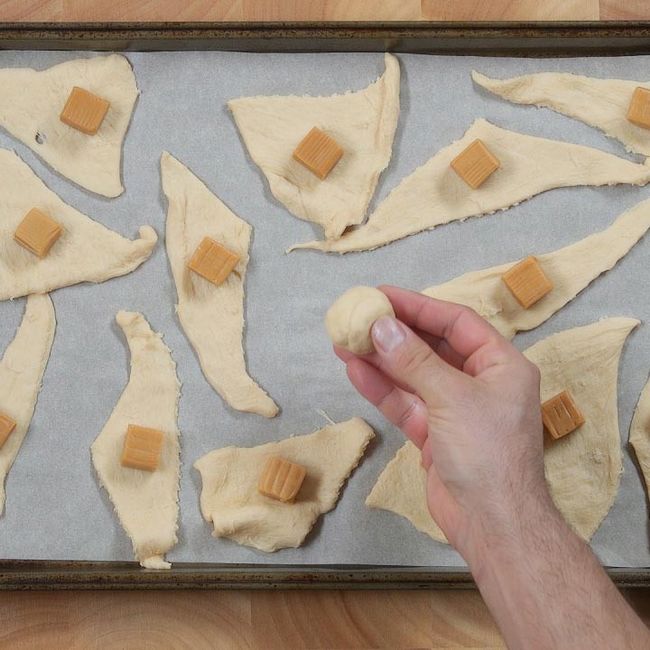 Roll the balls in cinnamon sugar and coat them completely.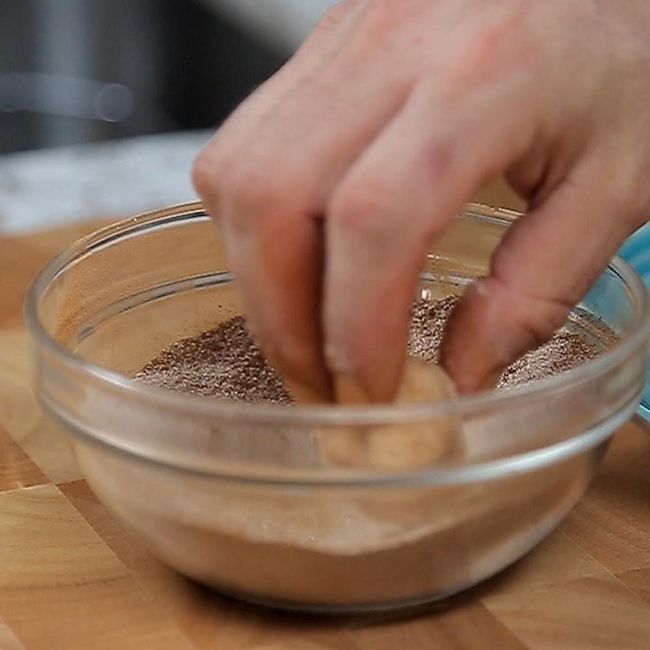 Put them in the oven and before you know it, you will have one of the best cookies you ever tasted.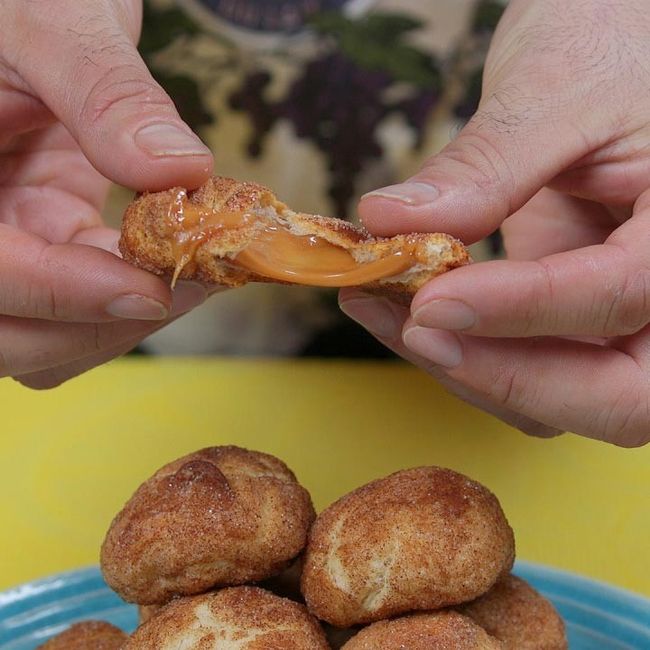 Watch this video to see how easy it is and then follow the instructions below:
INGREDIENTS:
1 tube of crescent roll dough
caramel candies – one for each doodle
1 cup of cinnamon/sugar
DIRECTIONS:
1. Wrap one caramel in each crescent roll and make it in to a ball. Roll it in the cinnamon sugar.
2. Place them onto a baking sheet about 1″ or so apart
3. Bake them at 350 degrees for about 12 minutes, or until they're firm and slightly puffy.
4. Serve warm and Enjoy!
H/T: Shared Food