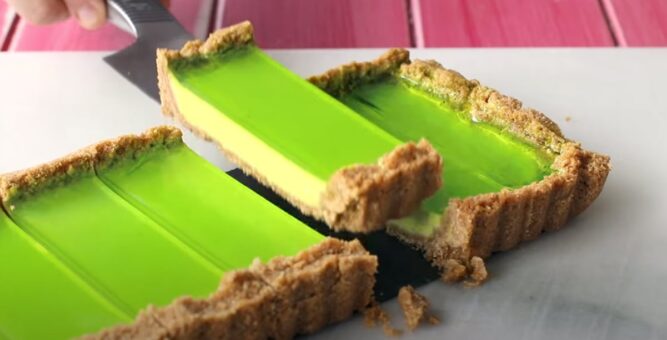 My wife thinks I'm crazy because I'm not a fan of Coca Cola, her favorite (and only) soda. The fact is, I like to be a little different and that's why I love Pepsi. Specifically, I'm a huge fan of Cherry Pepsi. I've never had Mountain Dew very much, but Mountain Dew is like Dr. Pepper in this way: people who love it are cultish about it. As it turns out, the Mountain Dew brand is also owned by the company that owns Pepsi, PepsiCo. The original Mountain Dew formula was invented by Barney and Ally Hartman, Tennessee beverage bottlers, in 1940.
However, it was revised in 1958 by a man named Bill Bridgforth. From the 1940s through the 1980s, Mountain Dew remained purist with only one variety. That original flavor is citrus and caffeinated. In 1988, the company introduced a diet version, and in the same year, we got Mountain Dew Red, which was quickly discontinued. However, the original version is still the most popular. But what about using it in a recipe? After all, we see Dr. Pepper used to braise brisket and we have a Coca Cola cookbook on our shelves right here in my house. As it turns out, you can use Mountain Dew to make a delicious cheesecake.
To make the cheesecake, you need the following ingredients:
Crushed graham crackers
Unsalted butter
Cream cheese
Green food gel
Yellow food gel
Orange and lemon zest
Greek yogurt
Sweetened condensed milk
Vanilla extract
Powdered gelatin
One cup of Mountain Dew
Once you've got all of your ingredients assembled, you just make this cheesecake as you would any cheesecake. First, you have to blend the graham crackers to get your crumbs, or of course, you can buy graham cracker crumbs. Then you mix all of your ingredients together and make the glaze that will go on top. That's where the Mountain Dew comes in. Watch the video below to see it made and visit TasteMade for the exact ingredients.