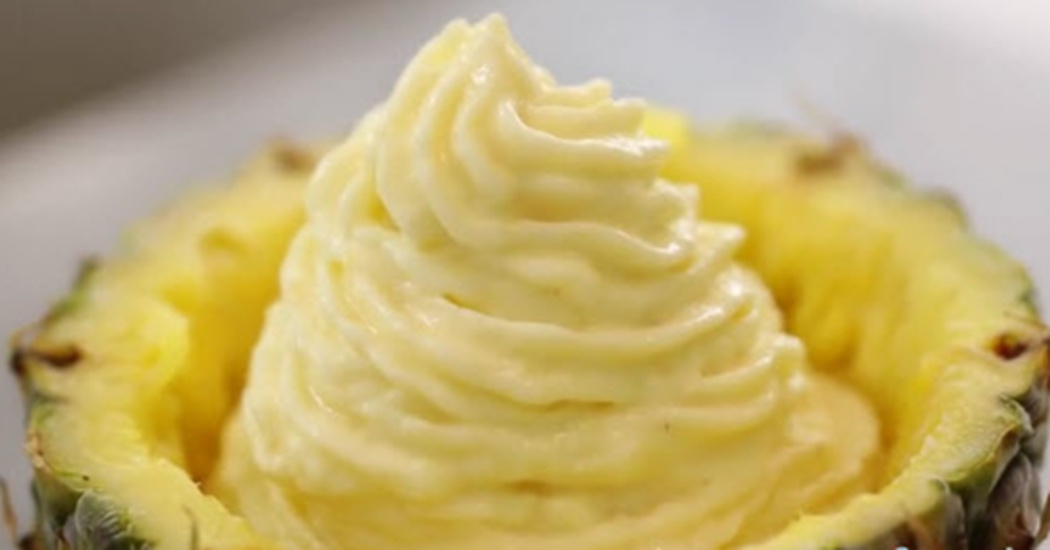 When the summer is in full bloom and the temperature is hot outside, many of us will look for a way to cool off in the best way possible. Sometimes, we want to grab a frozen treat but unfortunately, we tend to go for something that is bad for us. It's nice to have a snack every once in a while as a treat but sometimes, you do need to watch your calories.
Fortunately, we have this pineapple Dole whip that is not only delicious, it is made from two healthy ingredients. It has no dairy, is vegan free and tastes just like the treat that you have at Disneyland. Not only is it something that you can whip up in no time at all, it's something that will keep you coming back over and over again all summer. Try this once and you will find out why your backyard can be the happiest place on earth.
YOU'LL NEED
Frozen pineapple
coconut milk, or any other milk
DIRECTIONS
In your blender, put your milk and then your pineapple. It helps to put the milk in first because it helps your treat blend much better.
Blend it until it's smooth and without lumps. You'll have to stop your blender and hand mix your whip about 3-4 times to give your machine a break.
Continue blending until satisfied. Enjoy!
Note: At first, the whip might be a little too hard to enjoy. Give it a few minutes on the counter to soften up and it should be ready to eat.