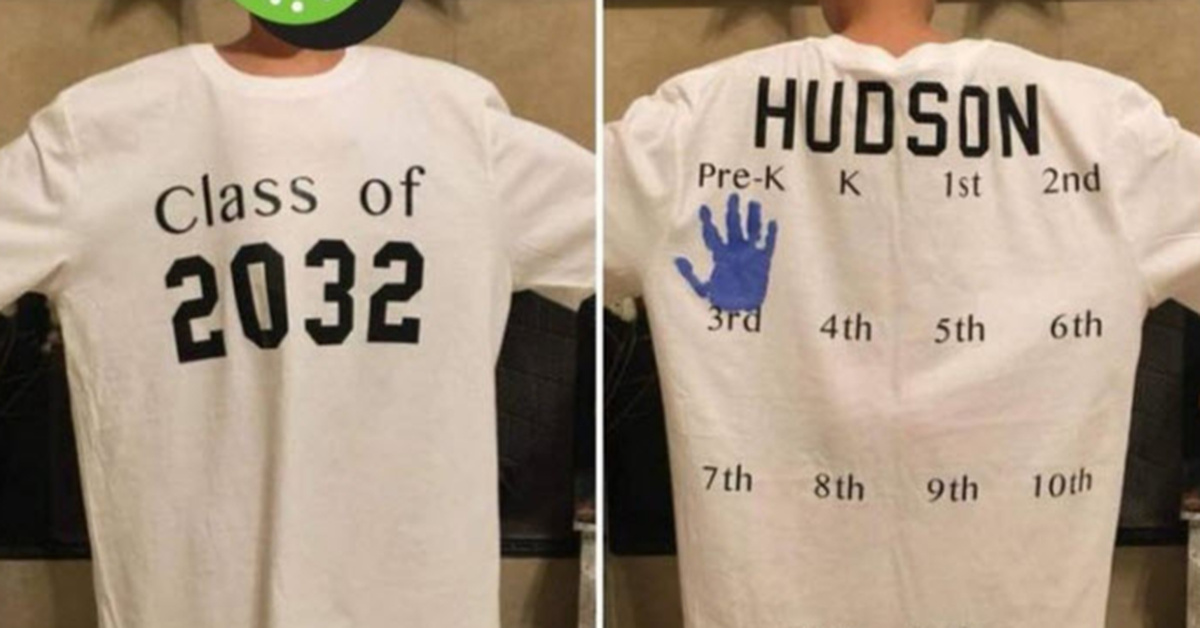 Most parents have mixed emotions when they send their kids off to school. It is especially true when the first day of school arrives. They may be happy to have the extra time in their schedule while the children are away but they also recognize from those first day of school pictures how much the children are changing from one year to another. Having a way to commemorate the first day of school is important and most parents have a tradition that they follow every year.
Although traditions may differ from one place to another, one mother from Dallas, Texas decided that her son, Gus would have an interesting and unique tradition. Her name is Carina Cansino and parents everywhere are going to want to imitate what she did with this adorable back-to-school tradition. When Gus goes back to school at the beginning of the year a handprint is put on the back of the shirt. Each year another handprint is added.
Although Gus is only in his second year of school, the shirt has handprints that will last the entire way through 12th grade. She posted a picture on Twitter and people loved it!
Let's begin the first year of elementary 😁 pic.twitter.com/PZCBQKZb8v

— lil CC (@carinawitha_C) August 19, 2019
Since being posted, the tweet has received well over 200,000 likes and has been shared over 30,000 times.
People were in love with the tradition and now they are showing their own traditions on Twitter.
i love this because i always grew up doing fingers for the grade number!! (11th was ☝🏽☝🏽, 12th was ☝🏽✌🏽)

— sydney (@sydsanti) August 20, 2019
@Jahnae2019 shared a picture of her niece and the tradition she was taking part in.
https://twitter.com/Jahnae2019/status/1163900656471748608
@imkentheman fell in love with the idea and decided to do it with their own children. You can never start a tradition too late!
Omg I wanna start this but I already missed two grades lol

— 🦄pimpenKen🌻 (@imkentheman) August 20, 2019
A similar shirt can be purchased through Etsy if you would like to try this tradition with your children.
You can buy one from OliviaBellDesignsUS, which is practically identical to the one Gus was wearing but you can customize it with your own information.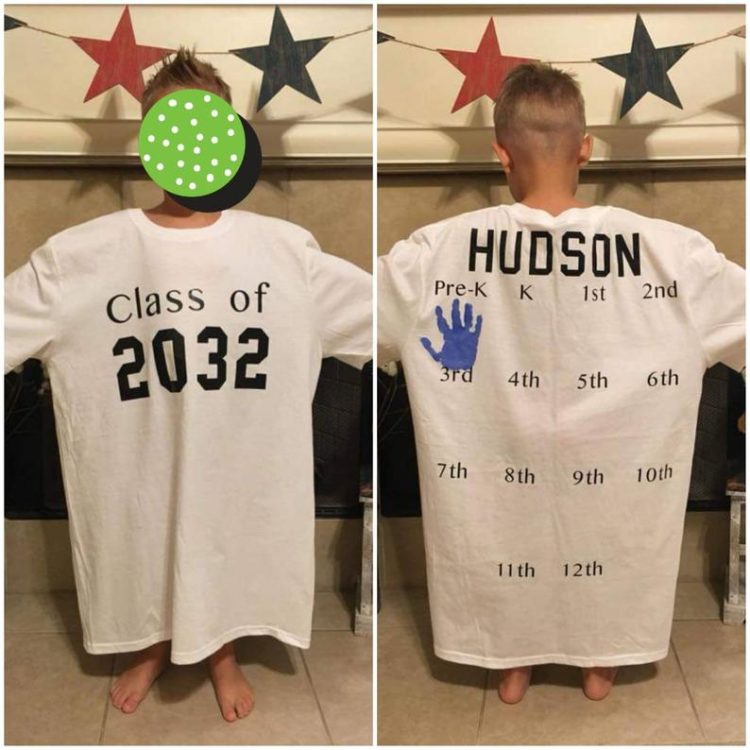 You can also support the mother who thought of this idea first. Cansino has announced that she will be making and selling the shirts. Just direct message her on Twitter for more information.
Dm me with inquiries if you're interested!

— lil CC (@carinawitha_C) August 20, 2019
She didn't do this to start a business, she wanted to create memories. "I wanted something that my son and I could enjoy not just now, but when he becomes an adult."
"I know one day we'll both look back at all the photos and cherish all the great memories," Cansino went on. "It's the best part of being a mom."
Source: Simple Most