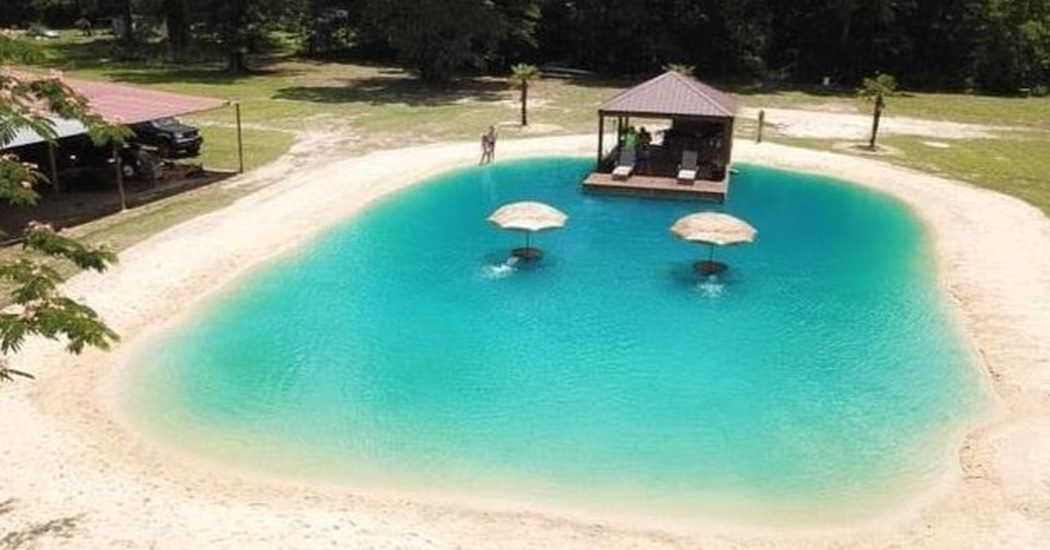 Have you ever dreamed of living along the beach? It would be incredible to simply walk out your front door in the morning and step down into the beautiful sand. Although it is a dream for many people, it is also something that is quite difficult to achieve. After all, the price of owning beachfront property is usually quite difficult to handle but if you find you are unable to afford beachfront property, there is an option that you may want to consider.
This option comes from Zydeco Construction, a Louisiana based company. They offer to bring the beach to you when you are unable to go to it. They specialize in making beaches that include a blue swimming pond surrounded by white sand. These little beaches make it look as if you are right in the middle of the Caribbean but they can find their way even into residential backyards.
The best part about one of these backyard beaches is the fact that they are affordable. The price starts at about $20,000, which is very close to the national average of a swimming pool, which is about $22,000. In addition, you can go with any one of a number of different beautiful designs that will make your home feel like a seaside resort. I've seen a number of these before but I've never seen one that looked quite this good.
You can check out one of their creations in this picture: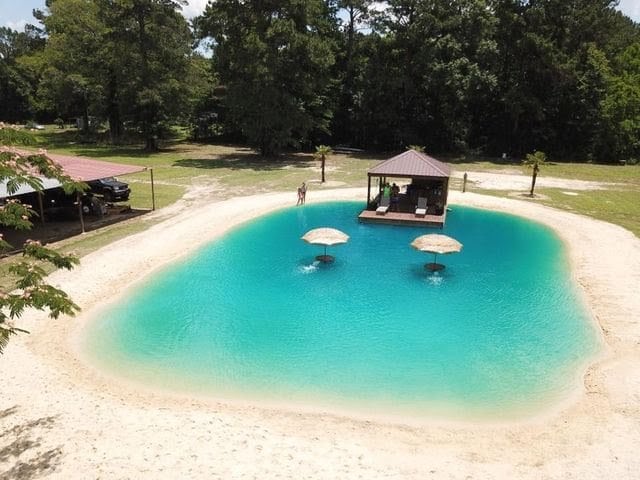 I would have to say that most people would love to have one of these in their backyard.
The founder of Zydeco Construction, Eric White, started this as a dream to use his construction skills in a creative way. They also offer other options that include outdoor kitchens, in-ground trampolines and drainage solutions.
"It has always been a dream of mine to do these different things," White told USA Today. "I am all about figuring out a way to make things happen. I can look at any situation and come up with a way to fix it. I like to stay in the market for things that most companies don't offer, especially custom requests."
A number of other companies also offer something similar to these products. His are really different, however, because he has a patented specialty pump. He also puts himself into the work and customizes it according to the needs of the customer and the property.
"It's something that for years I would think to myself, 'What if someone could figure out a way to turn a pond into a paradise?'" White said. "I did as much research as I could and applied it to building these ponds."
I'd say he did quite well.
White makes these types of beaches for a living but some people are taking more of a DIY approach. That is seen in this 500,000 gallon pool in Tennessee. You can even rent this one out for a party.
A picture of the pool was shared on Instagram:
This massive swimming pond can be found in Canada. I would even settle for one of these: