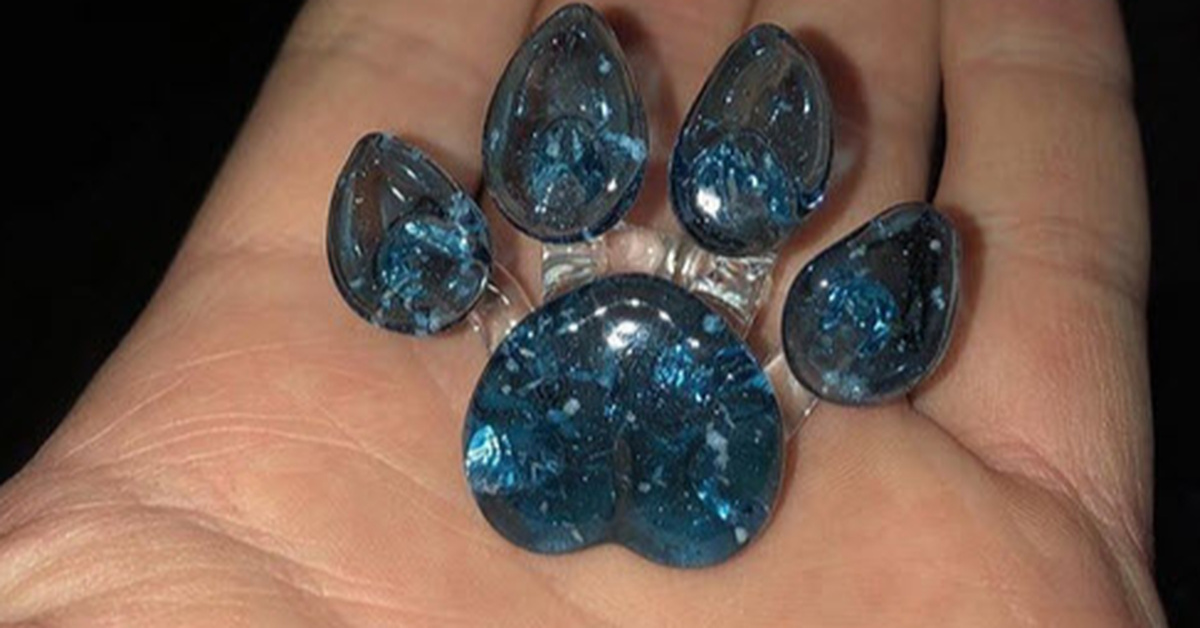 People who have pets in their lives often mourn the loss of their pets just as much as they would the loss of a human family member. Those dogs, cats and other animals mean so much to them and it is difficult to try to pick up the pieces and move on with their life without them. Over the course of the years, people have found a number of different ways to memorialize their pets and they often do so in an attempt to keep them nearby for the rest of their lives.
Some people will bury their pet in a pet cemetery and others may have the pet cremated and keep the ashes in their home. It is really up to the individual to decide what they will do but now, one company from Kansas is making the decision a little bit easier. They are Davenport Memorial Glass, and they infuse some of the ashes from your pet into glass so you can have them as a keepsake that will last a lifetime.
The company says, "Our goal is to physically capture a moment, to create a keepsake that brings back a memory. Nothing will compare to the time spent with your loved one, but we hope to aid in treasuring them and remembering the precious time you had together."
They also make halo pendants out of the ashes.
This is a great way to remember your furry friend.