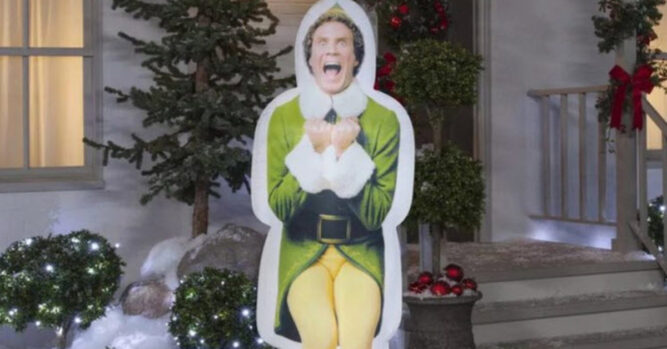 About the time the color of the leaves start changing on the trees, people begin preparing to decorate for the various seasons that are about to arrive. Perhaps the first season is Halloween, but that typically pales in comparison to the decorating that takes place on Christmas. People really tend to get into the Christmas season, watching movies, listening to music, doing plenty of shopping and decorating every nook and cranny in and around their home.
One of the movies that many people probably watch every year is Elf. It's a great story about an elf who was too tall so he travels from the North Pole to New York to meet the father that he never knew before. Buddy the Elf has become a favorite Christmas character for many people, and now you can include him as an inflatable figure on your front lawn this Christmas. The inflatable comes from Target and it shows him posing in the signature, excitable pose from the film. The inflatable stand 6 feet tall and is $50, so it makes a great addition to your Christmas paraphernalia.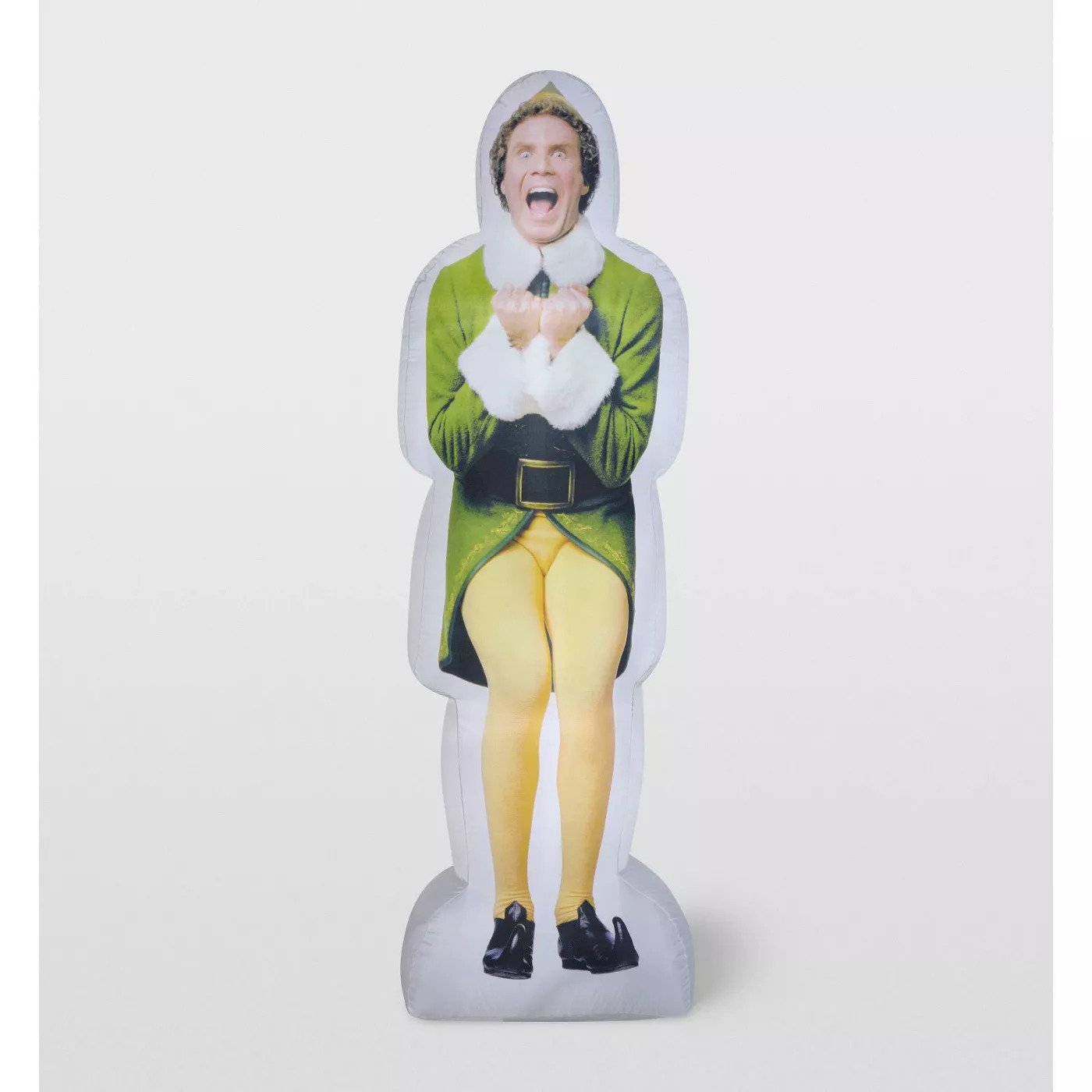 You can try buying it online, but it sells out quickly. Just continue to check back on the Target website on a regular basis to see what it comes back in stock. You can also tell the website to notify you when it is in stock so you don't miss out.
While you are waiting for them to come back in stock you can always try some of the other Christmas inflatables they have available on their website. You can check out some of the best options here:
LED Santa Inflatable
This LED Santa is going to look great lighting up your yard this Christmas. It's the same height as Buddy, 6 feet tall and you can buy it for $50. It's only available on the website.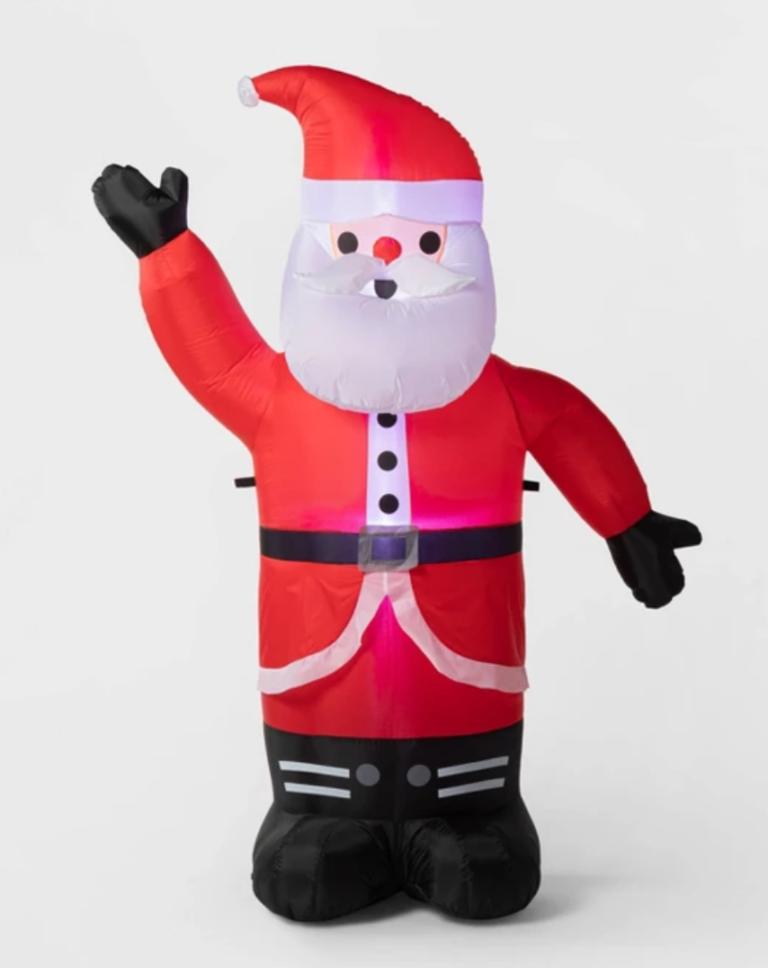 'How the Grinch Store Christmas'
If you are a Grinch fan, you can buy the 4 foot tall Grinch inflatable to decorate your yard for $39.99. It also lights up and will smile at you every time you pull in your driveway.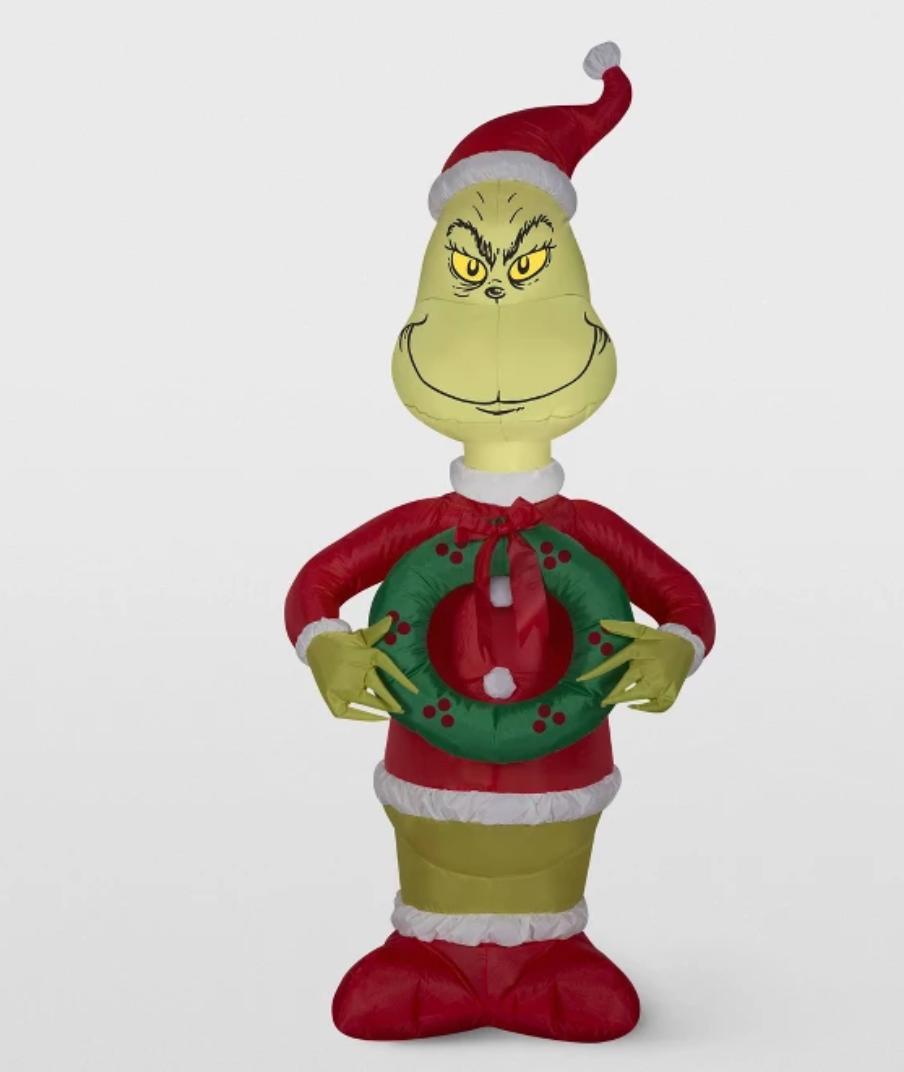 Source: Simple Most