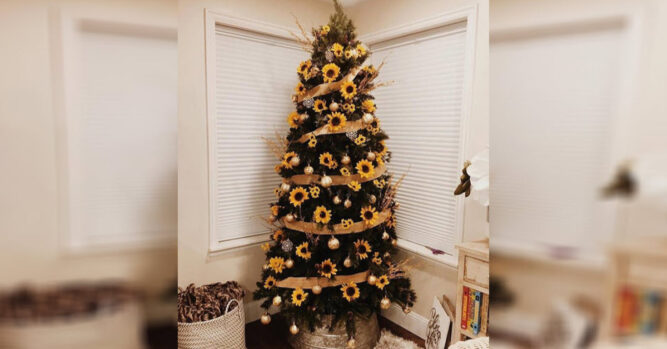 We have seen our fair share of trends come and go over the years. Some of them surround very specific times of the year, such as Halloween or Christmas. For example, we have recently seen 'beard lights' come into popularity around the Christmas holiday. They are little lights that are interwoven into the beard and they even twinkle. This has led to a wide variety of other trends, including some Christmas lights that are used to decorate hair as well.
This year, Christmas trees are trending. We know that we have seen Christmas trees and they have been around for quite some time, but you can take your Christmas tree to the next level this year by adding sunflowers. These flowers are very popular in the summer and fall but you can extend the trend to December 25 with a Sunflower Christmas tree. They are becoming more and more popular and as we see them cropping up here and there, is makes most of us want to follow the trend. It isn't because it is a trend, is because they are just as beautiful as you could imagine.
Sunflowers are not always the first thing that most of us think of when we think of Christmas. After all, when was the last time you saw a sunflower growing out of the winter snow? That shouldn't stop you from using them as a festive Christmas decoration, and you can even add the tinsel and string lights to make it even better. It'll be interesting to see what they come up with next year.
Source: Pop Sugar