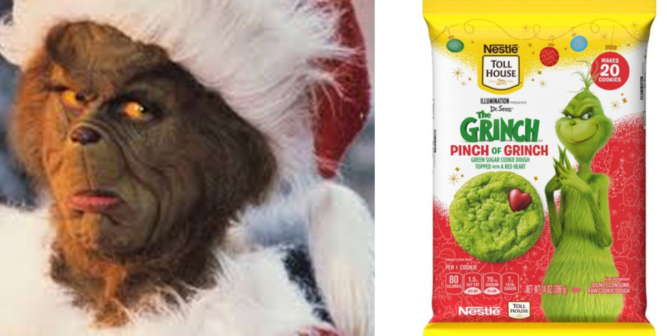 Okay, sure. We're barely into the fall season, but it's starting to get colder, and that means that Christmas really isn't that far away. And we can't help but get excited about all the festivities, joy, and yummy food to come! And if you're anything like us, you've probably already started thinking about your plans related to decorating the tree, stringing Christmas lights, as well as other super-fun holiday decorating activities. In fact, did you know that science now says that putting up Christmas decorations makes us happier? And aside from all of the festive decorations and gift-giving, one of the best parts of the holiday season is all of the delicious baked goods. Yes, we're talking cookies people! Although, we're not turning down cakes and pies either — wouldn't want them to feel left out now, would we?
Okay, sure, you may entertain your sweet-tooth all year, but there's nothing like this time of year that makes us want to grab our cookie cutters! But you can't just bake any old cookie for the holidays. Everything from sugar cookies with green and red sprinkles to the classic gingerbread man, Christmas cookies are truly a special part of the holiday season. Whether you are baking them for a cookie swap party or leaving a plate with some milk for Santa, you really can't go wrong with any Christmas cookie recipe.
However, there are times when you may be short on time, and baking cookies from scratch may seem a bit too much of a hassle. The solution is simple: premade cookie dough, which allows you to enjoy the Christmas spirit without spending all day chained to the kitchen. Fabulous!
Lucky for us, Nestle, the sweet nobility that is all things holy in the cookie business, has been offering ready-to-bake cookies for quite some time now. And the brand recently rolled out a wonderful new Christmas-y design that's going to make you want to start chugging down the eggnog and singing carols in the street right this instant.
The cookies are appropriately called 'Pinch of Grinch," and the dough comes already dyed in the perfect shade of Grinch green, and features one single bright heart on every cookie. We're talking some serious adorable points here, folks!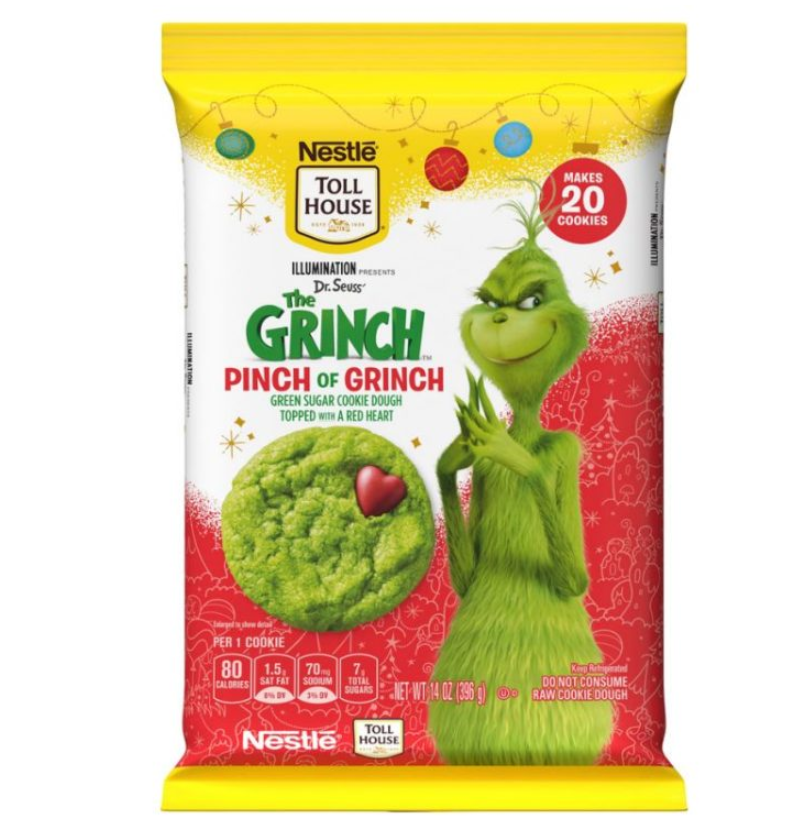 If you're familiar with the famous Dr. Suess character from the book "How the Grinch Stole Christmas," then you'll know that the Grinch, who hated Christmas and everyone who enjoyed it, had a very small heart, but once the green grouch discovered the true meaning of Christmas his heart "grew three sizes that day."
Is your appetite growing three sizes at the thought of eating these delicious cookies? Ours sure is!
The 'Pinch of Grinch' cookie dough is available now at grocery stores such as Walmart, Target, and Kroger. They retail up to $3.99 for a serving size of 20 cookies.
And here's a bonus. These cookies are made with no preservatives or artificial flavors, which makes them almost like Kale. I mean. Hey, they're green, right? And that has to count for something, it just does!
Okay, we're just kidding, these are NOT healthy by any stretch of the imagination, so please have these in moderation along with a healthy, balanced diet and exercise, and yada yada yada (moral obligation fulfilled).
So what are you waiting for? We certainly wouldn't judge you for rushing to the store today and picking up a pack or two, then enjoying these sweet green treats while watching "How the Grinch Stole Christmas" tonight.
Have you already tried these cookies? Would you like to try them? Tell us what you think in the comments section, and be sure to share this delicious story with your friends and family.
Source: Tip Hero