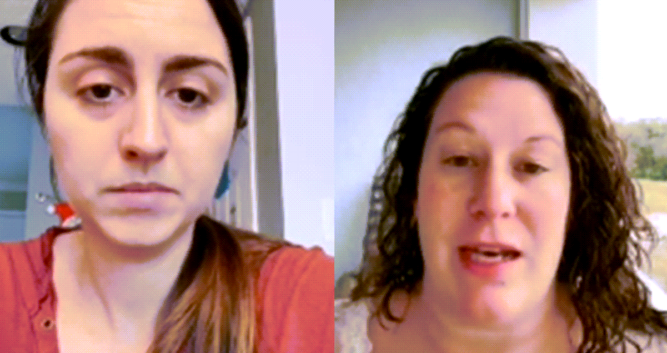 An anonymous mom took to Facebook recently to share that a hack she saw on TikTok may have saved her child's life. The mom lost her two-year-old son in a K-Mart for 10 minutes, which would terrify any parent. However, she remembered seeing a video on what to do if this ever happened. The video was on TikTok. In what she describes as the "scariest 10 minutes" of her life, the mom was shopping when she realized that her toddler had gone missing. She ran quickly to the front of the store to alert security and tell them what her son looked like.
It was then that she remembered seeing the TikTok video. As she was running up and down the aisle calling his name, she started shouting out his description instead of just his name. When you do this, if an adult is attempting to abduct your child, they may be prompted to just put the child down rather than be nabbed as kidnappers. it also serves the purpose of having an entire store full of people helping you look for your child. Within just a few minutes, a man had spotted the woman's child, whose name is Nathan. The woman was grateful to be reunited with her son, as any parent would be.
She also noted that if she hadn't been calling out what she was, the little boy would have walked right past the man and he wouldn't have even noticed. However, she was shouting that her little boy was missing and he had brown hair and was wearing a yellow shirt. This had everyone looking around for him. She got a lot of praise from social media users, and she gave credit to the woman who originally shared the life-saving hack on TikTok.
Here's the original video, which went viral on TikTok.